[rev_slider_vc alias="twilight"]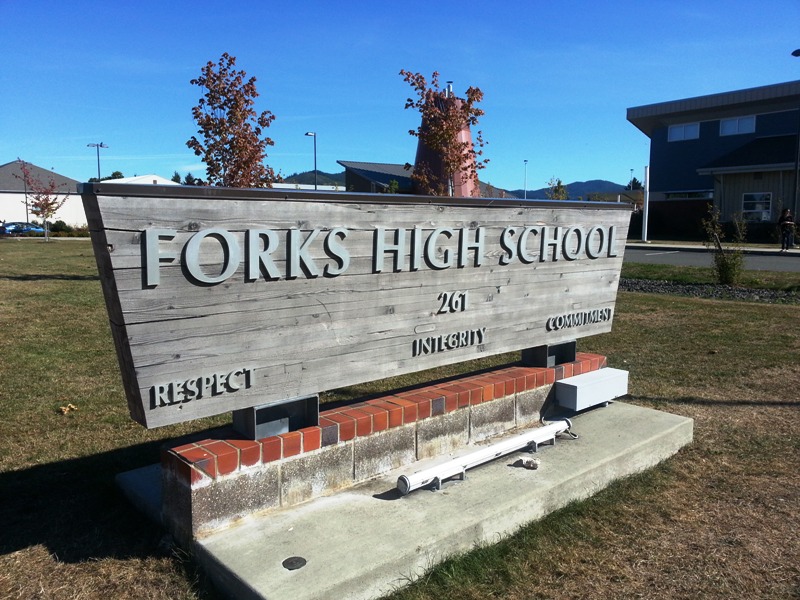 TWILIGHT BOOK LOCATION FORKS HIGH SCHOOL
Forks High School is a prominent location through out the Twilight Saga. The school is located  near the main street going through Forks, Washington. It was recently renovated and replaced and now stands as a beautiful new high school for about 400 students. When I visited on SMD the school set up tours given by high school students. They had fun taking us throughout the school to all of "Bellas" school classes, cafeteria, gym and even her locker. There is even a display of Twilight books in the library. Robert Pattinson is also represented with the book of Water For Elephants. This is just a few of my photos. You can see them all on my facebook page twilightgirlportland.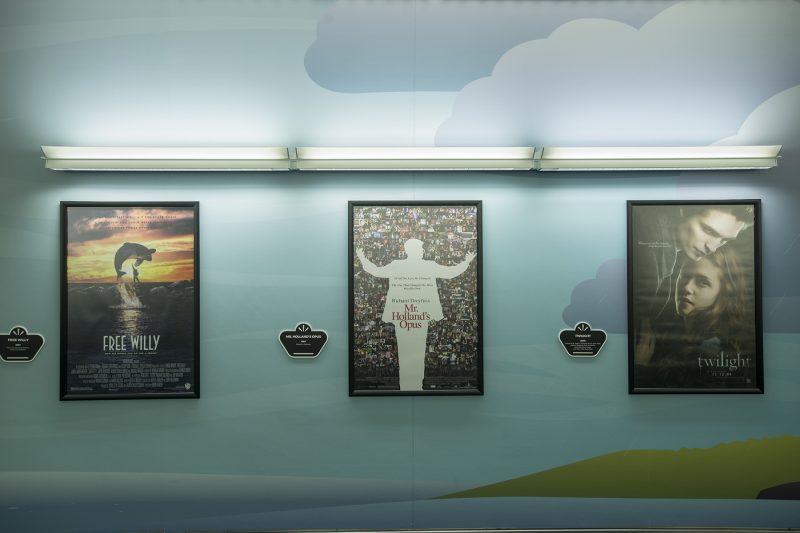 Twilight Movie Poster at PDX Airport
There is a new Twilight Movie Poster up at Portland Airport.  Here is more information: The exciting new #OregonMade Film History and Poster Exhibit is now on view in Portland International Airport's South Pedestrian Tunnel which connects PDX's parking garage to the terminal. Providing travelers with over 160 uninterrupted feet of colorful mural art, iconic movie posters, and Oregon landscapes, this informative mural represents a carefully curated collection of Oregon's extremely rich film history for all to enjoy. You can read more about the Oregon Film Trail posters here.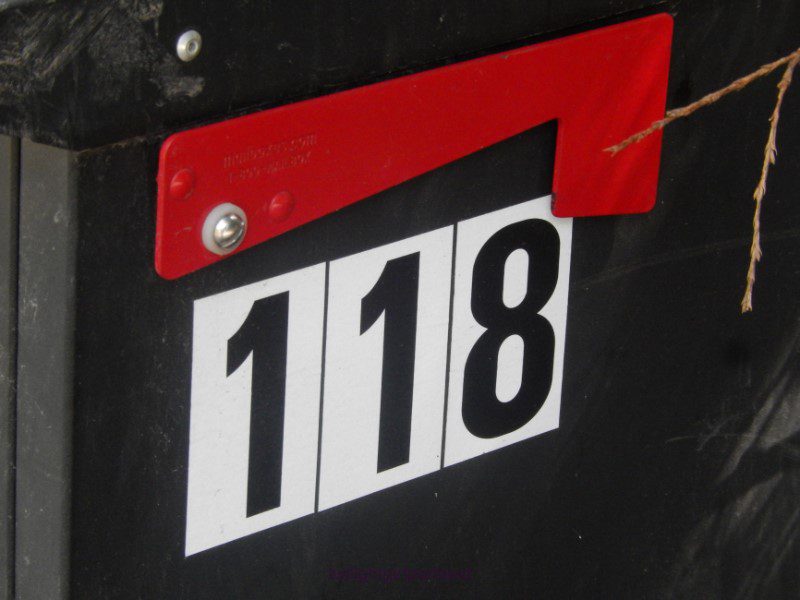 NEW MOON FILMING LOCATION: CULLEN HOUSE INT ONLY NORTH VANCOUVER
This home in North Vancouver was only used for the interior in New Moon. The Birthday Party was filmed here for Bella. It is a private residence with a street view.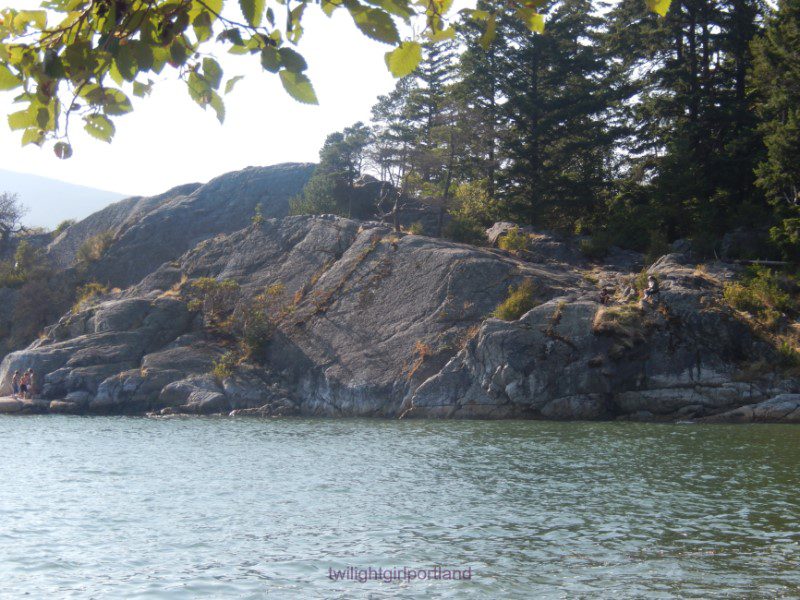 ECLIPSE FILMING LOCATION: WHYTECLIFF PARK
Whytecliff Park is located in West Vancouver near Horseshoe Bay. Its a beautiful public park with a small beach and the rock cliffs you can walk on and enjoy the lovely views. The cliff was used for the jump with Victoria and Bella into the water. This area was used for only the top part of the jump off the cliffs.