It's all about The Cullen Men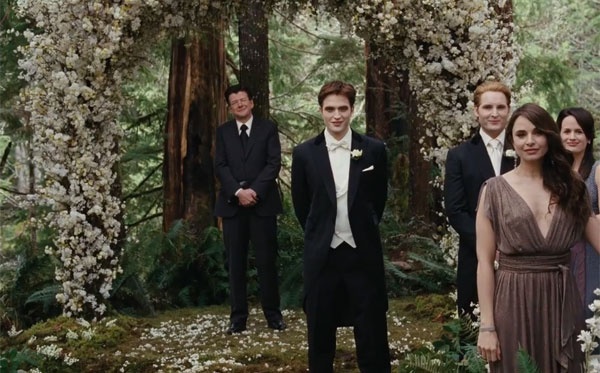 Wilkinson was able to tap into the designer Brioni known for their luxurious menswear. Each of the men's outfits were designed to a different time period to reflect their individual characters in the movie. Wilkinson did the designs himself and then they were sent to Brioni in Italy to be constructed. The end results were breathtaking.  Especially on Edward.
The wedding and reception scenes were a highlight of Breaking Dawn Part 1.  When you add in the music, dancing, cake and all the guests in their lovely wedding attire it made for a memorable wedding celebration.