BD 2 Movie Location Stawamus Chief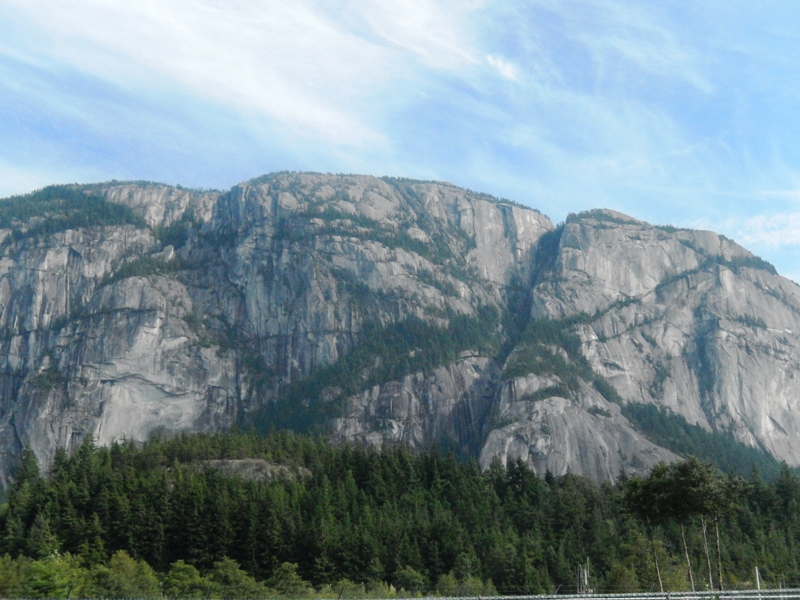 The rock face stands out right along the Sea To Sky Highway near Squamish going north to Whistler from Vancouver BC. There is a pull off area that you can stop at to see it up close. The best views were from the Squamish area. The rock face was used in Breaking Dawn Part 2 when Bella smelled the guy climbing it and took off running after him. She leaps up onto a ledge on the rock and Edward follows. She then leaps off and takes off running.
I am not sure how much of the scene was real or done with a green screen. The rock face is huge and stands tall above the river. It definitely made for a realistic background view for the movie.