EXCLUSIVE: Visit to @ColumnFive for @spunk_ransom @TheRoverMovie #SRTheRover
A few weeks ago while I was in California I was able to visit Column5 Media which Kristin at Spunk-Ransom had arranged. Column Five designed a bunch of the social content (specifically the cool signs and advertisements), and the entire website, including the interactive content. This visit proved to be pretty exciting.
Column 5 Media is located near Newport Beach, Ca. and they have just opened a new office location in NY. They are primarily a design company but are now spreading out to other markets.
When I arrived I was greeted by Travis Keith who is one of their producers. Their office was what I would have expected from a creative media company with several young employees near the entrance working on their laptop computers. Travis then took me through another door which opened up to a large multi-level warehouse space with natural wood desks scattered throughout with more employees at work on their computers. This area is where all their design work really happens.
Column5 Media did research for the film and media materials mostly by viewing the film which was provided to them by A24. A new website is now launched and includes some of the signs and posters which were designed for the movie. Particular detail was needed for all materials as the movie takes place 10 years in the future after an economic catastrophe around the world. Travis told me about an interactive map developed for the website that shows the change in the world population as it happens for the movie.
The movie setting is in the Australian outback which is very desolate and barren. The temperatures rose close to 100′ F while they were filming. The materials designed by Column 5 had to reflect the dry weathered landscape which is the very essence of the movie. The work they did was directed by A24 and everything went through them for approval.
Travis confirmed what I had already seen in the trailers/photos, that Robert Pattinson's performance is a complete 180 from his Twilight films and that his expressions are so vital to the movie and his character. The Rover will prove to be a career changing movie for Rob as already stated in several reviews after the movie was recently seen at Cannes Film Festival.
The people at Column5 Media were very welcoming and generous of their time. It was an amazing experience. Thank you to Spunk-Ransom for making the arrangements and offering me this opportunity.
These are some of the images that they designed for the movie.
Column5 Media used real Australian currency as a starting point for designing new money for the movie.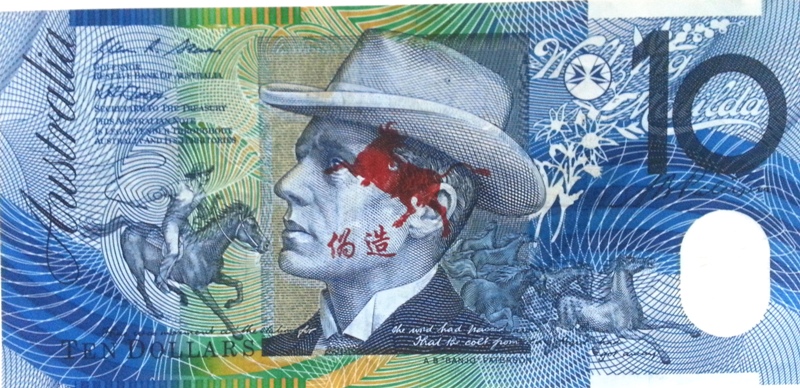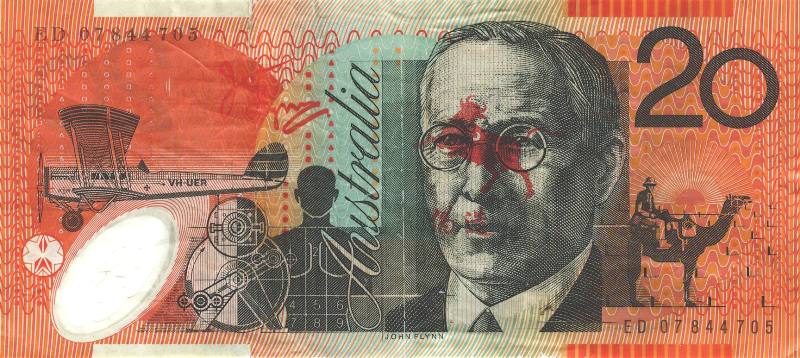 They designed these signs for use in the Movie: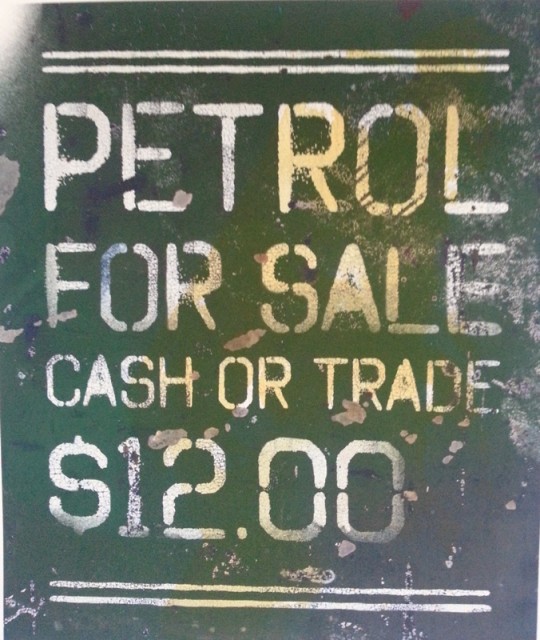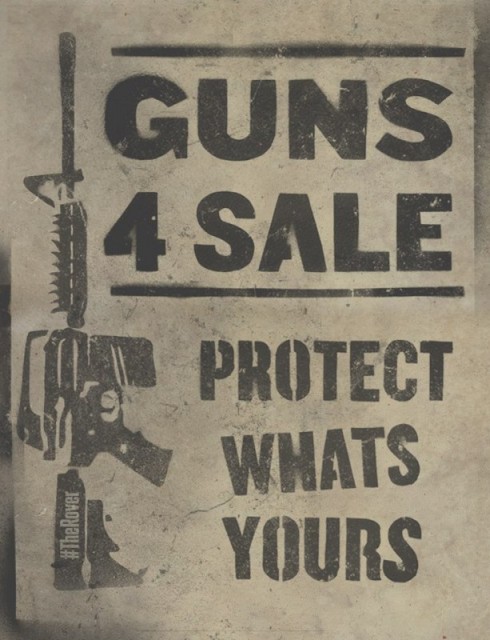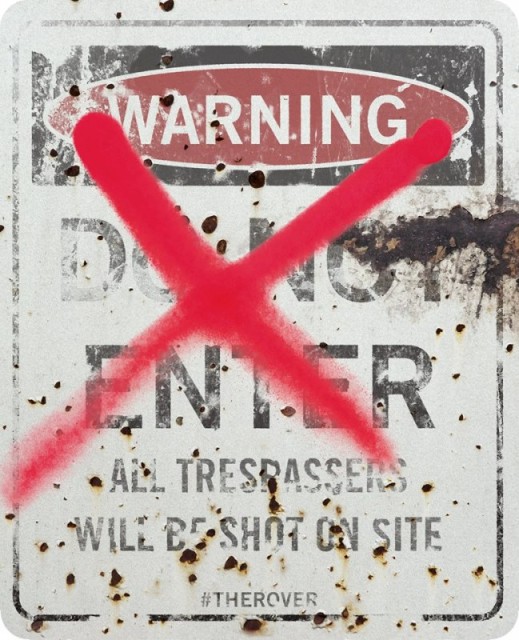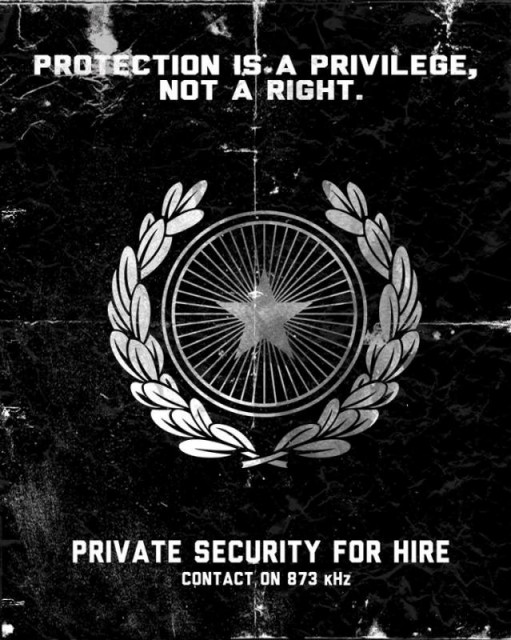 These posters were designed to bring more people to Australia during the world collapse. Much like the gold rush days in the US.