GRIMM FILMING XMAS FRUITCAKE FOOD CART
When I arrived to watch some of the GRIMM Filming I found them at a nearby parking lot full of food carts. Portland is a bit famous for our food cart pods throughout the city. They are located in parking lots all around town. The food cart they used for this filming was specifically designed for this episode. FRUITCAKE.
They started with the actors doubles and then went to filming with all four actors David Giuntoli (Nick), Russell Hornsby (Hank), Silas Weir Mitchell (Monroe), and Bree Turner (Rosalee). These four were featured in this whole episode.
It looked like the four were going up to the food card and then around to the back of it. They also filmed Bree and Silas leaving in her little car.
It was such a fun day watching it all. It was my first time seeing Silas and Bree and they were really nice. While standing on the sidewalk we were able to talk and get photos with David, Russell and Bree. The crew were once again very nice to us and left us free to do photos. There were about 10 people throughout the day stopping to take photos and watch the filming. It lasted till about 4:00 pm.
YOU CAN SEE MORE GRIMM CHRISTMAS   HERE    HERE
More pics on facebook twilightgirlportland.
This is with the double for David and Russell.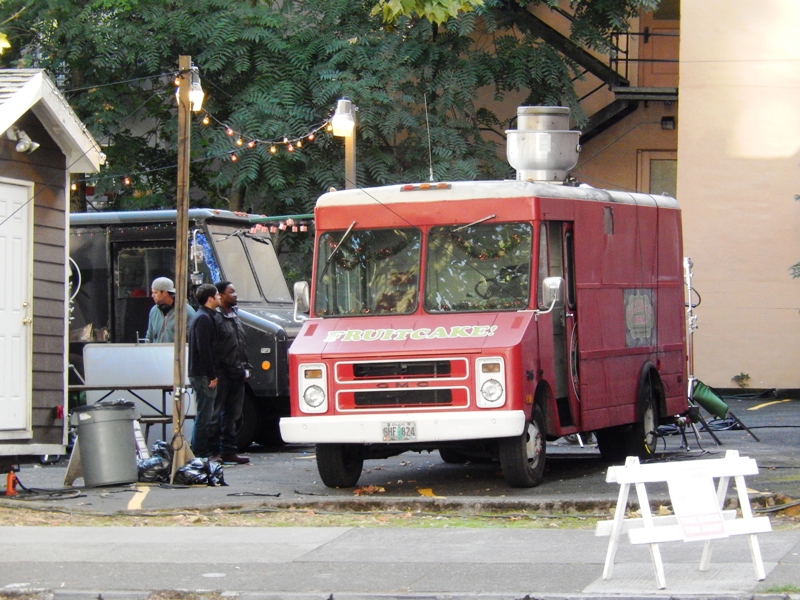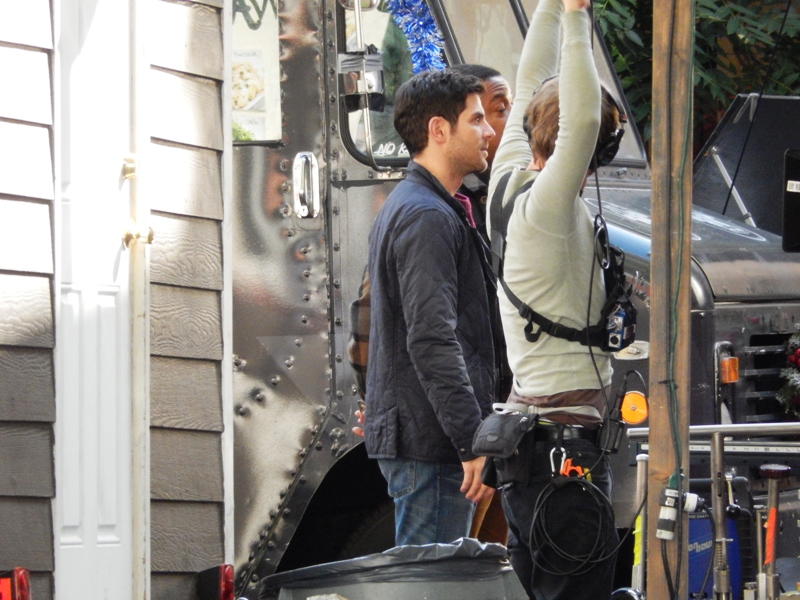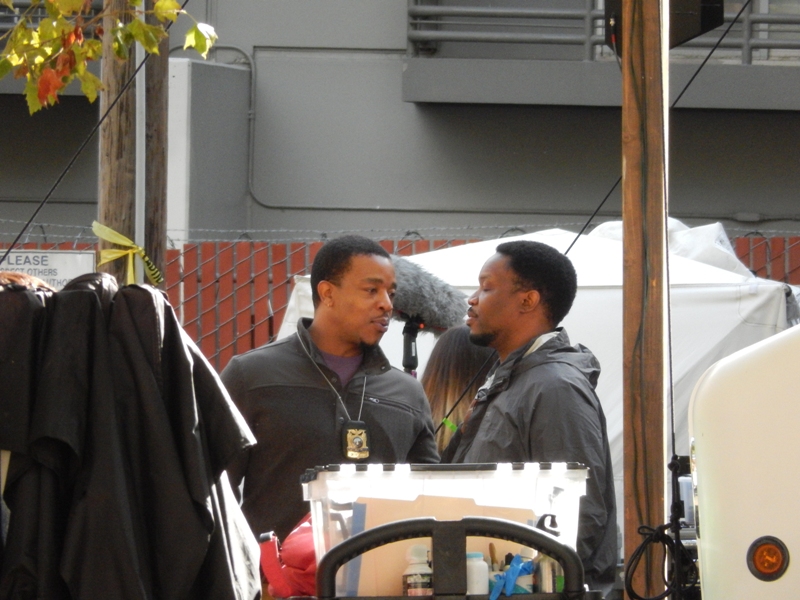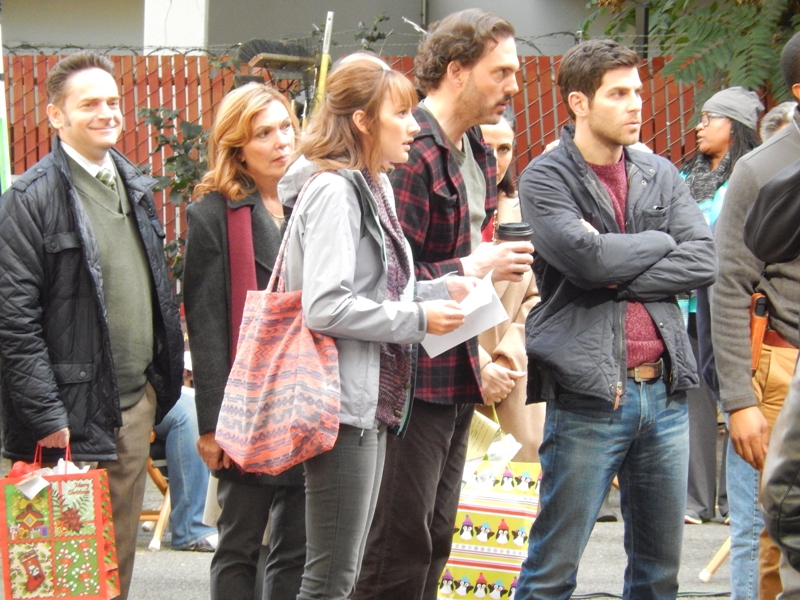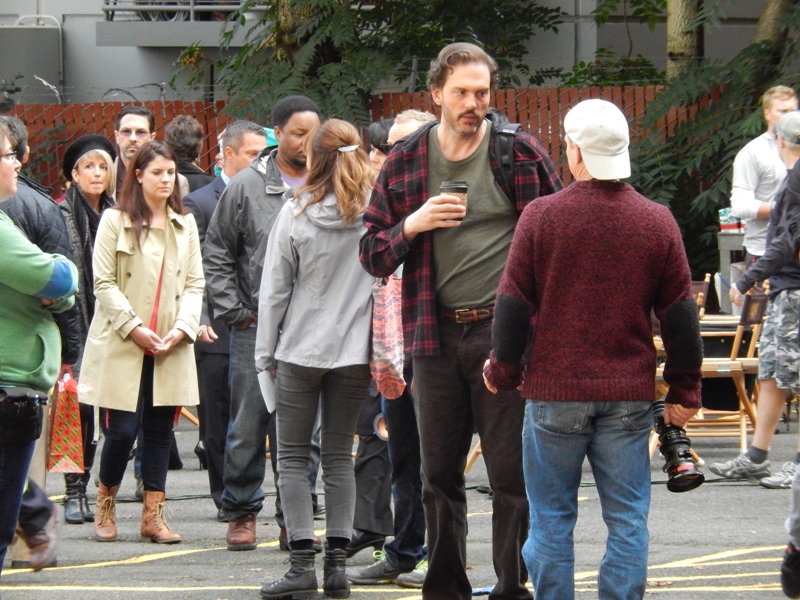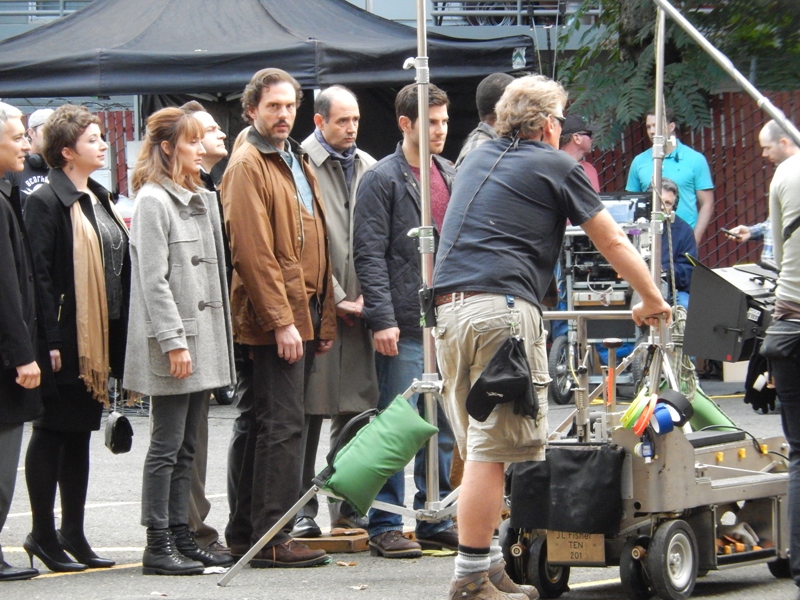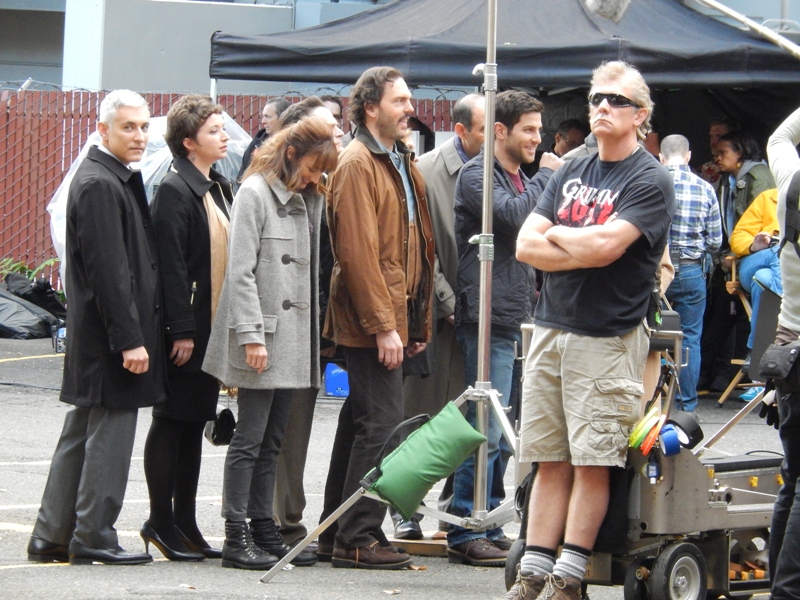 I thought this was interesting with the camera on the right side and the actors on the left.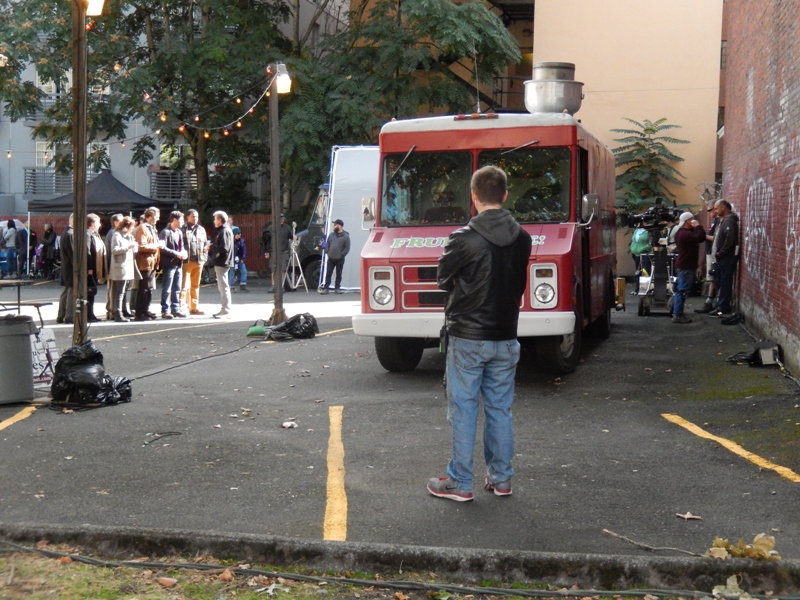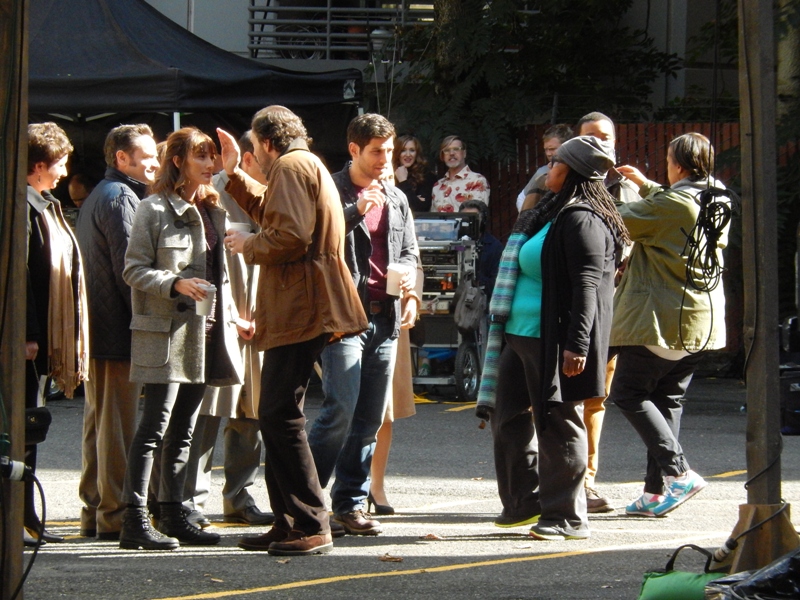 Love David's "look".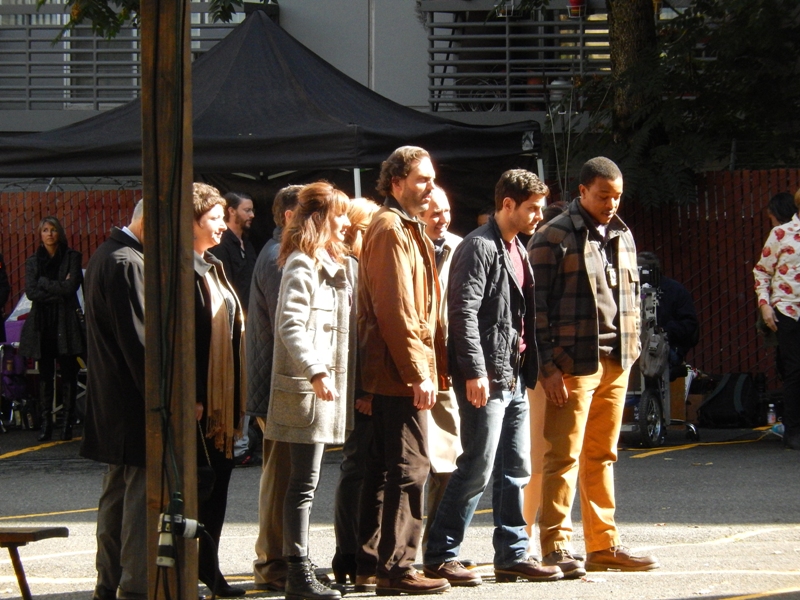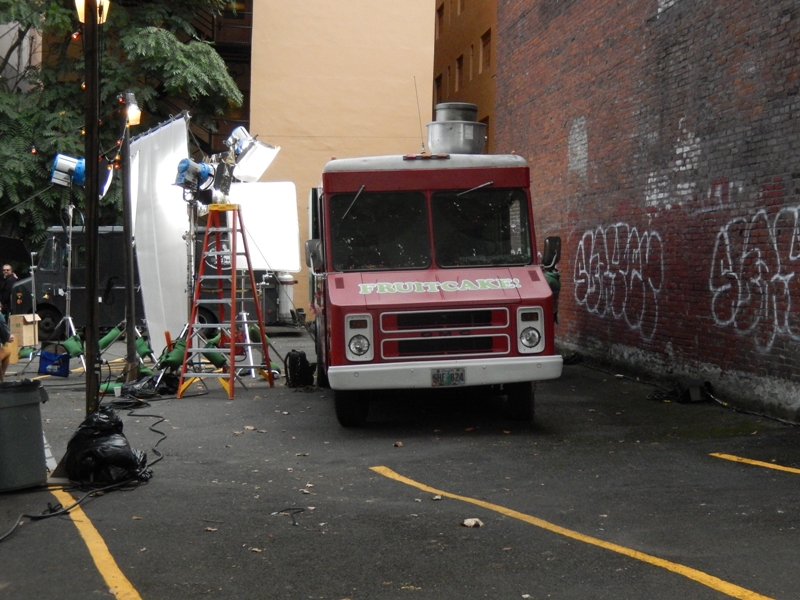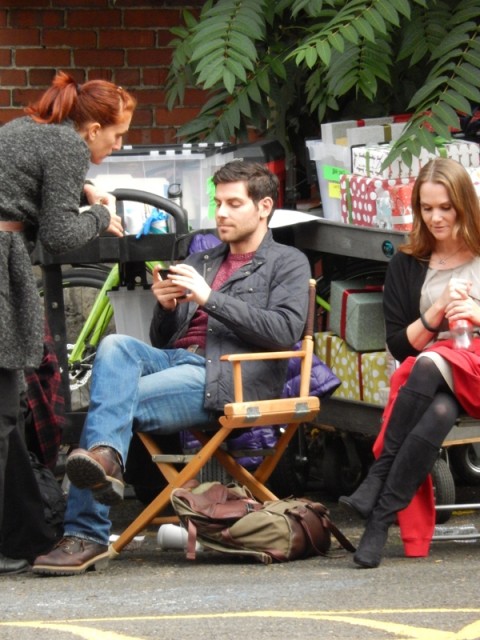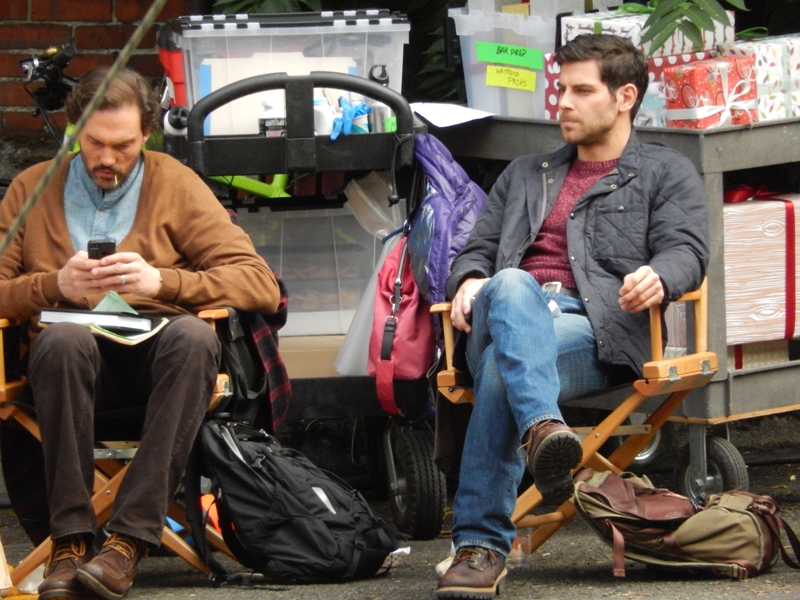 They used the guy with the handi-camera to do the scene with the car. Here was what the director was watching while he was filming it.