Historic Oregon Film Trail Will Include TWILIGHT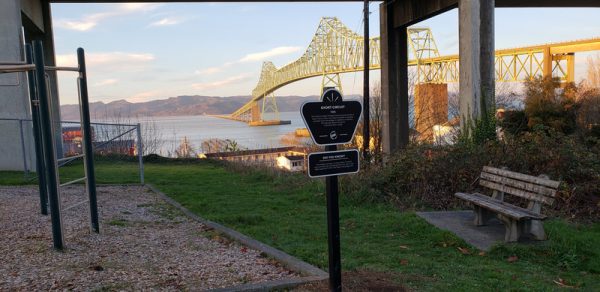 The Oregon film, television and media community has started a new program to identify filming locations around the state. They are installing signs which will point people to actual filming locations used in past filming.
"Historical markers are typically about famous people and events. Movies filmed here are also an important part of Oregon's history and culture, so ours offer a twist on that convention. The new signs will provide an interesting insight into this history to passersby while acting as a beacon to visitors seeking out film locations and stories," said Tim Williams.
You can read more about the first signs located in Astoria, Oregon here.
When I contacted Tim Williams, his reply indicated that this is just the start of the signs and there will be more going up around the state. "Yes, we do plan to identify places to recognize "Twilight" as well."
It will be exciting for fans who come to Oregon to see these signs around the state.