NEW MOON PARAMOUNT THEATRE BELLA/JESSICA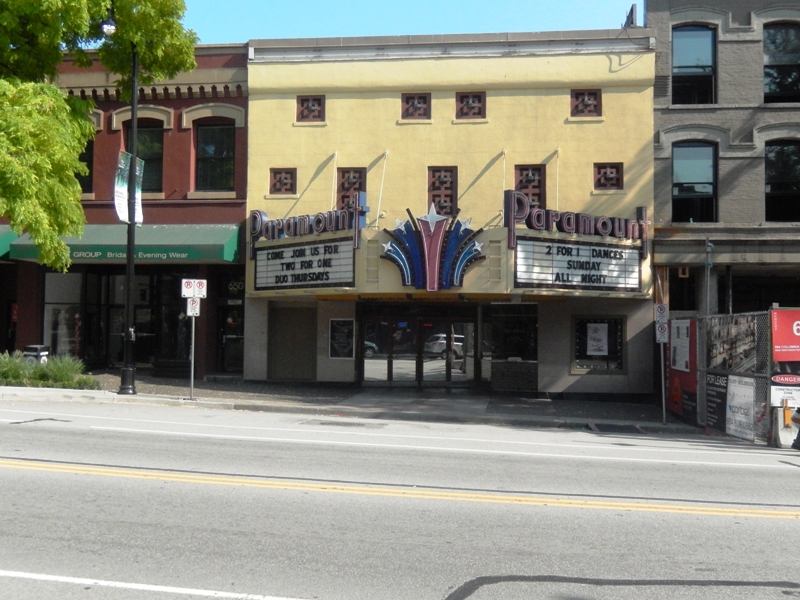 The movie theater from New Moon is located in New Westminister BC. Its right on their main street. Bella and Jessica walk out of the theater and to the street corner. There Bella notices some guys at the bottom of the hill on motorcycles. She walks down the road and Edward appears to warn her to turn back. She continues with hopes of seeing him more.
At the corner there is a bar called Three Eyed Joes and the guys are hanging out out front. Unfortunately, the bar is now torn down along with that whole block. But we were able to walk along the road down to the main  road. We could also see where she road the motorcycle along under the overhead parking structure. It was a gritty part of the city and fit well with the movie.