PETER FACINELLI AFTER RED THE RAIN IS OUT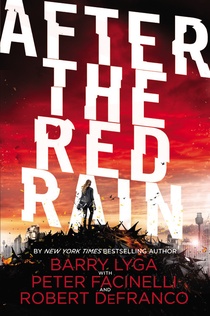 Peter Facinelli teamed with New York Times bestseller Barry Lyga and producer Robert DeFranco to write his new book After The Red Rain. It is a postapocalyptic novel with a cinematic twist.
"On the ruined planet Earth, where 50 billion people are confined to megacities and resources are scarce, Deedra has been handed a bleak and mundane existence by the Magistrate she works so hard for. But one day she comes across a beautiful boy named Rose struggling to cross the river–a boy with a secretive past and special abilities, who is somehow able to find comfort and life from their dying planet."
It is not the first time writing for Peter as he worked on his comic book series Protocol Orphans with writer Michael Alan Nelson. It was sold across the U.S.
You can purchase the new After The Red Rain through amazon.
You can also read more about his book signings on Barrys website here.