SASHA ROIZ Rose City Comic Con 2014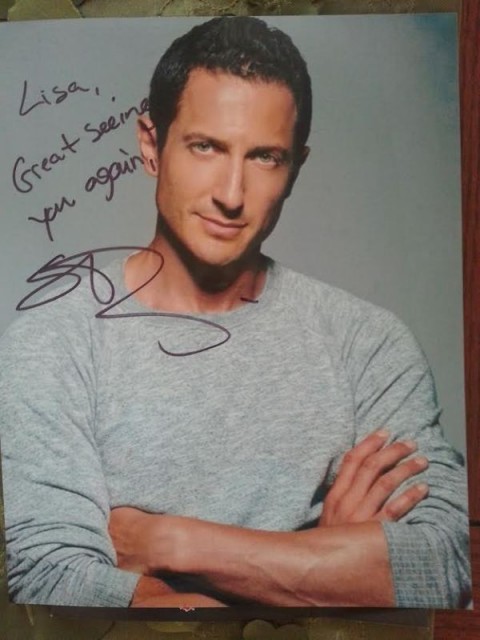 I had heard of this event before but never go to it. I knew that the Comic Con in San Diego was huge and didn't really know what to expect here in Portland. It is held at our Convention Center which is a huge event space with multiple rooms. When I saw that Sasha Roiz from GRIMM was going to be at it I decided to go and check it out. Wow was I in for a surprise. The whole event was much bigger than I had thought it would be. When I got to the convention center the lobby areas were packed with people and lots in costumes of course. I got my day pass and headed to where the celebrities would be appearing. They had it set up so that one side of the space was set up with a red carpet and on either side were like open booths with tables for the celebrities to sign autographs for people. Right next to that was a black screened off area where they were doing the photo ops. Of course there was a charge for both. I really just wanted a photo of Sasha himself and tried to figure the best way to get that. I quickly found out that with the photo op you could NOT use your own camera for any photos and just got one they took with him. I decided that wasnt what I was looking for. I went over to the area next door where the autographs were happening. He was doing both today, so I decided to wait for the autograph time. Once in line and in the celebrity area they allowed absolutely no photography. I was bummed, but I did get some quick pics before/after he was there.
I got in line and only waited a few minutes till he came around the back of the black screens and came into the area and sat down. He was wearing a white t shirt and jeans and was looking very handsome and tall. I had the chance to meet him about a month ago on the sidewalk near where they were filming GRIMM. I picked out a stock photo for him to sign and then got the chance to meet him. I mentioned meeting him before and couldnt believe that he remembered my name. That so shocked me. We talked about the filming at the boxing ring building. He said that this was his first time at an event without his GRIMM family cast with him. He mentioned all of them being at the San Diego Comic Con. He said that their GRIMM filming has gotten all around the Portland area. He was extremely nice, shook my hand and looked me right in the eyes. He is really very handsome guy. Ok, definitely star struck by Sasha Roiz once again.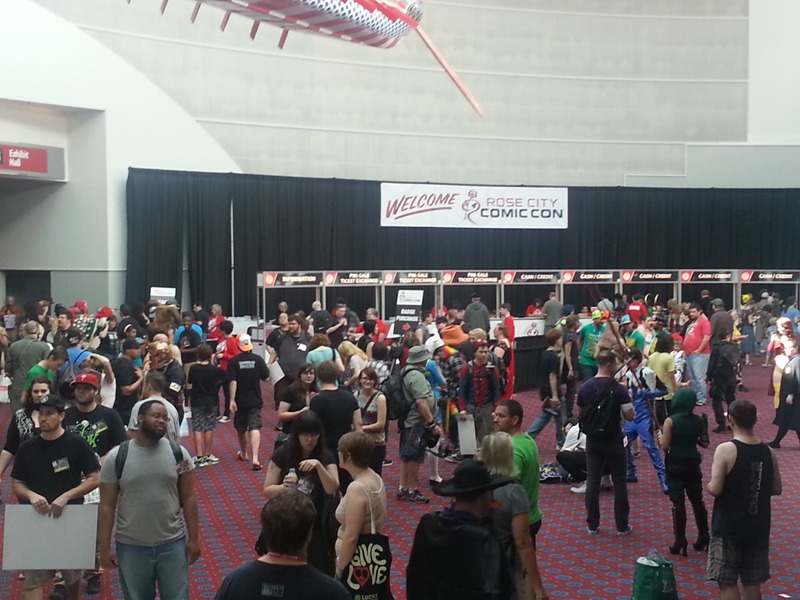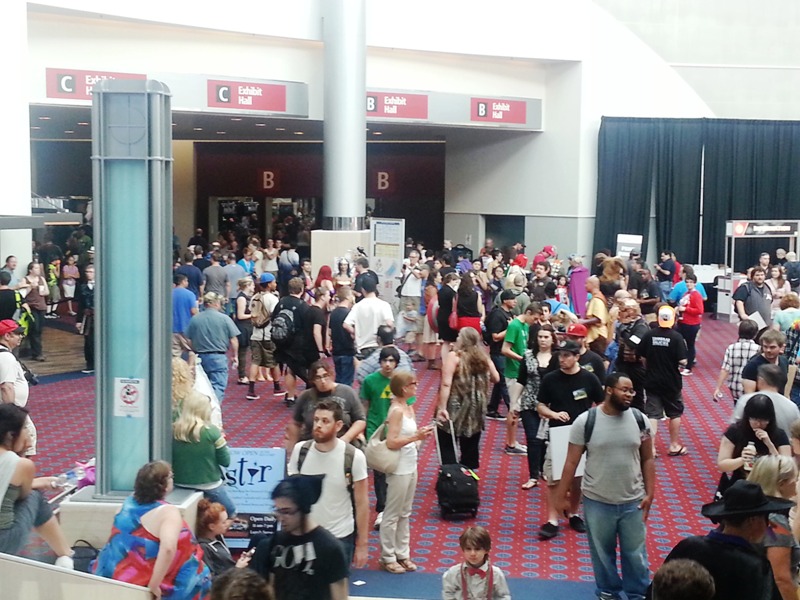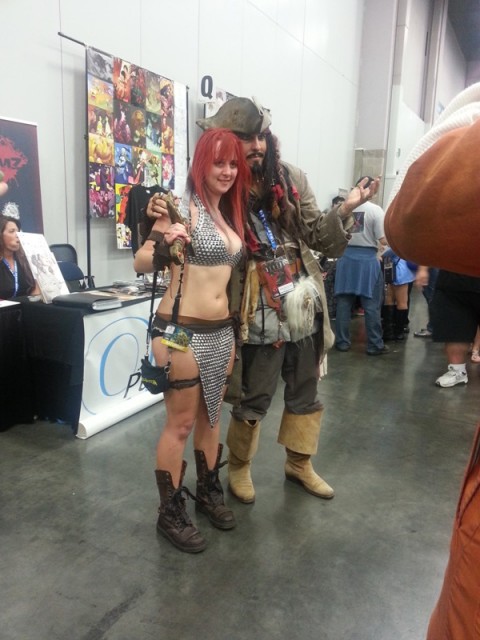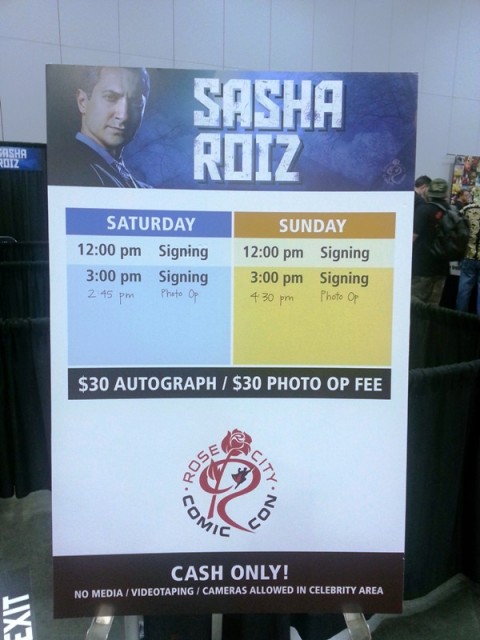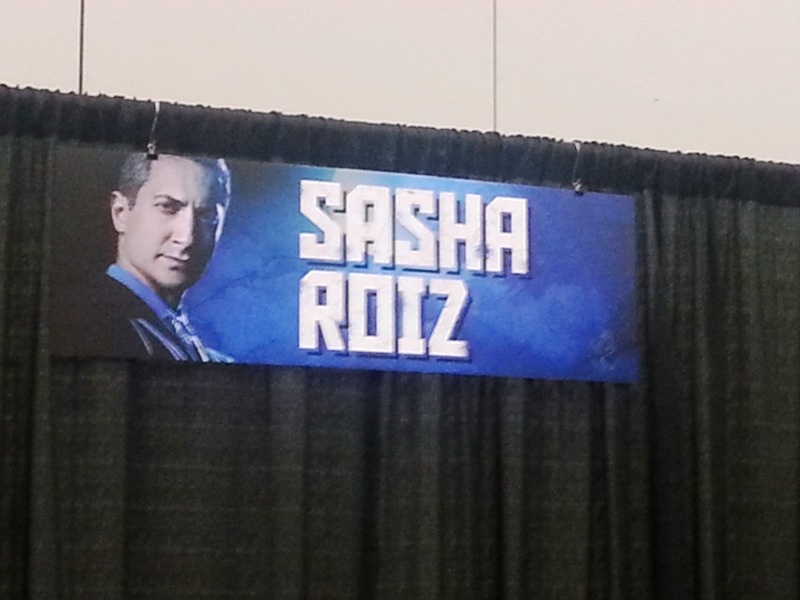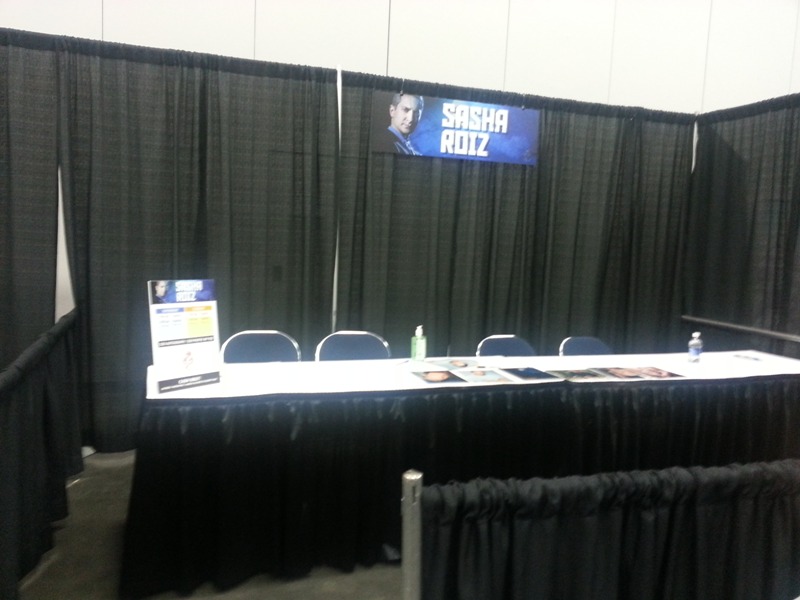 I was standing right on the other side of this screen from where he was signing autographs and got a few photos. Sorry, they are so bad.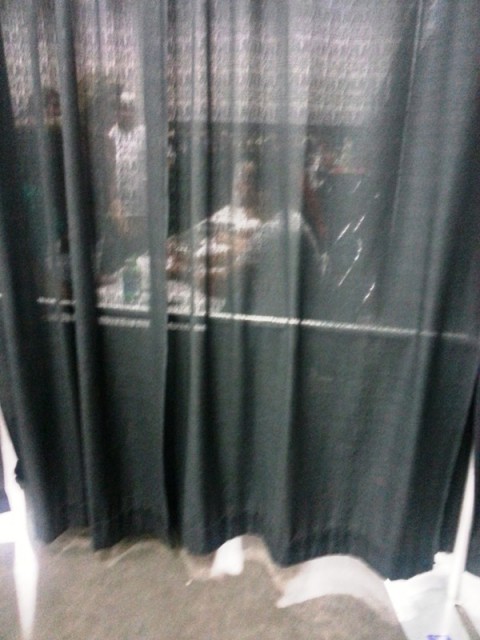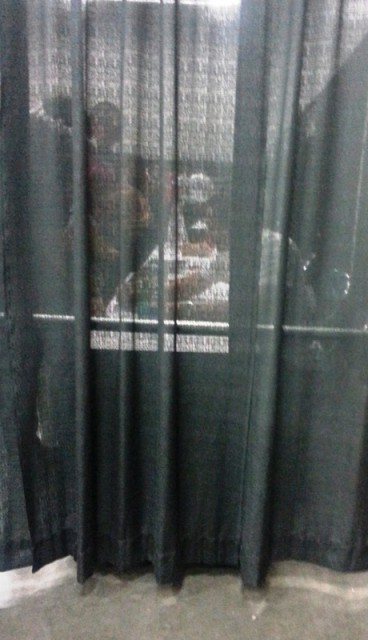 This is from about a month ago when I met him on the sidewalk near where they were filming the boxing ring scenes. He was so nice that day.