TWILIGHT FILMING LOCATION Cullen House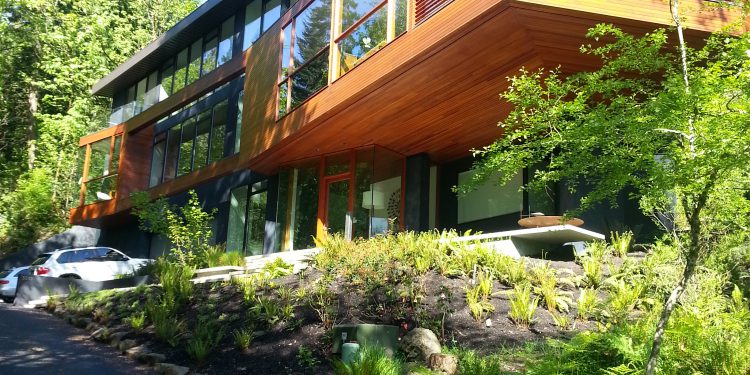 (Cullen House)
3333 NW Quimby St.
Portland, Oregon
For the movie adaptation of Twilight, a modern, rather extravagant house in Portland was used to be filmed as the Cullen House.  This house was featured in a magazine Portland Spaces and was noticed by the film makers. It was designed by Jeff Kovel of Skylab Architecture.  The owners of the house allowed the filming to take place inside and out.  The Cullen House is supposedly located in Forks Washington.  But as we have learned, most of the filming for the original Twilight movie was done here in Portland and the surrounding area.  For New Moon and Eclipse they used another home in Vancouver BC area. For Breaking Dawn 1 and 2 they broke down the house in Vancouver and loaded it on semi-trucks and transported it to the Louisiana sound stage where those films were made. It's amazing that it is still so easily accessible for Twilight fans.
The Cullen house as filmed in May 2008.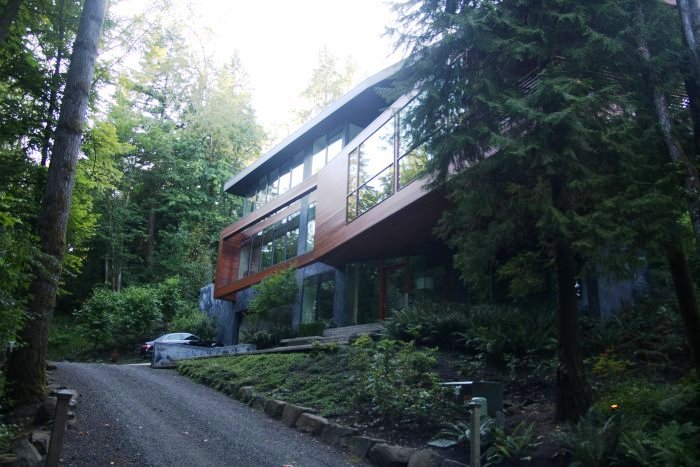 The Cullen House today in Portland Oregon.