THE ROVER FILMING LOCATION AUSTRALIA
This came from my friend as she found it on facebook. It is from a location in Australia that was used for the filming of The Rover movie. It is where Eric takes Rey to the vet to get medical attention. Thank you so much for sharing My Little Cottage.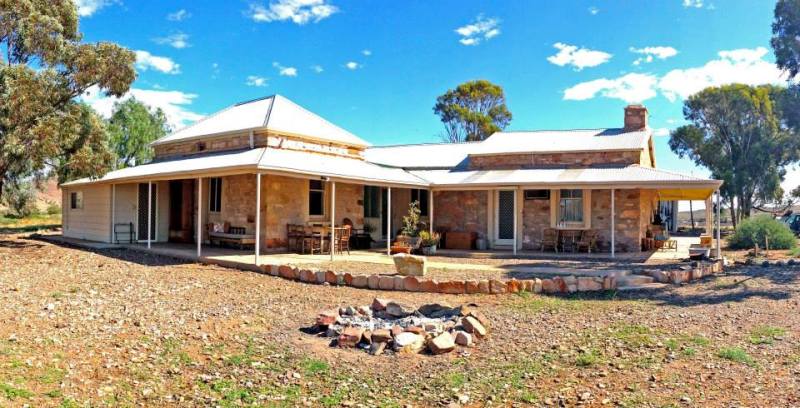 So we were sworn to secrecy at the time, however we're very happy to announce the movie The Rover, directed by David Michod, starring Guy Pearce and Robert Pattinson spent 5 days filming at the Cottage on Mt Little. Yes, the very place you can book for your next holiday!
The Rover is a futuristic western which takes place in the Australian Outback ten years after a global economic collapse. With society in decline, the rule of law has disintegrated and life is cheap.
Filming took place from January-March 2013 in rural South Australia. For 5 days our little farm was taken over by 80 cast and crew, 40 4WD's, 12 semi-trailers of equipment and two big Hollywood movie stars…for the record, Robert Pattinson (who plays Rey) introduced himself as 'Rob' and was lovely. Guy Pearce (who plays Eric) seemed to spend more time asking Kate and Chris for tours of the cattle yards than he did filming, he also was very down to earth. The Cottage was transformed into the home of Dot (played by Susan Prior) a vet who welcomes Eric and Rey into her home late one night (filmed in the Cottage lounge room). A shoot out takes place between the main characters at the front of the Cottage.
Mt Little is located on the western side of the Elder Range. The property covers 18,000 acres of mountain ranges, gorges, rock formations, watering holes and an abundance of rugged natural beauty.