TWILIGHT BOOK RELEASE OCT 6 WITH NEW CONTENT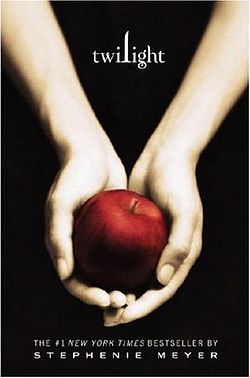 FOREVER IN FORKS This last weekend proved to be an exciting weekend for Twilight fans with the appearance of Stephenie Meyer herself signing books for hundreds of fans. She also released a video stating that she is releasing a new Twilight book October 6th which will include new content to the story.
"It's amazing to me that 10 years have passed since 'Twilight' was first published. For me, this anniversary is a celebration of the fans, with all of their incredible passion and dedication. I'm excited to get to spend time with them again," Stephenie said in a statement.
"I felt the same thrill reading this special anniversary edition as I did when I read the manuscript a decade ago. I'm pleased we have this opportunity for devoted fans to relive the extraordinary 'Twilight' experience, as well as for a new generation of readers to discover it for the very first time," Megan Tingley, the public and EVP of Little, Brown Books for Young Readers added.
She also talked of doing some book signings for fans when the new book arrives in stores. So much to look forward to for Twilight Fans.