TWILIGHT MOVIE TICKET GIVEAWAY FOR MARCH 9, 2019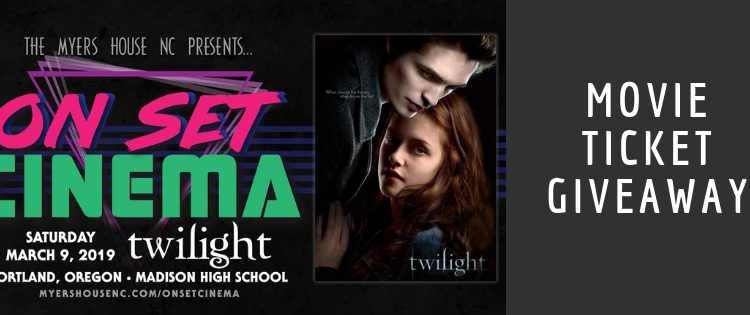 I am excited to giveaway tickets for the March 9th showing of TWILIGHT at Madison H.S. in Portland, Oregon.  This giveaway is for 2 tickets to each winner. 
These tickets are for the early showing now at 6:30 with check in at 5:30.
To enter:
Send an email to lisafishpdx@gmail.com
Include your full name.
I will choose winners on January 26 and notify you by email.
Thank you for entering and see you March 9th!
You can find the movie details just click here.