TWILIGHT FILMING LOCATION Vernonia Entry Sign (Forks, Washington)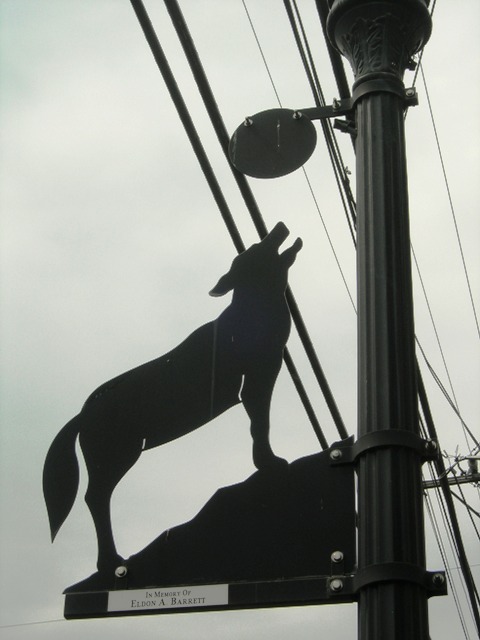 The first images we see in the Twilight movie is Bella in Arizona getting ready to jet to Forks, Washington. When Stephenie Meyer wrote the Twilight books she could not have envisioned a better location for her books. When the books were turning to movies it became apparent to the production people that Forks, Washington was not an ideal place to film a movie.  The location is the furthest you can go in the NW corner of Washington state. There are only two lane twisting roads in and out of Forks. The closest "city" is an hour away. Summit quickly decided to film the first Twilight movie mostly in Oregon around the Portland area. Vernonia became the best choice to use for Forks, Washington. Like Forks it has several rivers and is surrounded by beautiful forests. Vernonia is located in the center of the Oregon coast mountain range. It was once a bustling logging town but now is a quieter place to visit and reside. As you stand on the main street you can't help but notice about every 10-15 minutes one or two log trucks come rumbling through town. When we were there the full trucks were heading north towards the Columbia River. Empty trucks were heading south towards the heavy forested areas between Vernonia and the Oregon coast. Lots of Twilight fans have visited Vernonia as its only an hour or less drive west from Portland. The town has welcomed Twilight fans with open arms.
Here is the road into town that Bella rode on when entering Forks. They had a custom made sign from Forks for use during the movie.