6 Degrees of Twilight….At The Met Gala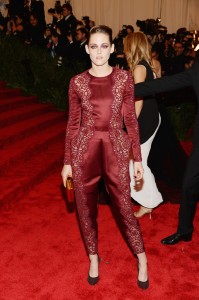 I love Fashion. I also love Twilight. It was a true match at the 2013 Metropolitan Museum of Art Gala in NYC.  Kristen Stewart, Ashley Greene and Dakota Fanning were just stunning in their designer outfits.  But, as I watched the rest of the red carpet arrivals I started noticing that there were several other attendees who also had a connection to Twilight or to the Twilight cast.  It was just too easy to figure out their Six Degrees of Twilight, or for some less than that.
We can start off with the cast including Kristen Stewart wearing Stella McCartney, Ashley Greene in a Marchesa gown with Harry Winston jewels, and Dakota Fanning in Rodarte.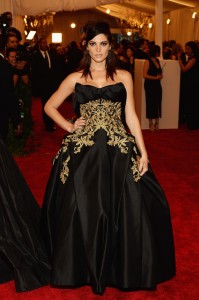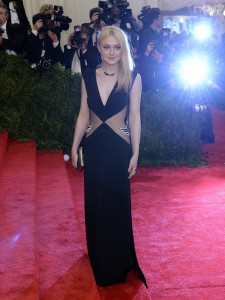 All of these actors who attended can be connected to Twilight or the cast in only 6 degrees or less.
Uma Thurman (Bel Ami with Robert Pattinson)
Christina Ricci  (Bel Ami with Robert Pattinson)
Kirsten Dunst  (On The Road with Kristen)
Emma Watson (Harry Potter with Robert Pattinson)
Carey Mulligan (set to star with Robert Pattinson in Hold On To Me)
Sienna Miller (Girlfriend with Tom Sturridge/BFF of  Robert Pattinson)
Eddie Redmayne (British Boys with Robert Pattinson)
Minka Kelly in Carolina Herrera (Carolina Herrera designed Bella's wedding dress)