After watching Breaking Dawn 1 and 2,  I was really excited to see how amazing they dressed Bella before and after she was turned to a vampire.  Michael Wilkinson was the costume designer for both movies.  His vision was extraordinary in both films.  He seemed to really understand on many levels how she completely transformed in the book.  She was turned into a fierce vampire woman.  He pulled her costumes from several high-end sources.  Belstaff seemed to be a recurring brand for Bella and Jacob.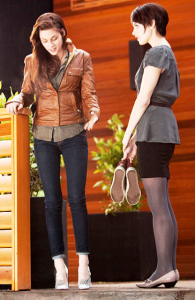 She started here before the wedding in a brown leather jacket.  It is a Belstaff New Greenford Blouson Lady Jacket in brown.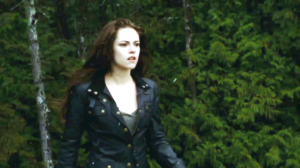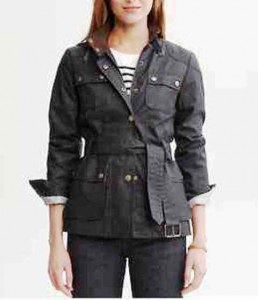 After her transformation and rebirth she is seen in this jacket from Banana Republic. It is their Belted Pocket coat.  Black with gold buttons.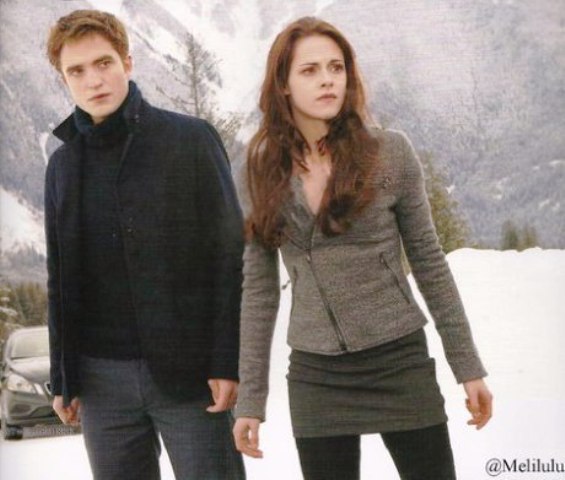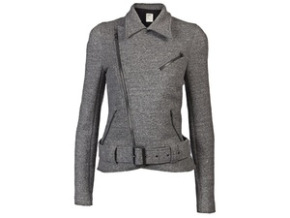 The jacket here is a switch from leather to more of a wool fabric giving her a softer look. It is done by L'agence 52411 Charcoal Cotton/Wool Moto Jacket.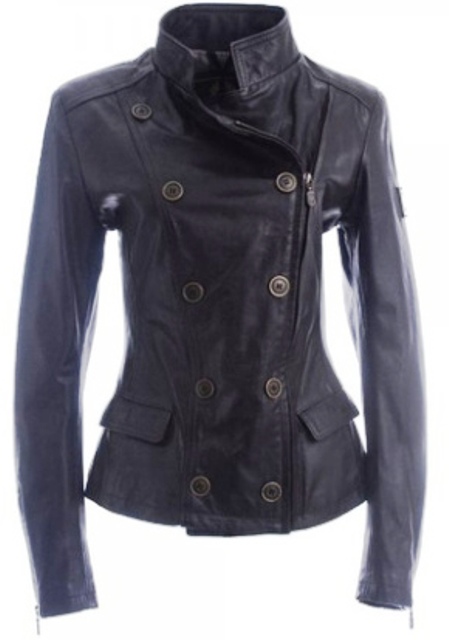 This is worn in Breaking Dawn 2 promotional posters and the finale battle scene.  Belstaff Double Breasted Zip Leather Blazer jacket.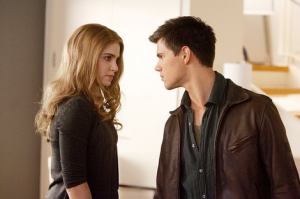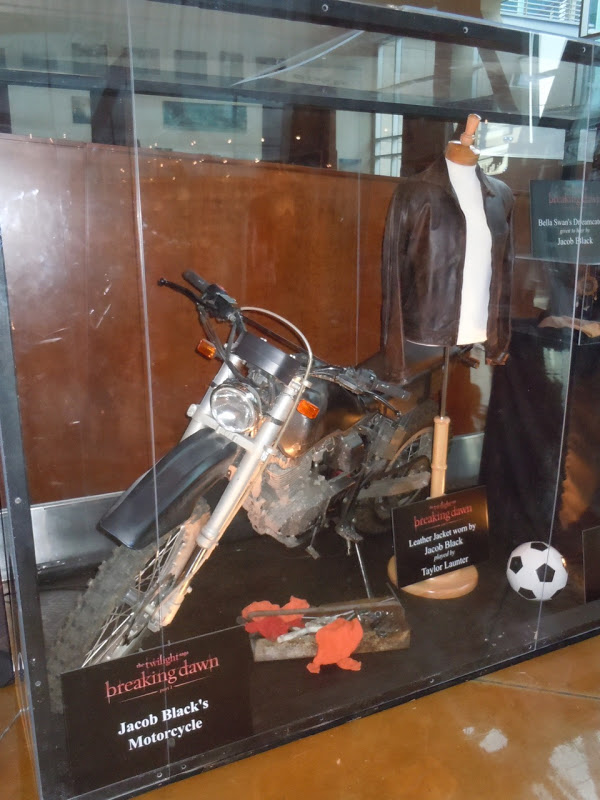 Jacob also is wearing a leather jacket by Belstaff in this scene.