ECLIPSE LAMPLIGHTER PUB WITH REILLY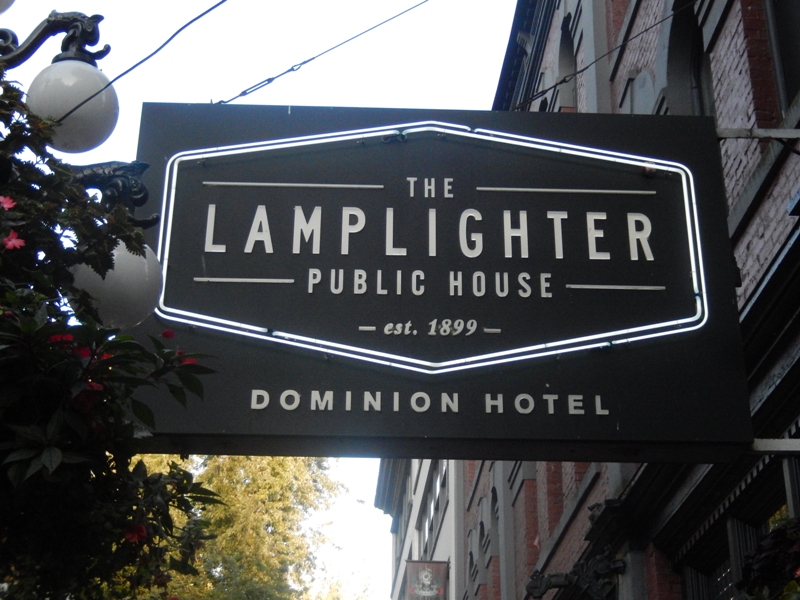 Right in the Gaslamp area of Vancouver BC is where Lamplighter Pub is located. It is on a busy corner just a few blocks from the water edge. They filmed the scene with Reilly at the beginning of the movie when he comes out of the pub and starts walking down the alley. The scene then switches to The Gulf of Georgia Cannery for the filming at the dock area.
We found the Lamplighter easily and stayed there for dinner. Is a typical bar/pub type of place filled with pool tables and lots of people having fun. They did have outside seating during the summer. Fun place to visit.