FOREVER TWILIGHT FORKS 2018: WEDDING RECEPTION DINNER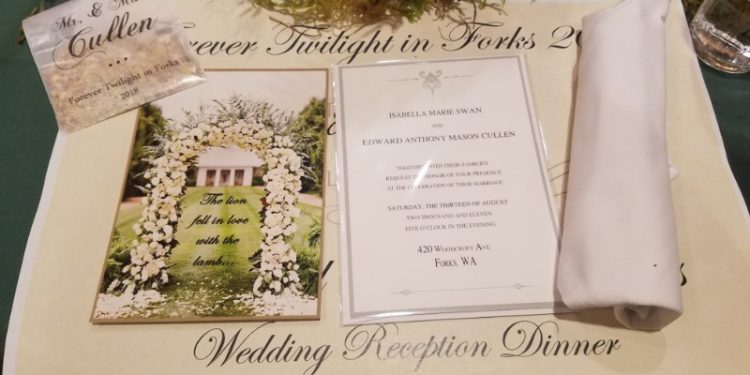 I was so impressed with all the work they put into the Wedding Reception Dinner. The decor was really lovely and included the actual arch from the wedding along with a lot of handing wisteria, a huge wall mural and beautiful table settings. We arrived a bit late and were lucky to be seated at the table with Catherine Hardwicke. It was a wonderful dinner from Bella Italia.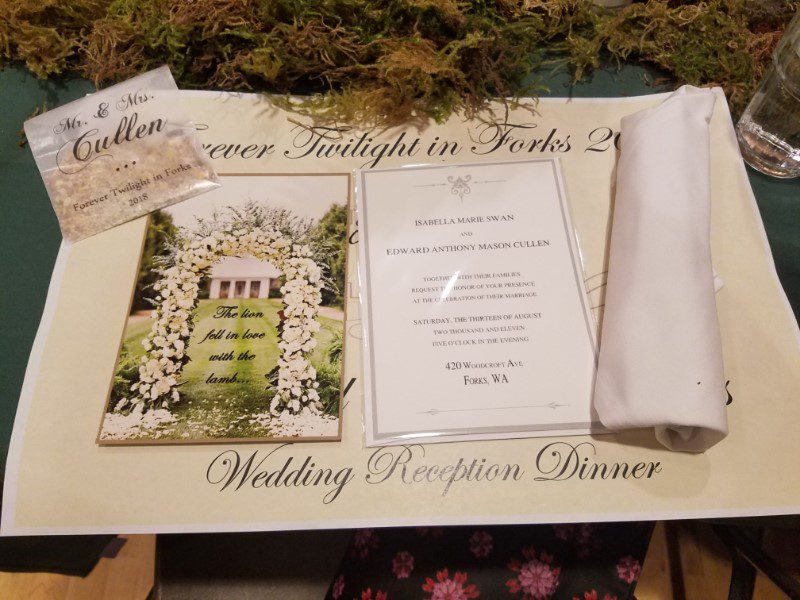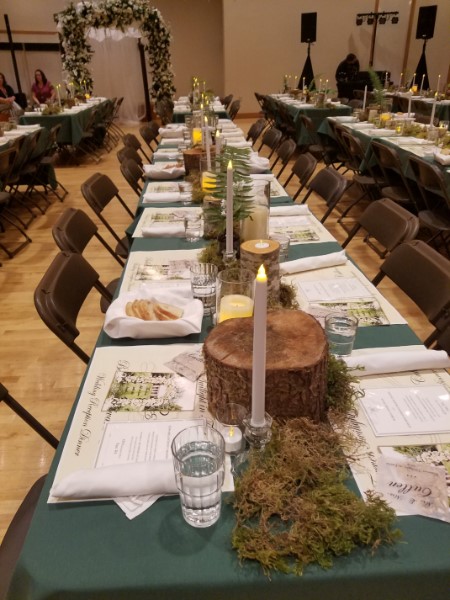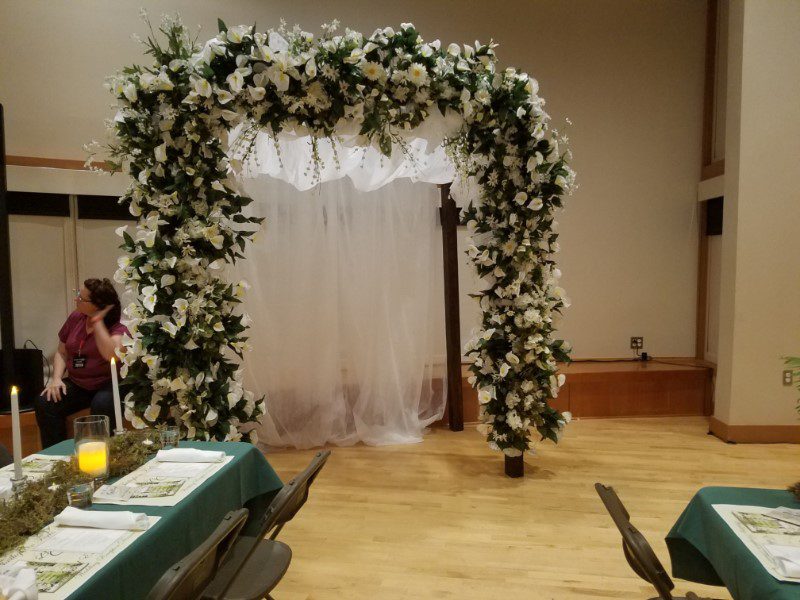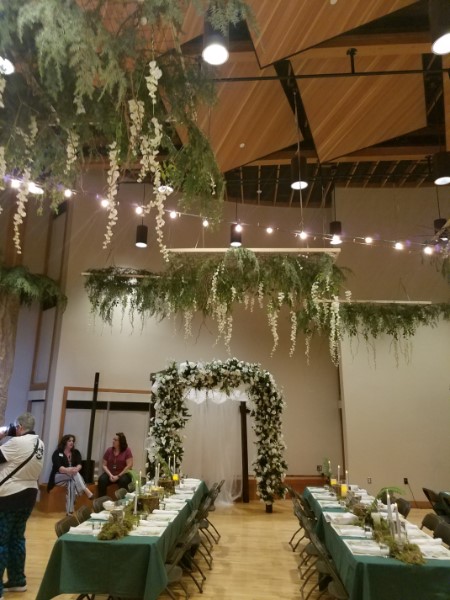 I could not help but notice Catherine wearing these beautiful knitted wrist/arm covers.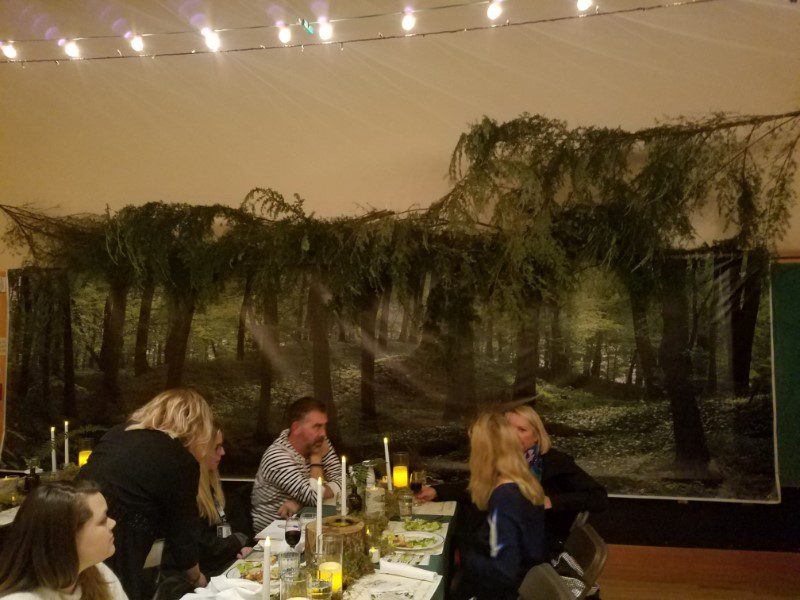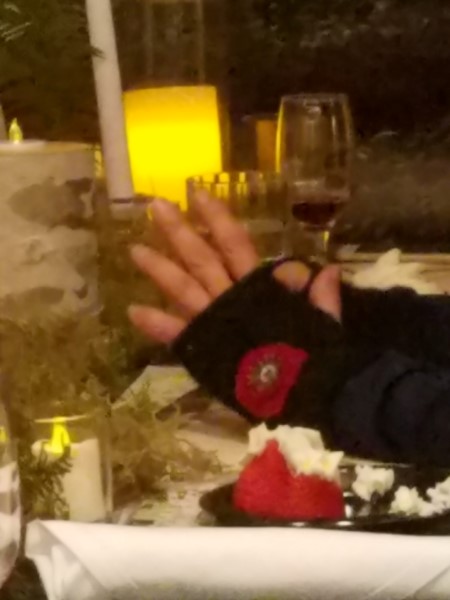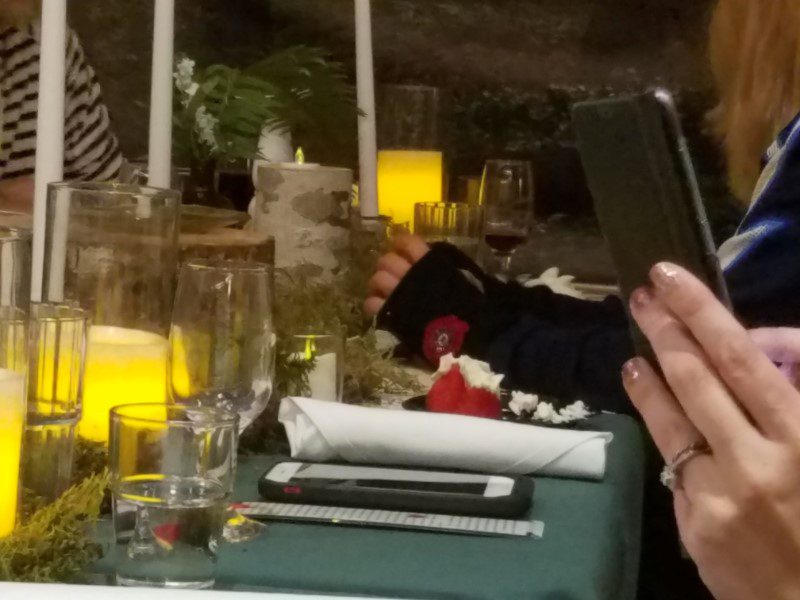 There was also a tented after party outside the building which included cupcakes, smores and lots of treats and drinks.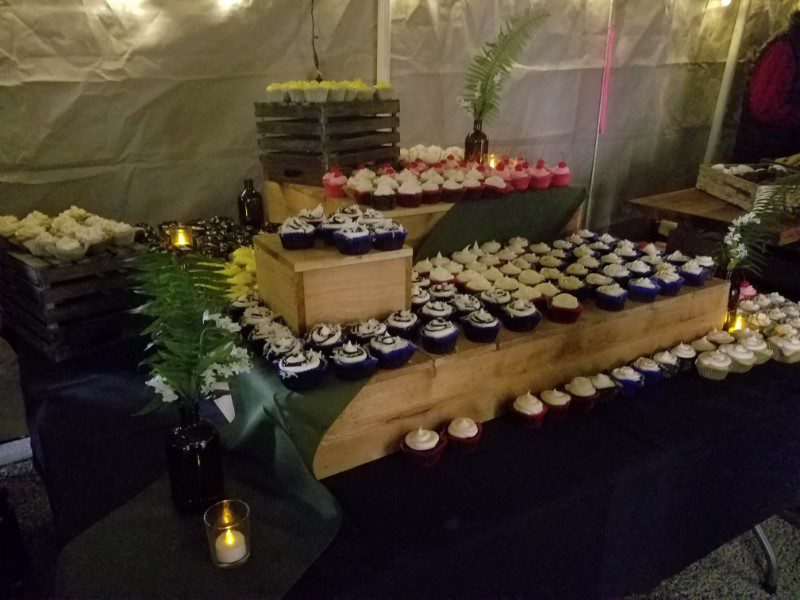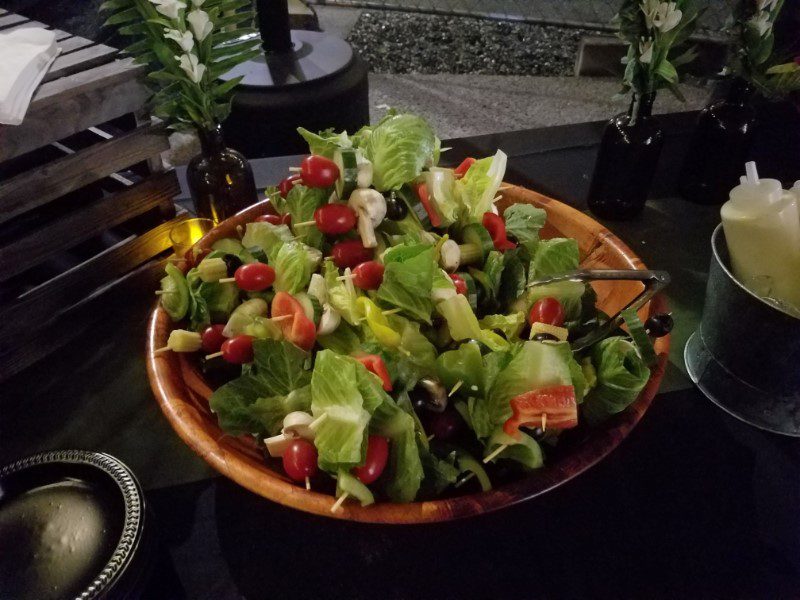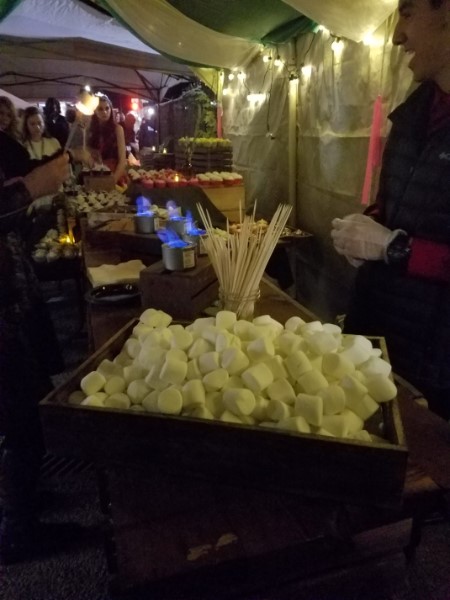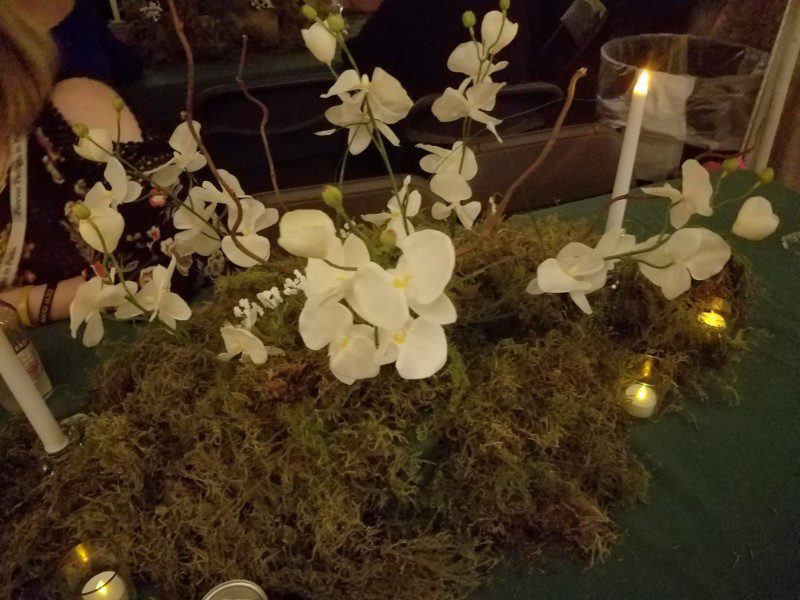 These ladies were absolutely lovely. They told me they formed their own coven from Fresno, California.