GOOD TIME MOVIE REVIEW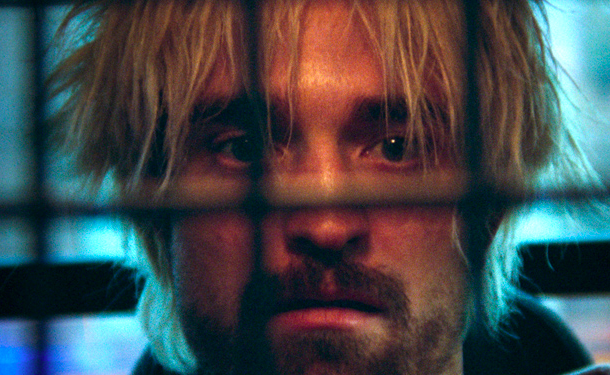 Its not often that I see a new movie that totally captivates my senses as just happened with Good Time. Yes, it's a movie featuring Robert Pattinson. It's also a movie where you lose the actor and play witness to his incredible acting as Connie the main character of the movie. His character is front and center from beginning to end and is surrounded with other characters that pull you into the story.
When you first hear the beginning of the musical score you notice how unique it is and soon you understand how it adds to the frenetic pace of the movie. It compliments the movement and pace perfectly.
The costuming was done brilliantly with each character. Robert Pattinsons character Connie is shown bulked up with several layers that he interchanges during the movie.
Throughout the movie we see several times just how desperate Connie is to take care of his brother. To me that is the core of the movie and the character. Robert Pattinson and Benny Safdie play these roles so brilliantly that you feel you are just along for the ride. An amazing ride.
Robert Pattinson and the Safdie brothers have been on a media blitz for the movie for the last few weeks. It is now in full release across the country. Good Time is a movie that is a must see experience.