TWILIGHT FILMING LOCATION Blue Heron Paper Company Twilight Grisham Mill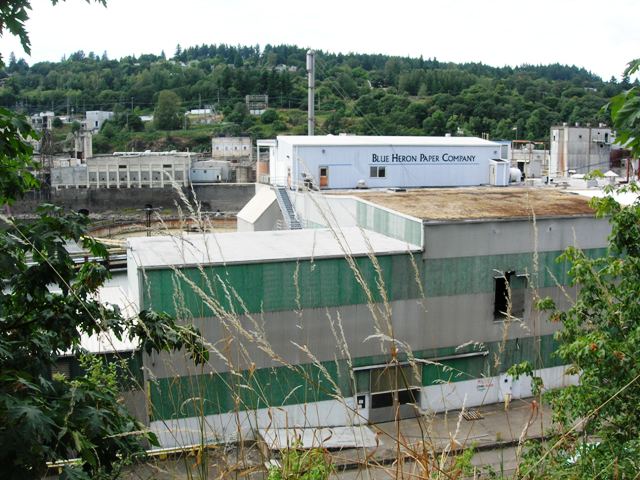 Oregon City is the home of the now closed down Blue Heron Paper Company. This is the filming location for the Grisham Mill in the Twilight movie. The mill is located along the riverbank of the Willamette River in Oregon City, Oregon. They used the exterior and interior for filming.  There is a distinctive green plastic material covering on the windows that shows through in the movie while they are racing through the mill and on the stairways. I took photos from up the hillside above the mill looking down on the river.  The shooting for the film was mostly done along the river looking towards the buildings and up along the tree lined hills behind the mill. Even though I was looking at the mill from the hillside I could make out some of the unique buildings they used for the filming. The cement walkway that the workman runs on is right between the buildings and the river. There is a slanted roof on part of one of the buildings that I was able to pick out. Another tall large building has the curved rooftop that was used for the Grisham Mill name and was easy to recognize.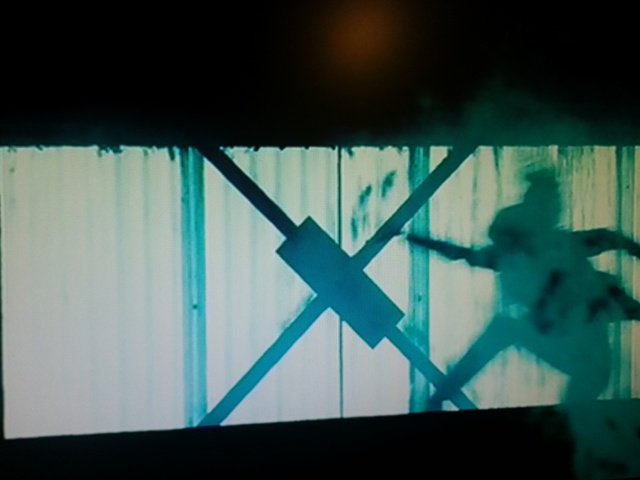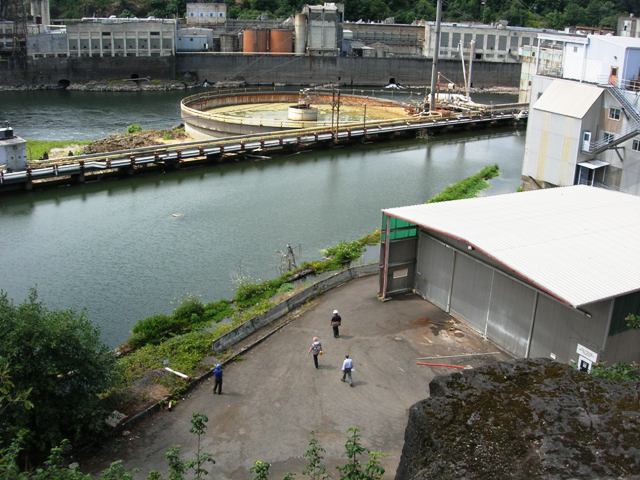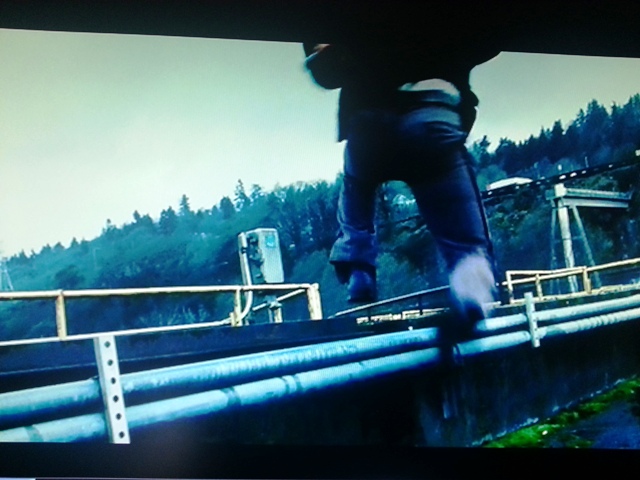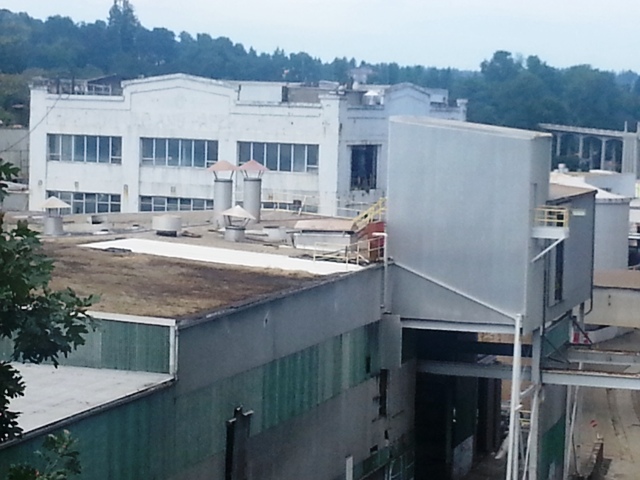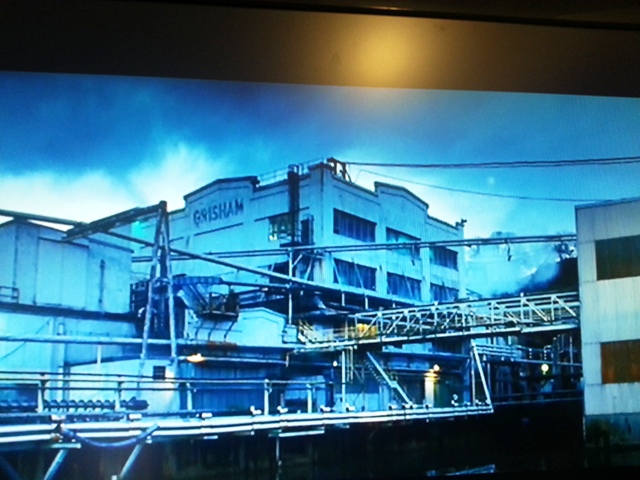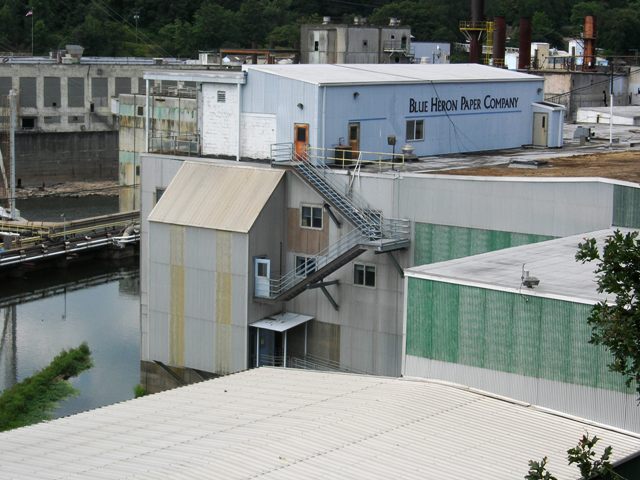 We ventured to the other side of the river and were able to see the buildings as they were filmed. The walkway bridge is also clear now.