Peter Facinelli Visits Halloweentown St. Helens OR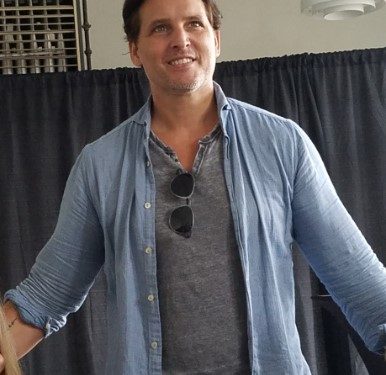 It was a beautiful Oregon day in St. Helens, for the visit of Peter Facinelli to Halloweentown. The cities event had booked him throughout the day for various coffees, pizza, selfies and even a visit to the local pub. Twilight fans were out in force for the full day of events with him. The city puts on a full month of events for their Halloweentown celebration. There were also lots of movie memorbilia, food booths and all their local shops were open for business. Each weekend in October they bring in someone new from movies or tv shows and set up public times for meet ups.
Peter Facinelli was his usual casual self and very welcoming to the twilight fans. He was available for photos and autographs throughout the day. He also shared some great stories about the filming of the movies and some of his personal interactions with other cast members. It was truly amazing that he came to Oregon for this event. He ended the day with the lighting of the great pumpkin in the public square.
Check out my facebook page for all the videos from the day.