Robert Pattinson's 12 Candid Twilight Confessions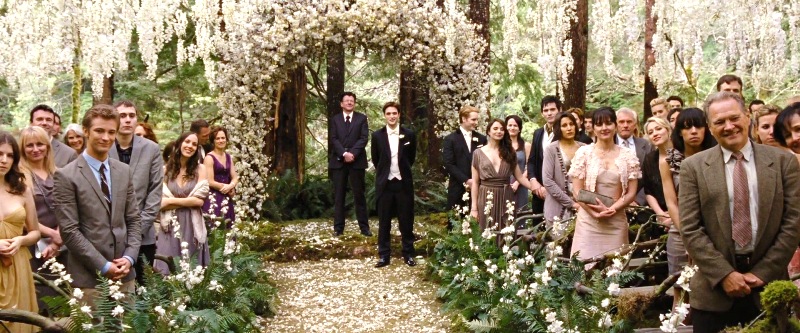 I came across this great article on Robert Pattinson and his Twilight years. Its a year old but still worth the time to read. Its amazing to think of the years he had to deal with all the Twilight fans and still be making movies year after year.
Robert Pattinson's 12 candid 'Twilight' confessions SPECIAL
To mark the release of 'The Twilight Saga' extended blu-ray, we expose a dozen of the most intriguing revelations the actor/heartthrob divulged to us over the years about his contributions to the 'Twilight' series and the effect the films had on his life.The moment movie fans across the globe caught their first glimpse of British-born actor Robert Douglas Thomas Pattinson's handsome visage and experienced his quiet, diminutive demeanor in the inaugural Twilight film, they were, collectively, hooked.
Twilight — the big screen adaptation of the first installment of novelist Stephenie Meyer's four-novel literary franchise — would become a massive, overnight international box office hit and would transform the one-time Harry Potter and The Goblet Of Fire ensemble cast member (Cedric Diggory) into a globally worshipped sex symbol and a bonafide Hollywood leading man. Each installment of The Twilight Saga sequel franchise — Twilight, New Moon, Eclipse and Breaking Dawn – Part 1 & 2 — increased both Pattinson's celebrity status among mainstream moviegoers and his popularity among the devoted, obsessed and intensely loyal members of the legendary "Twi-Hard" fan following.
To commemorate the Blu-ray release of The Twilight Saga Extended Editions Triple Feature (Lionsgate) — that includes new extended versions of Twilight, New Moon and Eclipse, which have been re-edited to include deleted scenes and all-new extended versions of the films — I've searched through my archives to reveal the 12 most candid confessions the now 28-year-old highly-paid Dior model and actor (who can seen next month in A Map To The Stars) declared to me, during chats between 2008-2012, about his participation in the various Twilight cinematic incarnations.
ROBERT PATTINSON ON……PORTRAYING EDWARD CULLEN IN THE TWILIGHT FILMS:
(1) If Robert Pattinson where granted the chance to go back in time – to 2008, to be exact, at the genesis of the Twilight phenomenon – with the knowledge he has attained over the past half-decade, in 2012, he had some sound advice to offer to his younger self to prepare him for the entire Twilight experience (that he's consequently lived through): "I'd tell him to start drinking vodka instead of beer, and try to get a six-pack as early as possible, because you'll be a much more successful actor. (laughs) It's fun to deal with the terror and the huge highs and lows of things. We're still getting massive surprises, anytime there's any Twilight-related event or anything. I remember with the third movie, when we went to Munich, the entire Olympic stadium was filled with fans. We walked in there and did nothing. There was supposed to be a Q&A, but me, Kristen (Stewart) and Taylor (Lautner) stood in the middle of the Olympic stadium with 30,000 people just screaming for fifteen minutes. It was absolutely bizarre. There's no way you can ever compute it."
(2) Robert did have a couple of favorite movie vampires – he just could never remember the actor's names or the title of the film they starred in: "I don't really know who my favorite one is? But, I do love movie vampires. I always think of the wrong people, though. I'll be like, 'Ethan Hawke in Interview with a Vampire,' and someone will say, 'He's not the vampire. In fact, he's not even in it.' (laughs) There's a bunch I like. Actually, though, I really like Wesley Snipes. I think he's great. He's in the Blade movies, right? See, I got one." (laughs)
(3) In 2012, Pattinson revealed he harbored conflicted feelings about how the series had been labeled by the press and members of the entertainment industry: "After the first Twilight film, people started referring to it as a franchise, but a franchise is a Burger King or a Subway. It's not, it's a movie. The people who start to say it's a franchise are generally the people who are making money off of it. They love it when something becomes a franchise. But, as an actor, I think it's scary. You really, really feel like you have no control. It's a huge juggernaut, especially when something becomes part of the cultural landscape, as well. It's really scary, because you get trapped and you get scared of changing, which is the worst thing that can happen, if you want to be any kind of artist."
4) In his own personal life, Robert admitted he never competed with another guy over a woman, in the way Edward fights with Jacob (Taylor Lautner) over Bella (one-time girlfriend Kristen Stewart). But, he has physically fought over a gal before…kinda: "I don't ever compete over love. I think I'm not good at knowing it. I just kind of leave you alone, and also, I guess, if you are the one with the girl in the first place I guess maybe you're forced into fighting a little bit. But I'd never be in Jacob's position because then you just end up being the guy broke up with. Have I ever gotten in a fight with someone over a woman? Yeah, probably. But, I don't know if it was about love. It was just more about pride"
(5) Just before the release of New Moon, he confessed he had already begun to feel the pressure of filming back-to-back sequels and becoming a male sex symbol: "Life has been just a blur. (laughs) There are random moments which stand out, but I've been working so much this year that it's almost like living in an alternate reality. The hours on a film set are so long that you're doing doctor hours, and every doctor that I've ever spoken to says the same thing, that you have no idea what's going on, other than working. You're away from your family and friends, and all that stuff."
(6) Before its release, he was perplexed by people both inside and outside the film industry who wanted to label New Moon a "chick flick": "It's weird. I keep getting told by people, 'Pump up all the stuff about the action, so the guys will go and see it,' but it's ridiculous. It's like saying that guys can't appreciate romance. I don't think you can say that about Gone with the Wind. I've watchedTitanic, and I didn't think, 'Oh, this is a girl's film.' (laughs) Especially in New Moon, and actually in the whole series, I've never played it thinking, "Oh, I'm in a series of girls' films and I'm doing something just for girls." I don't feel like I'm doing an animated Tiger Beat every week. I like doing romantic scenes. I felt like a lot of the storyline in New Moon is very heartbreaking and true. I didn't think I was doing something, just for the sake of romance. I thought, in a lot of ways, that it was a really sad story."
(7) By the time he starred in Eclipse, Robert revealed he had finally perfected the proper Edward run: "In the first two films, I always ran with a kind of limp/skip. I could run more solidly for this film (Eclipse). I spent a lot of time running on a treadmill – like one of those wheels that mice run around on. I got filmed to improve my form. That was a big thing for me."
(8) Edward was considered, by many, to be a flawed and possessive romantic hero. By Eclipse, Pattison said his character has gone through a real emotional transformation: "His flaws in the first two movies, I think, and in the story were just caused by his sort of disconnection from reality. When he finds one thing to hold onto, that's where his possessiveness comes from. I think that as the series goes on he accepts more and more that he's a part of the contemporary world. I think all the things that were deemed flaws before start fading away. That's how I'm trying to play him. I think he's coming out of his shell a bit in Eclipse. So, hopefully, by the end of Breaking Dawn, he'll basically be a normal 17-year-old guy, just a little pale." (laughs)
(9) Robert said the weirdest thing he ever read about himself was the one about him expecting…a baby!: "Some magazine had on the cover that I was pregnant. I was just like, 'Wow!' (laughs) And, it was without a hint of irony or anything. I didn't really know what to make of that one. I don't even know if that qualifies as libelous because they can just say, 'Well, it's obviously fiction,' but it's written in a non-fiction magazine. I saw a couple comments under the article saying, 'That's why he always wears jackets. He always wears layers to hide it.'" (laughs)
(10) He's had countless strange and wacky fan encounters, over the years, but he always found those with his more mature fans very surreal: "I always find it funny when older people come up to me. There was a woman who came up to me the other day who must have been in her 90's. It's very unusual. And, they say exactly the same things as 12-year-old girls. That is kind of bizarre." (laughs)
(11) Having portrayed Edward Cullen over the course of five films, at the end of his Twilight run, Pattinson had mixed emotions about bidding his character adieu: "There's a thing, in general, about doing any kind of series, especially when the characters remain the same, to go back and try to improve whatever you did in the last movie, which never happens. That work ethic is nice. You feel quite strangely secure. It's the opposite of how you're supposed to feel doing a movie. It's supposed to feel totally foreign, every single time. But, going back for another go at it is good, on one hand, but it's also bad, on another hand. Your ideas dry up sometimes, and you get lazy sometimes because you're around the same people. That was the good thing about having different directors. You had to stay on your toes. What was the worst thing? Playing the part where you can't get hurt and you can't die gives you no framework. There are too many possibilities, if you can't die. If you're playing a normal human being, there's always that."
(12) The incredible success of each of the Twilight films bestowed upon Pattinson the rare, and often elusive, ability of being able to pick and choose the film projects that he really wanted to do – from lead roles in Cosmopolis, Bel Ami, Water For Elephants, The Rover to next month's A Map To The Stars. In Hollywood speak, Pattinson still wields a tremendous amount of A-list clout among his Tinsel Town contemporaries. (Earlier this month, NetWorthQ valued his fortune at $60 million.) However, in 2012, with the Twilight feature films becoming a part of his past, Pattinson openly admitted he wasn't exactly sure what kind of roles he'd be playing, or what his career woukd look like, in ten or 15 years:
 "People always ask me if I'm afraid of getting typecast, but you can't be afraid of that. It's really not up to me. I've been getting other parts that aren't vampires. I don't know if people will accept me in them, or whatever, but there's really nothing to be afraid of. But, in fifteen years, I have no idea? I don't know how people will remember this series, if at all. It's crazy how intense people are. The fan base is still five years on, and I don't know how long it's going to last. It would be insane if there's still the same tenacity in 15 years."
Read more: http://www.digitaljournal.com/a-and-e/entertainment/robert-pattinson-s-12-candid-twilight-confessions/article/424042#ixzz3PWgs5Hwy