TWILIGHT BD1/2 Filming in the Vancouver B.C. Area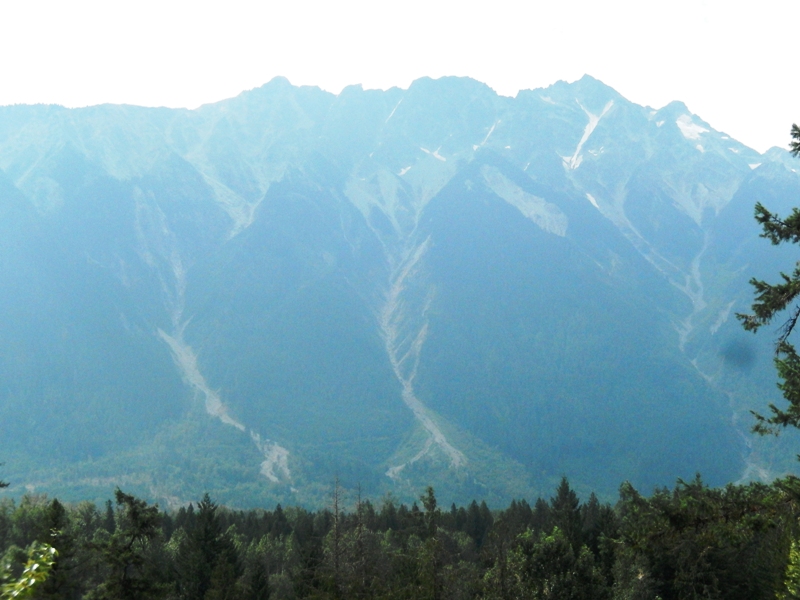 While searching for the Twilight Filming sites in Vancouver B.C. area, I came across this article written for the website YVRshoots.com.  It was fun to read about the filming in the Vancouver B.C. area from a different perspective. That of a photographer in the area. The site follows all the filming that is happening in that area including the recent filming for Fifty Shades of Grey.
BIG READ: THE TWILIGHT SAGA: BREAKING DAWN 2′s Vampire Running in Stanley Park
Popular romantic-vampire movie franchise The Twilight Saga is famous for a certain kind of hysterical fandom known as Twi-hards. During the ten weeks that Breaking Dawn, Parts 1 and 2, have been filming in the Vancouver area, I did encounter some unbalanced Twi-hards on Twitter but never heard of them disrupting production here. It would be too difficult.
Director Bill Condon, producers and crew know how to foil fans and paparazzi from photographing and spoiling any scenes of the long-awaited union of teenage vampire Edward Cullen and his human beloved Bella Swan, played by real-life couple Robert Pattinson and Kristen Stewart (Robsten). Earlier this month, huge white tarpaulins covered the backyard of the Cullen house set near Squamish, where the wedding scenes were filmed for consistent lighting but also to prevent aerial spoilers And roadblocks and armed police (including RCMP) surrounded the set to prevent spoilers from the ground. Some joked that security for this fictional wedding rivaled that of the Royal Wedding in London tomorrow.
I steered clear of Breaking Dawn location shoots until a week ago Monday when the second unit set up in Stanley Park on the interior road between the Vancouver Aquarium and Brockton Oval to film Kristen Stewart as newly-made vampire Bella doing fast vampire-running stunts on a greenscreen treadmill towed by a camera truck for Breaking Dawn 2. When I arrived near the aquarium, set containment crew had already erected a huge black screen at that end of the closed road but I did manage to take a few photos from Brockton Oval of the treadmill before set containment crew started putting up several 12×12 black screens at that end. As I was walking away across a football field, a containment worker with a big black umbrella came out to discourage me from taking any more photos, even of set containment units.
So you can imagine how security tightened close to Kristen Stewart's afternoon call time. A dozen containment workers started patrolling the woods on either side of the closed road to prevent papparazzi and fans from photographing Stewart as Bella. One speedy pap — Justin King — did manage to evade them long enough to photograph Stewart from behind running on the treadmill (plus Bella's never-seen-before wedding ring) before being chased out. And back at Brockton Oval, crew allowed some fans, including Christine Kilpatrick (@OLTV who offers On Location tours of Twilight sights) to watch Stewart running in her blue vampire dress on the treadmill shielded by a containment unit worker with an umbrella, as long as they kept their cameras in their pockets. I cannot stress how unprecedented this was to get to see cast at work.
Before any of the cast arrived in Vancouver in late February (Robert Pattinson and Kristen Stewart flew in by private jet and would have gone unpapped if they hadn't had to go through customs where several photographers waited), it seemed there would be opportunities to see some
filming in public places in downtown Vancouver. Word spread that the film schedule included inside scenes in the Orpheum Theatre and an outside scene on Beatty Street on March 14th.
Condon wouldn't tolerate leaks like this. He secretly rescheduled the Beatty shoot to March 9th. A friend checked out the film trucks on Beatty Street the night before but didn't realize they belonged to Breaking Dawn (the only production I've encountered so far which doesn't use production signs). Stealth filming of Kristen Stewart as Bella getting into a car started at 7 a.m. near Stadium station. Vancouver's top pap — Richard Fedyck, aka @PUNKD_Images, the most accurate non-production source for anything Breaking Dawn — learned about the shoot in time but the set containment workers blocked him and another pap with their big black umbrellas. Only one of them got a decent photo and even then, Stewart proved unrecognizeable and therefore unsellable behind the rain-spattered windshield. By the time I arrived on Beatty at 10 a.m., the crew had packed up and gone except for one taking down the special event vehicle parking signs.
Less than a week later, Breaking Dawn set up inside the Orpheum Theatre as expected, but the dozen or more fans waiting outside in the rain saw nothing but crew and burly security guards. It didn't seem worth sticking around.
Not long after, Breaking Dawn cast and crew settled in for a five-week stint based in Squamish. Nobody penetrated set security there to see filming at Petgill Lake in Murrin Provincial Park, Shannon Falls or other area locations, but fans and paparazzi could track the cast fairly easily from their hotels there, capturing Robsten out for dinner, taking in a movie and celebrating her 21st birthday riding a mini-motorcycle. One stalker fan in Squamish got photos of herself with almost the entire Twilight cast of vampires and werewolves.
Breaking Dawn's first unit finally wrapped last week in Squamish and director Bill Condon headed off to post-production work. His departure seemed to mark the end of the Twilight saga in Vancouver, but the second unit (filming without dialogue) had a couple weeks of stunt filming do with the principal cast.
Robert Pattinson wrapped his 2nd unit scenes a week ago Saturday in Squamish and headed to New York that night for the Sunday premiere of his new film Water for Elephants, accompanied by Kristen Stewart. She flew back last Monday for her vampire-running scenes in Stanley Park and then departed again at 5 a.m. on April 20th, luggage piled high. Other cast members like Kellan Lutz, Ashley Greene and Jackson Rathbone have been flying in and out for 2nd unit work, making them available for papping around town this week and last, but most are wrapped now.
I think Breaking Dawn would have passed unnoticed by me in our city like it did for most Vancouverites if I hadn't gone to Stanley Park last Monday. Only our cold, wet, nasty weather proved beyond the control of Breaking Dawn producers who needed a summer backdrop for key scenes, but otherwise they accomplished their mission here with virtually no leaks of filming in locations ranging from Pemberton, Tofino, Squamish and several sites in the Vancouver area.
**************