TWILIGHT STORYTELLERS DIRECTORS CHOSEN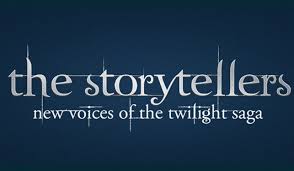 Here, in a message from Meyer herself, find out who will helm the six mini-movies, as well as the next part of the contest.
When we first began discussing ideas for "The Storytellers — New Voices of The Twilight Saga," we expected that we would see great things; I knew that both within the Twilight fandom and within the female filmmaking community there was great talent. In reality, the incredible offering of creativity and skill that we've seen has exceeded all our expectations, from the screenplay outlines to the screenplays themselves and now the Directors' pitches. We had an extremely difficult task narrowing the choices down to just five directors — the task actually turned out to be impossible. We were not able to narrow it down to five finalists. We had to go with SIX.
I'm thrilled to announce our six winning Directors for "The Storytellers — New Voices of The Twilight Saga" presented by Volvo Cars. Here they are (in no particular order):
-Kailey & Sam Spear for "The Mary Alice Brandon File"
-Maja Fernqvist for "Consumed"
-Lindsey Hancock Williamson for "Turncoats"
-Amanda Tasse for "Sunrise"
-Nicole Eckenroad for "The Groundskeeper"
-Yulin Kuang for "We've Met Before"
Congratulations to each of you! It has been amazing to see your fantastic pitches and hear the excitement you have for visually retelling these stories. All of us involved in this contest, both judges and fans, cannot wait to see your realized visions.
For those of you who were not chosen, please know that it was a bitter thing to have to pass on your pitches. There were so many fascinating viewpoints we badly wanted to experience in their final form. We would like to encourage you to participate as a Wild Card entry, and show us your vision. You could still win the big prize. To paraphrase Principal Skinner, "Prove us wrong, kids. Prove us wrong."
I'd also like to thank all of the fans who have been engaging and participating along the way. You guys are the best. And this leads me to my next exciting announcement…
The most important part of the Twilight universe has always been its fans. We want to give you a chance to be even more involved in The Storytellers contest. We will be picking Fan Correspondents to cover the filming of the short films from a Twilight fan's perspective! That means we need you! To learn more about how you can be involved go to http://bit.ly/TwilightFan, for full rules and details. We'll see you on set!
In this video, the directors introduce themselves and give a taste of what their finished films will look like:
Each of these directors has now started working on their films and have a fan reporter with them. You can follow their work on twitter at @twilight and on facebook at   facebook.com/twilight