TWILIGHT FILMING LOCATION VIEW POINT INN Update April 2014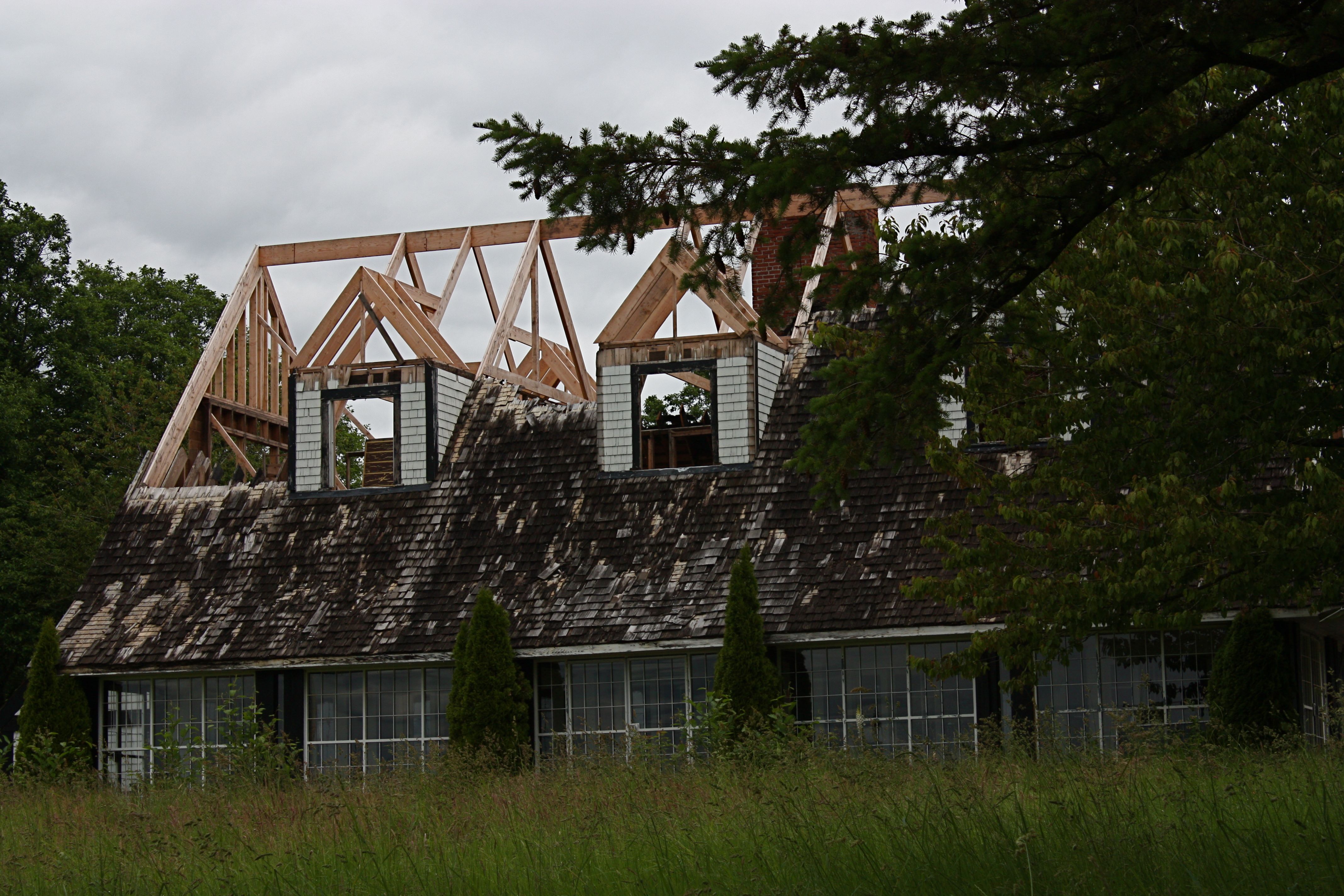 Viewpoint Inn
40301 E. Larch Mountain Rd.
Corbett, Oregon
I just did another visit to the Columbia River Gorge and visited the View Point Inn. It was interesting to see that they have put up a new chimney. YEAAA. The roof boards were the same as last October. The interior is now closed and boarded up with new door rims and locks. The inside still is the same as last fall, very damaged by water. The grass was green and the view was spectacular as always. Lets hope the owner will continue with remodeling it to its former grandeur. Here are some photos from the last year to today.
JUNE 2013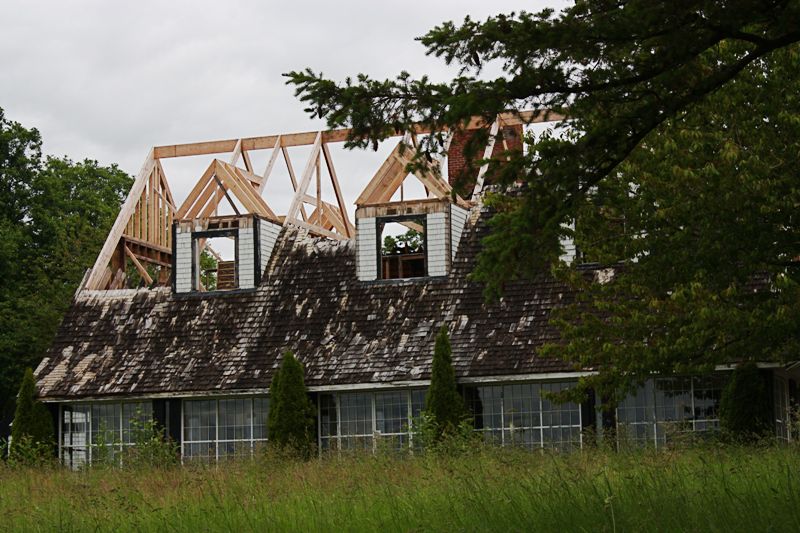 OCTOBER 2014    Some roof structure was added. Chimney torn down.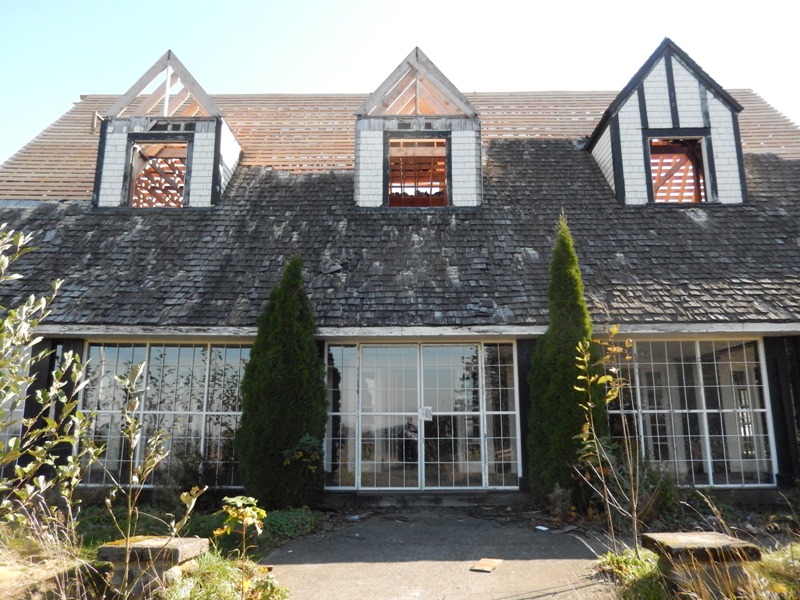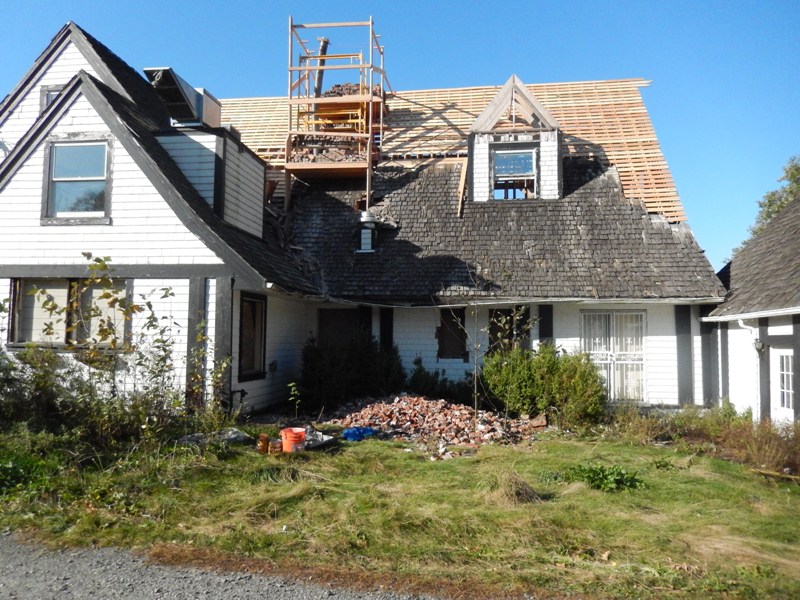 APRIL 2014   Roof is the same. Interior is the same but now locked up with new door frames and locks. Boarded up broken out windows. NEW CHIMNEY!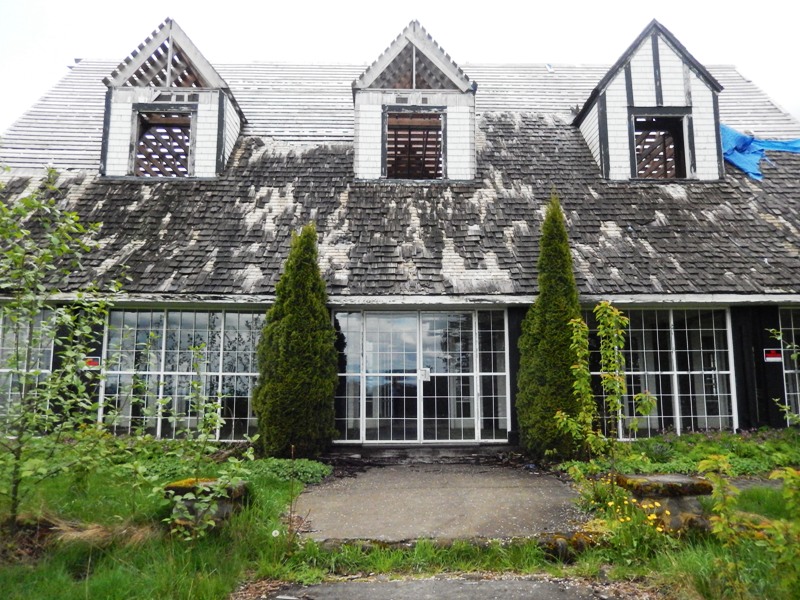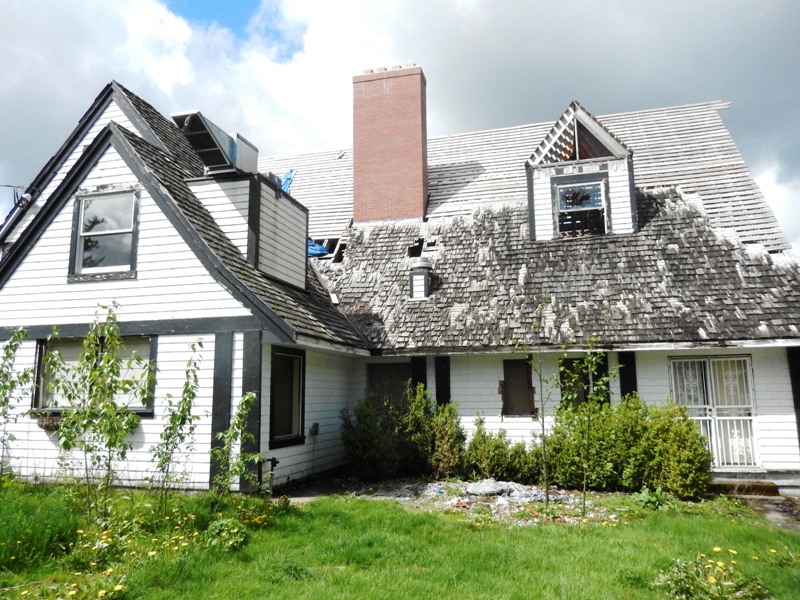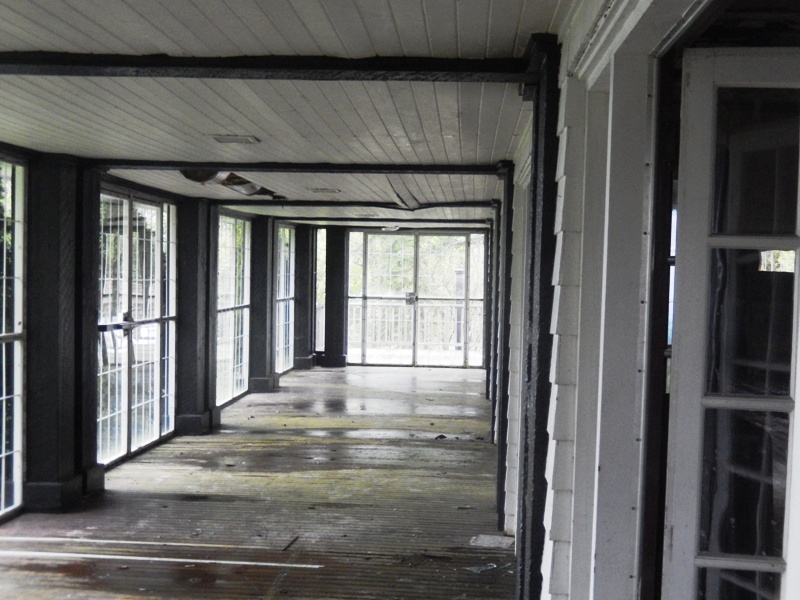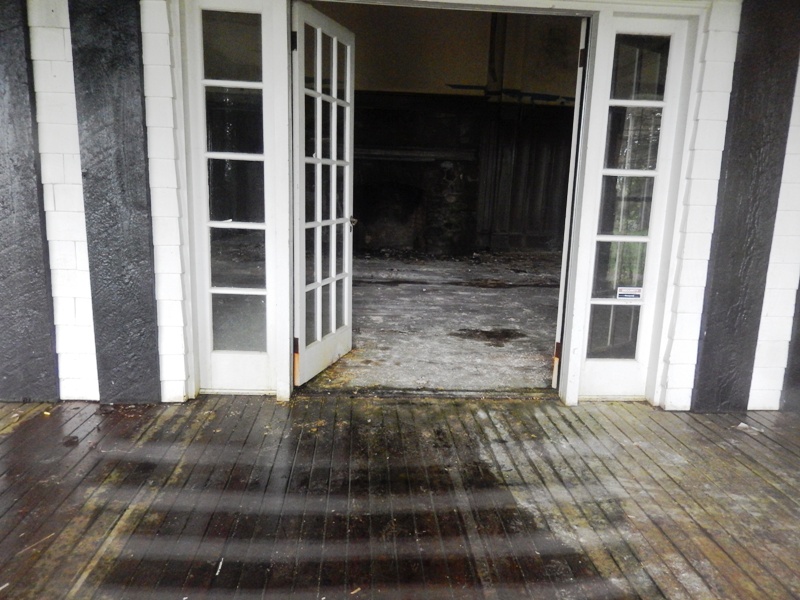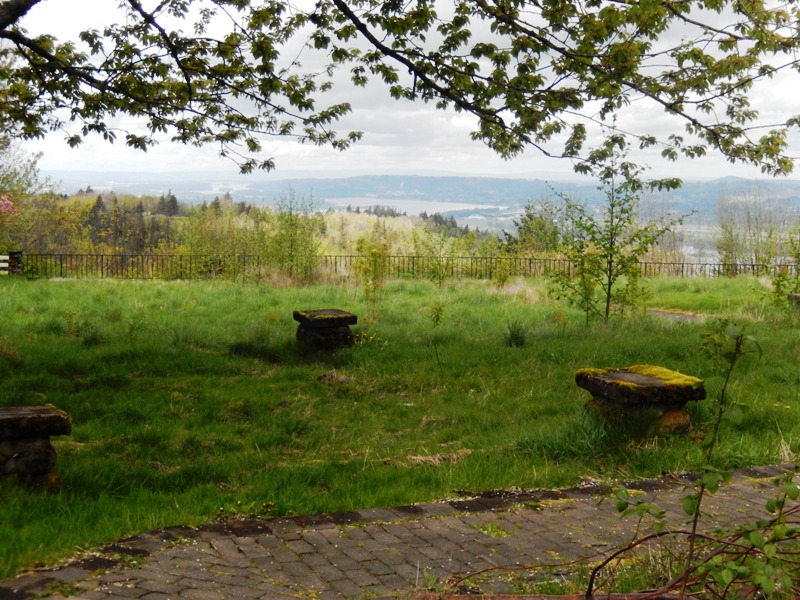 Here is my past photos of the View Point Inn.