TWILIGHT FILMING LOCATION View Point Inn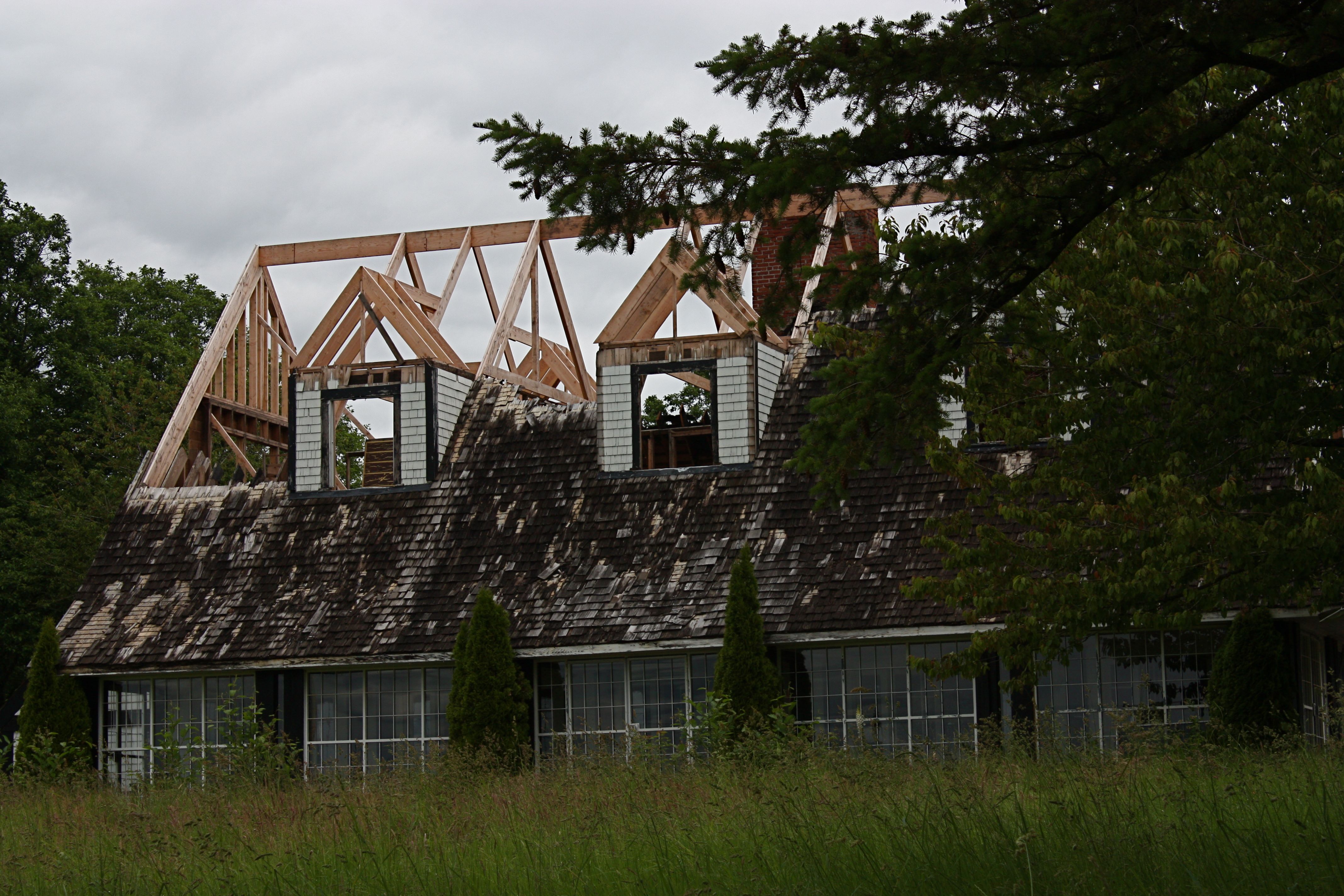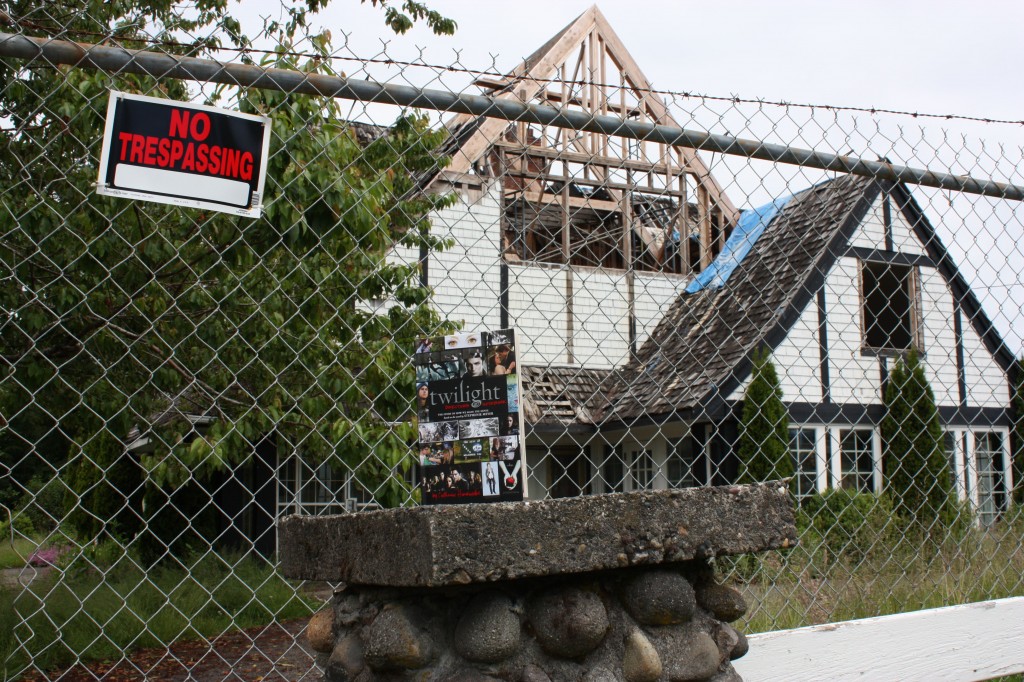 My first stop while driving east through the Columbia River Gorge was the View Point Inn. This is where the prom scene was filmed overlooking the Columbia River. The Inn suffered gravely last year from a fire in the center part of the building so I wasn't sure if the Inn was open or still closed. Upon my arrival I quickly saw that it was surrounded by a tall chain link fence and still in its fire damaged state. They had placed some tall cross beam pieces along the top of the roof line to stabilize the roof. The grass in the entrance was left to grow tall and wave in the winds. Upon closer look it was easy to spot some of the details used in the filming. The black iron fence along the back edge of the property was still intact along with the white fence around the property. It was sad to see such a once beautiful place so ripped apart by the fire.
We did our best to get some photos that would match up with the film scenes. I do hope they are able to repair the place soon and bring it back to it's original glory.