TWILIGHT FILMING LOCATION Madison High School Hallway/Lockers (Forks High School)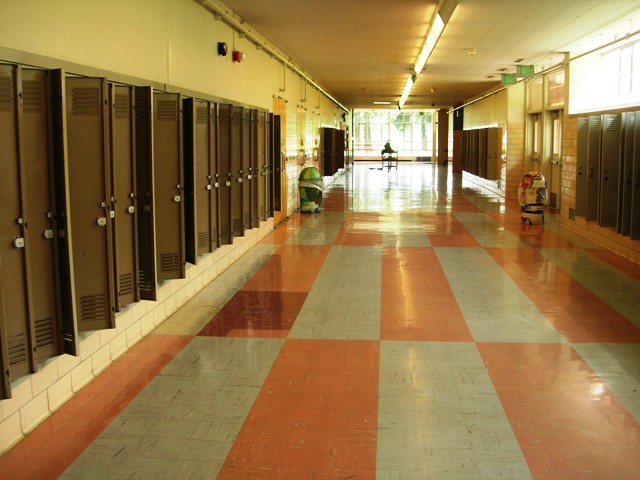 When I walked into the school at first nothing seemed to match up with the movie scenes. After visiting the office then I was really excited to see the classroom. When I walked out of the classroom, I then turned right down the hallway and turned around a corner. Right in front of me I recognized the hallway where Edward and Bella chat about his "contacts" .  It was very easy to recognize.  Her locker was on the left, double doors on the right.  The floors in all the hallways at Madison were the two tone pattern, just like in the movie.  The lockers did have numbers above them, but in the movie there are none.
It's all about that floor….