2 Hours With Peter Facinelli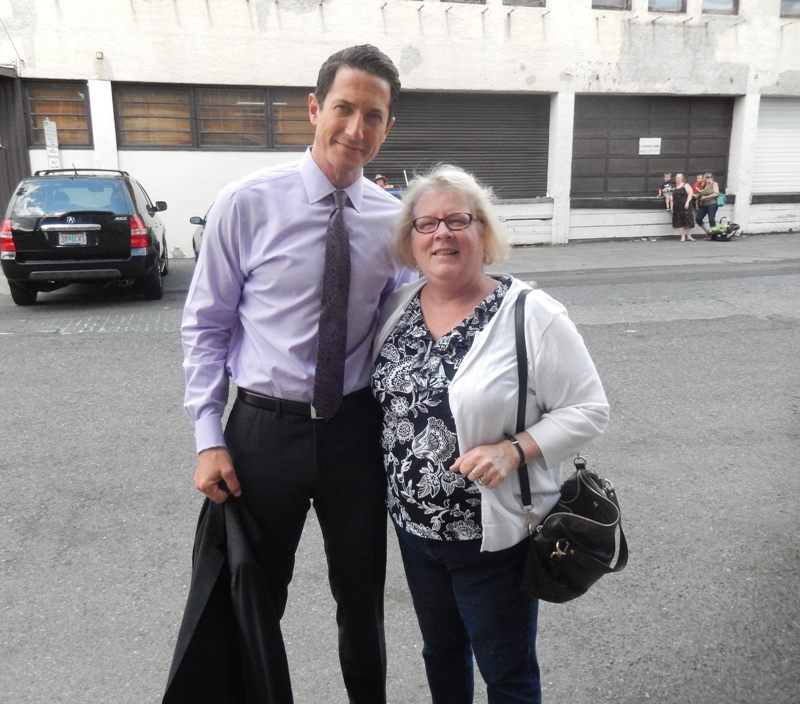 At the end of his time signing comic books for his fans he talked with me about what he was currently working on. His schedule is pretty hectic with filming Glee in LA and Nurse Jackie in NYC. He mentioned he had just filmed Glee the Friday before and was leaving to NYC for Nurse Jackie in two days. He was also planning to do some more comic book promotions while in NYC. He plans to release a new comic book each month for a total of four books.
His production company is keeping busy with several upcoming projects. They are currently working on the movie The Last Word which is starting work now in Louisiana.
He has also acquired the book Street Soldier for a movie about the Chicago gangster Whitey Bulger and is being developed into a 10 part series for Fox. It is currently being written and he is planning to be part of the cast as well as producing.
Peter is also currently working on a YA novel with his A7SLE partner Rob DeFranco, and YA author Barry Lyga. The book is titled "After the Red Rain" an is being published by Little, Brown with an anticipated release date during the summer of 2015.
At the end of the day he thanked me again for coming to meet him. I had spent about 2 hours with him and was completely overjoyed. He was so friendly and easy going with everyone who was there. It was easy to see that his family is also very important to him along with his career. I came away feeling like he really appreciated all his fans and he took all the time that each of them wanted to spend with him. I am so glad I made the crazy last minute trip to meet him and it exceeded all my expectations. I am still jumping up and down.
More of my visit with Peter Facinelli: Here Here  Here