TWILIGHT FILMING LOCATION Bella's Ballet Studio at Yale Building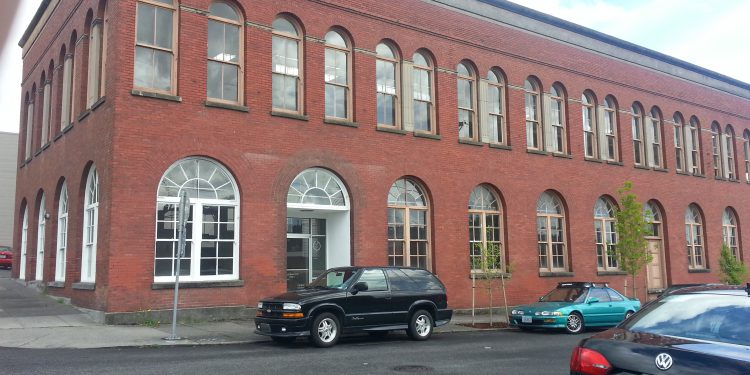 Yale Union Building
800 SE 10th Avenue
Portland, Oregon
The Yale Building is in southeast Portland, Oregon. It is a two-story commercial structure listed on the National Register of Historic Places. It was added to the register in 2007.  It was built largely of brick in 1908 and embellished with Italian Revival and Egyptian Revival decorations.
The original building's main floor has vaulted ceilings, large windows, brick walls, a flat roof, and wooden cross beams. The mezzanine consists of three rooms. The second floor has large arched windows and vaulted ceilings.The arched windows are one of the best architectural features.
The interior of the Ballet Studio was constructed in a Portland warehouse.The stunt rigging crew installed 4 wenches. Rigging and wires were used for several of the cast and stunt people for the dramatic fight scene.
Following purchase in 2008, renovations began to convert the building into a contemporary arts center.  More than 600 people attended Yale Buildings first public exhibit in May 2011. It is located at 800 SE 10th avenue, Portland, Oregon.
The inside of the buliding was also used for filming the Chicago hospital scene with Carlisle and Edward. You can see that here.