Bill Condon to Direct Disney Beauty and the Beast
SO EXCITED!  Word came out today that Bill Condon will be directing the Disney Live Action BEAUTY AND THE BEAST.  This will be a spectacular movie production. Here are some media reactions:
From The Hollywood Reporter:
Twilight helmer Bill Condon has signed on to direct Disney's live-action Beauty and the Beast film.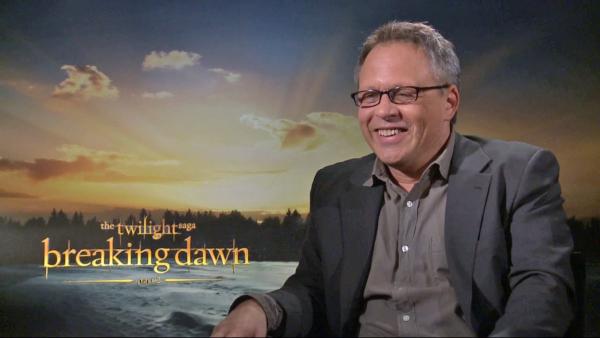 The news comes on the heels of Disney's latest live-action success, Maleficent, which hit theaters on May 28. The film, starring Angelina Jolie, topped the box office its opening weekend, earning north of $170 million worldwide. Disney also released the live-action Wizard of Oz andAlice in Wonderland films to much success, and currently has a live-actionCinderella film coming up in 2015 and aJungle Book film in development.
The animated Beauty and the Beast film opened in theaters in 1991, and went on to earn $425 million worldwide.
Condon, whose name had been circling the Beauty and the Beast project for several months, directed Twilight Saga: Breaking Dawn – Part 1 and The Twilight Saga: Breaking Dawn – Part 2, and most recently helmed The Fifth Estate.
From Variety:
With the recent release of "Maleficent," which grossed more than $170 million worldwide in its opening weekend, Disney is working fast on its next live-action fairy-tale adaptation.
Bill Condon is set to direct a live-action version of "Beauty and the Beast" for Disney.
Evan Spiliotopoulos is writing the script with Mandeville Films producing.
The studio's 1991 animated feature version of "Beauty and the Beast" grossed more than $375 million worldwide, spawned a Broadway play and became one of the few animated pics to receive a best picture Oscar nomination.
Disney has been on a roll lately thanks to successful updates of literary classics like "Alice and Wonderland" and "The Wizard of Oz" and reinventions of its own stories into big box office hits. The Mouse House is also developing a live-action version of "The Jungle Book," which has Jon Favreau directing, and its "Cinderella," helmed by Kenneth Branagh, is set to bow next March.
Condon is best known for his hit feature adaptation of the musical "Dreamgirls," and his experience in helming a film with strong musical elements will help this film, which could very easily go down that path. Condon also penned the script to the widely successful adaptation of musical "Chicago."
He also delivered two of the best reviewed films in the "Twilight" series and most recently adapted the script to Fox's "The Greatest Showman on Earth.