TWILIGHT FILMING LOCATION Cape Horn Washington Treetops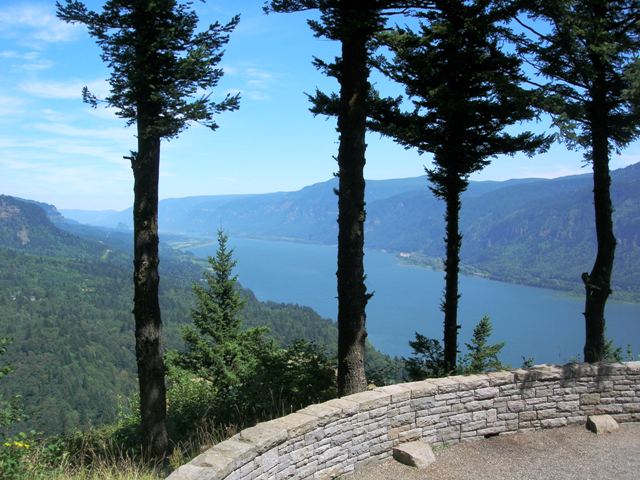 Cape Horn
281 Rim Drive
Washougal, Washington
The close up shots of Edward and Bella in the tree canopy were shot here. They were overlooking the river and the forest including Beacon Rock. They also did the filming here of the stunt doubles in the tree with the helicopter circling them and overlooking the river.
You can drive a route that will take you nearly to the viewpoint. Directions: Hwy. 14 Washington route going east. At about milepost 23 turn left onto Belle Center Rd. Drive to stop sign and turn Right onto Mt. Pleasant Rd. Go to Strunk Rd. and follow to end of road and park. There is a big green gate leading to the trail and viewpoint area. If the gate is open, drive down that dirt road until you come to a parking area. You can see the trees off to your left. There is a trail there to follow down to the viewpoint and the trees. If the big green gate is locked, you can walk down to the parking area and follow the same trail from there. Its about a 10 minute walk.
The big tree used for filming was marked with a piece of wood nailed to it. I believe they built platforms for the actors to be higher up in the tree.Its a beautiful site to visit above the Columbia River.