TWILIGHT FILMING LOCATION Madison High School Biology Classroom (Forks High School)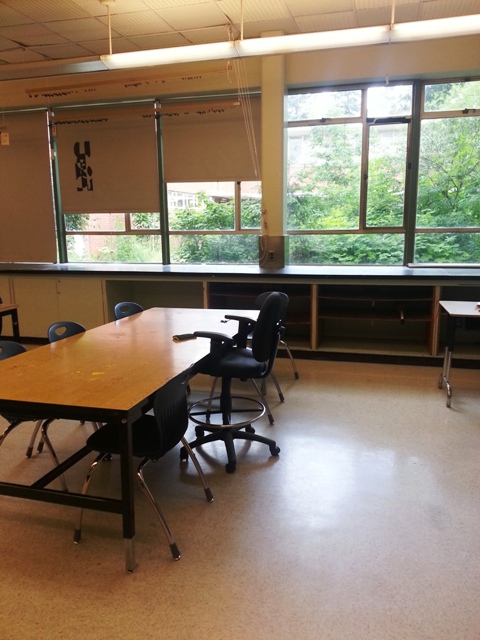 Madison High School is one of nine public high schools in the Portland Public Schools. The high school served as a stand in for Forks High School in the first Twilight movie. The school was used for the interior filming locations. It has the feel of an "old school" because the school was opened in 1957. They used the cafeteria, hallways and a classroom.
When I first arrived at the school I went to their office to check in with their secretary.  She was extremely helpful and mentioned that they have had Twilight fans visit from all over the world. She showed me the classroom used for the biology classroom, which is actually an art classroom. When filming here the production team borrowed science items from University of Portland to use as props to complete the biology room transformation. They also added foliage along the window counters. Otherwise, the room looks much as it does in the movie. Throughout the school is a very distinctive tile pattern on the floor.
I started with a look inside the Biology Classroom where Edward and Bella met.