TWILIGHT FILMING LOCATION Silver Falls State Park (1)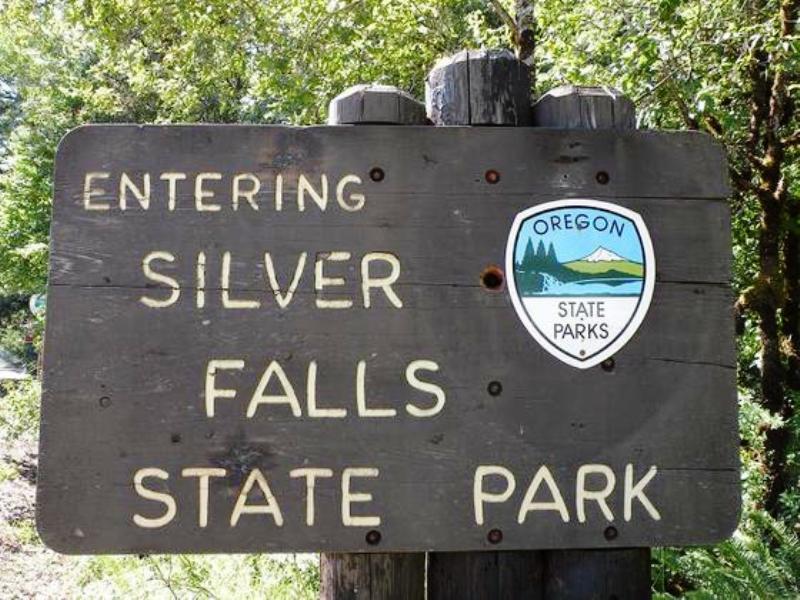 Silver Falls State Park lies just south of Portland and east of Salem. It includes more than 9,000 acres of beautiful forested land. Its famous for its Trail of Ten Falls which includes a 8 mile walking trail that passes by and under the most beautiful waterfalls. You may also encounter a black bear, cougar or coyote when visiting the park. The park was brought to the attention of the Twilight production team by the scouting team of Beth Melnick and Don Baldwin. They worked all around the Portland area looking for locations for the movie. Supposedly, Don Baldwin was the onsite person for the park.
Four different scenes were shot here with the second unit and stunt doubles. None of the main cast were in the park.  (1) The deer chase with Edward catching it was shot here for the scenery. They used the Howard creek trail area. They later did some CG for the actual deer catch. (2) Bella's truck rumbles across the icy bridge on her way to school in forks. This was filmed on the bridge at the entrance to the park.  (3) I found out that they used a piece of private property adjacent to the park for the Edward/Bella hill-climb during the reveal scene.  (4)They climb up through the trees with the park in the background for the spider monkey scenes. They were filmed at a upper parking area beyond the visiter center.  The park is full of Douglas fir trees which were perfect for the tree-to-tree sequence with Bella and Edward. They start the sequence right out of Edwards window in the Cullen house in Portland. It ends with them in the tall trees overlooking the Columbia River at Cape Horn and shot by helicopter.
The filming of Twilight in Portland was pretty low key compared to the later movies filming in Vancouver, B.C. But this article did appear in The Oregonian newspaper:
Vampires take to sky at Silver Falls Park
In Silver Falls Park the Twilight movie film crew where shooting action scenes. Twilight stunt doubles Helena Barrett and Paul Darnell use a cable and harness to glide through a wooded area Thursday at Silver Falls State Park. Film crews spent a week at the park. 
If you get the chance to visit Portland, its worth the trip to the park. Its beautiful on a sunny summer day. If you want the 'Twilight" look you may want to visit in the fall through spring time.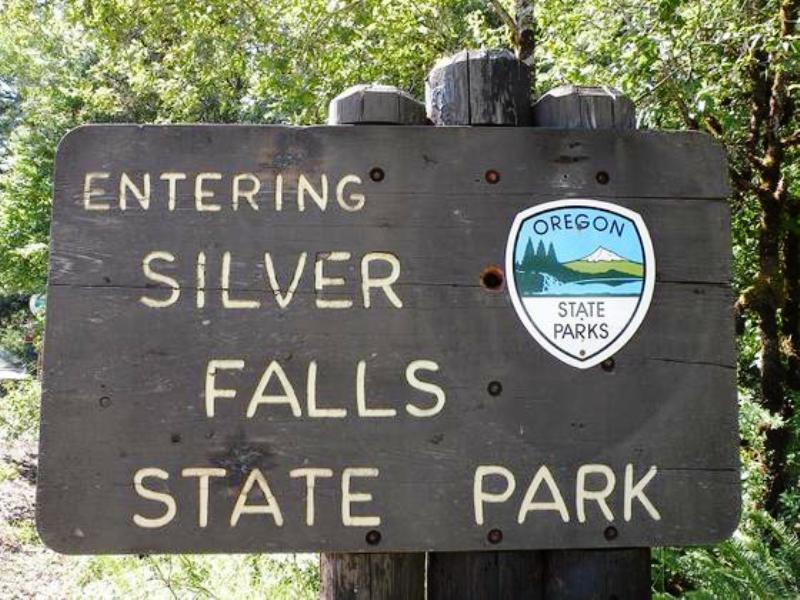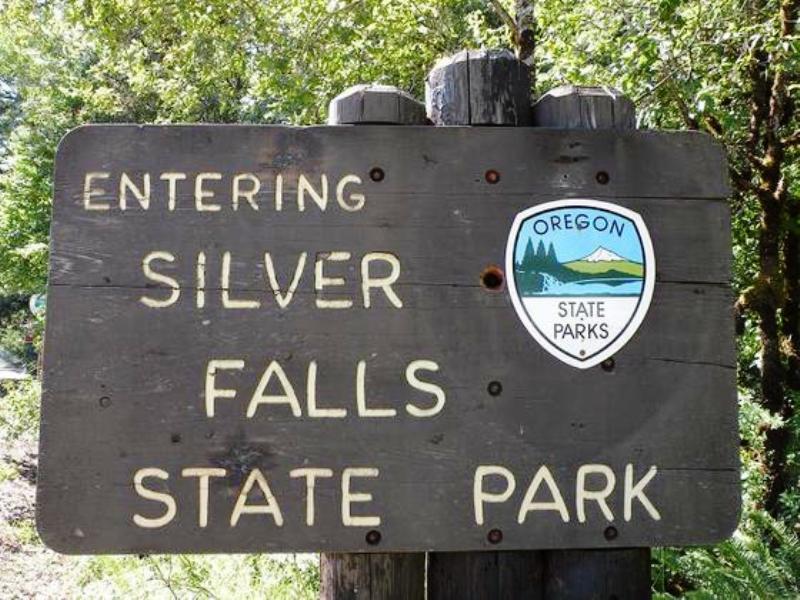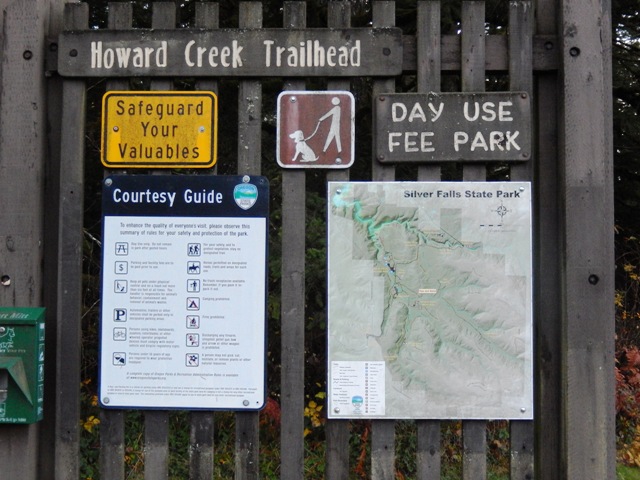 From the Oregon Film Trail website.
SILVER FALLS STATE PARK.
Installed in August 2020 at the Howard Creek Trailhead parking lot near the campground utilizing a grant from the Willamette Valley Visitors Association, this sign marks filming locations related to the popular romantic vampire fantasy feature film, "Twilight," that was based on Stephenie Meyer's novel of the same name.  The film was directed by Catherine Hardwicke, starred Kristen Stewart and Robert Pattinson and was the first film in this popular saga series.  Other films have used Silver Falls State Park as a filming location, such as the William Friedkin thriller, "The Hunted," the horror movie, "Just Before Dawn" and the opening scenes from Warner Bros. animated feature, "Yogi Bear."