THE ROVER STANDEE COMES HOME
Thanks to Fox Tower Cinema in downtown Portland I was able to pick up one of the large standees from The Rover movie. I went last week after the movie closed there and dismantled it, threw it in my van and brought it home. You can see my dismantle at Fox Towers here. I wasn't really sure where it would end up in my house. Really depended on the size. All the pieces ended up in my living for a few days until I had time to get it back together. I decided to tackle it yesterday and see how it would end up.
When taking it apart I realized that I could leave the backing pieces off and it would stand up just fine. Good thing I took some photos during the dismantle to look at while putting it back together. The base frame had to get together first. It is in two parts that later had to be screwed together. First off I put the frame piece upside down and had to unscrew and flip the frame to be correct. After getting the two frame pieces together then I screwed them together thru the center section. After that we had to stand it up to put on the front pieces. The front three pieces all went on by pushing flaps through the slits in the cardboard frame. It was a bit tricky as the front pieces were heavy. Finally after about 1 1/2 hours I had it back together and realized that on its side it would go under the doorways through my house. I decided to leave it in my living room for now even though it blocks most of the light from my big windows. I think that when I do need to take it down I will save the front photo pieces as they are really cool. Love having a giant Rey Rob in house.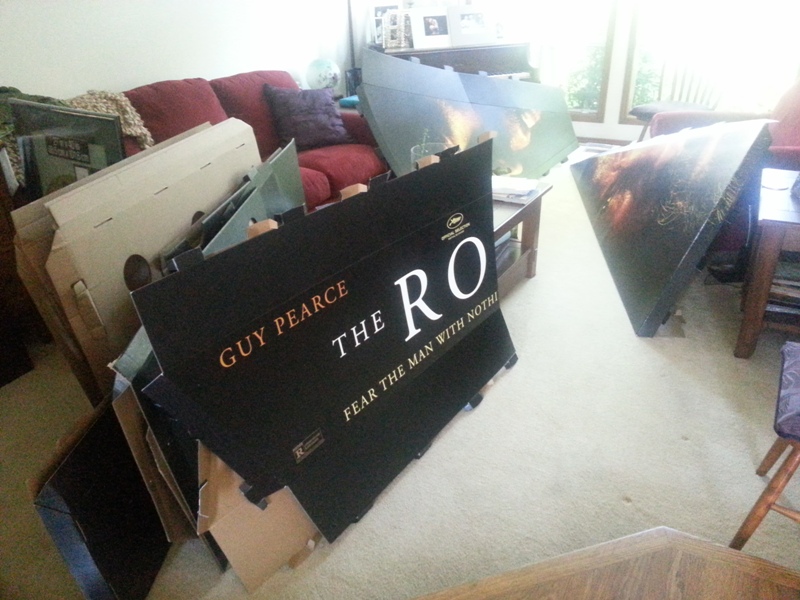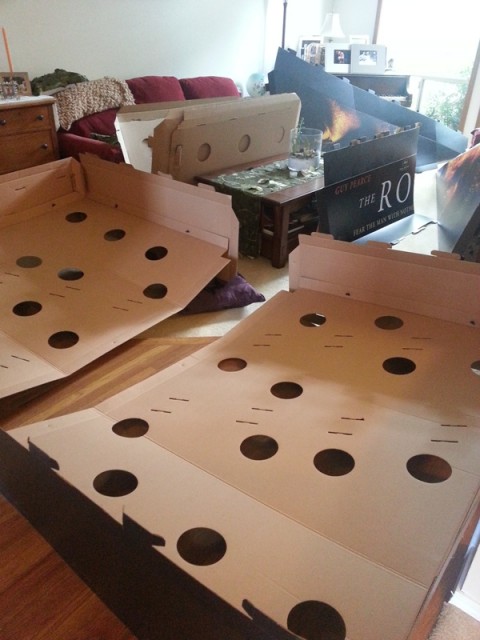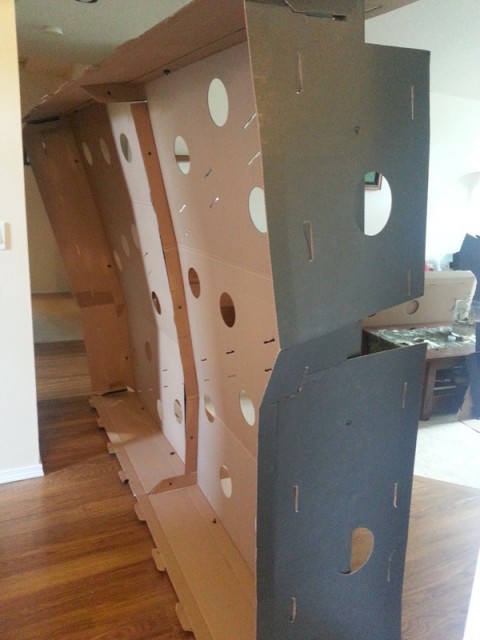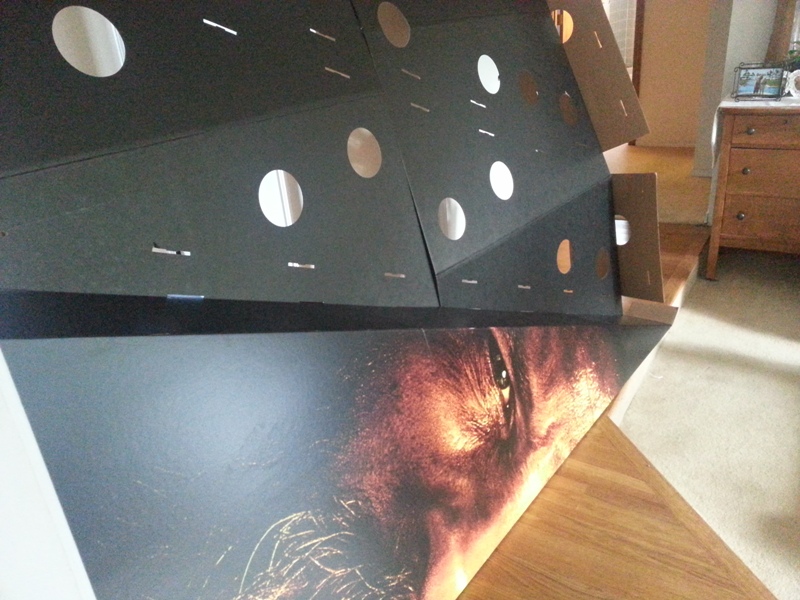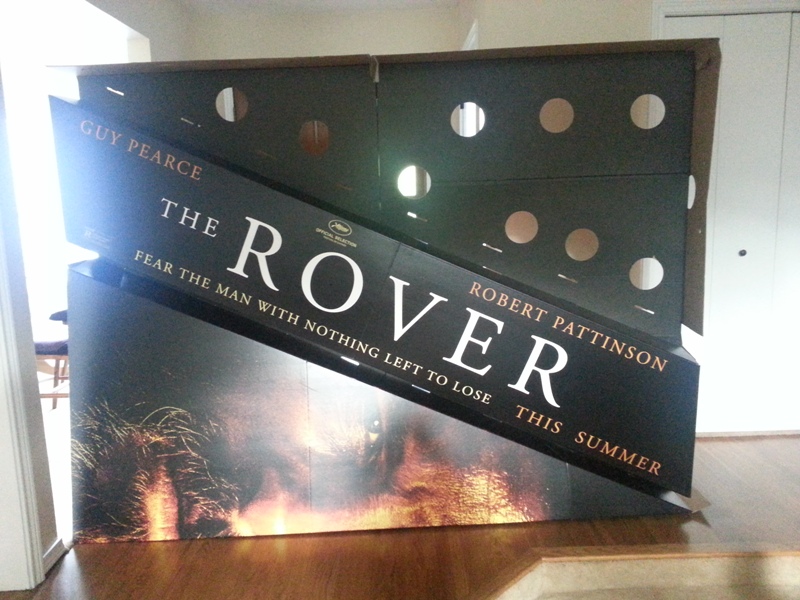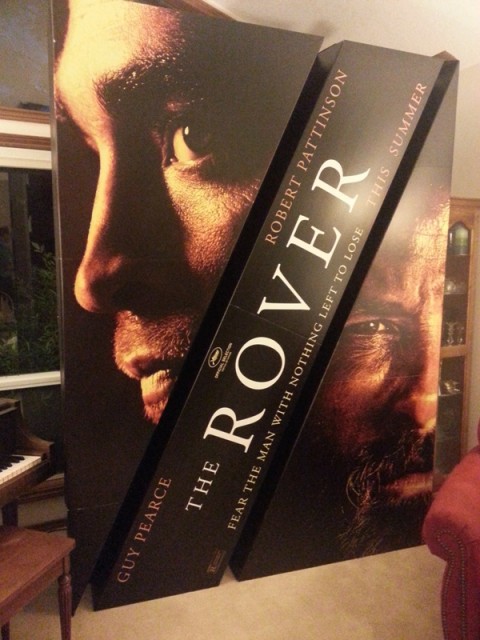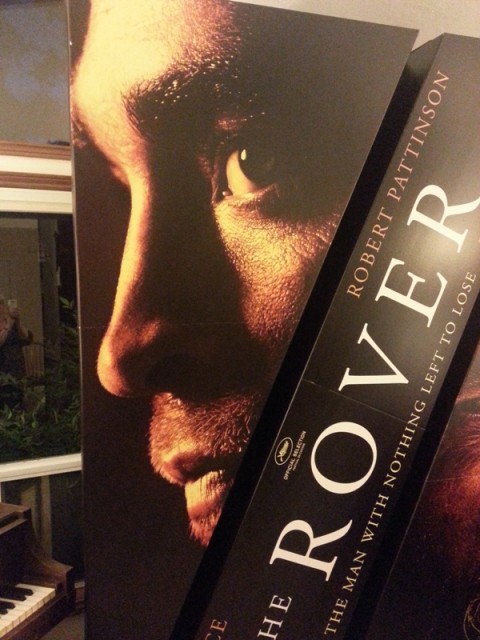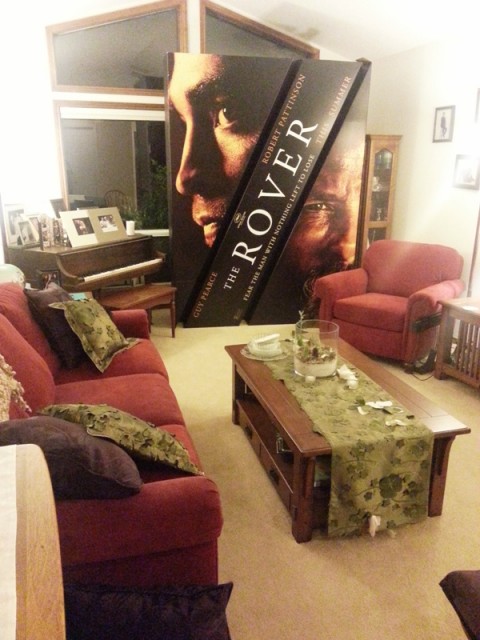 In case you recognized the green table runner and pillows, yes I have the same material that was used for the Breaking Dawn Wedding. Purchased from Wildflower Linens in LA.