ECLIPSE FILMING LOCATION: Swiss Canadian Gun Club (Newborn/Cullen Battlescene)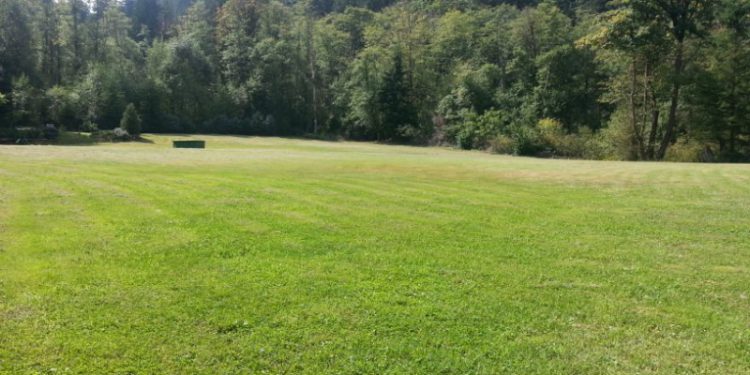 Located northeast of Vancouver BC, is the Swiss Canadian Gun Club.  It is an active gun club and range. There is a large meeting space/lodge and several acres of flat land and woods. When we visited it was closed for shooting and we were lucky to get a tour of the area. The newborn/Cullen battlescene took place in the open grass area. You can spot the "mound" which is a covered grass area where the wolves jumped from to enter the battle. They were surrounded by the trees. Just adjacent to this area is a wooded area with trails and that is where they rigged up the Vultori actors to "fly in" and arrive on at the end of the scene. Please be very cautious if you visit the area.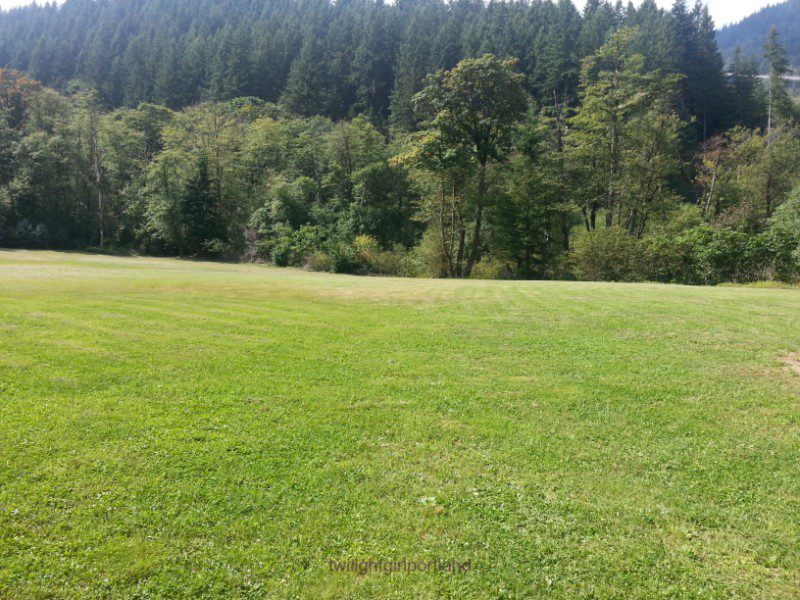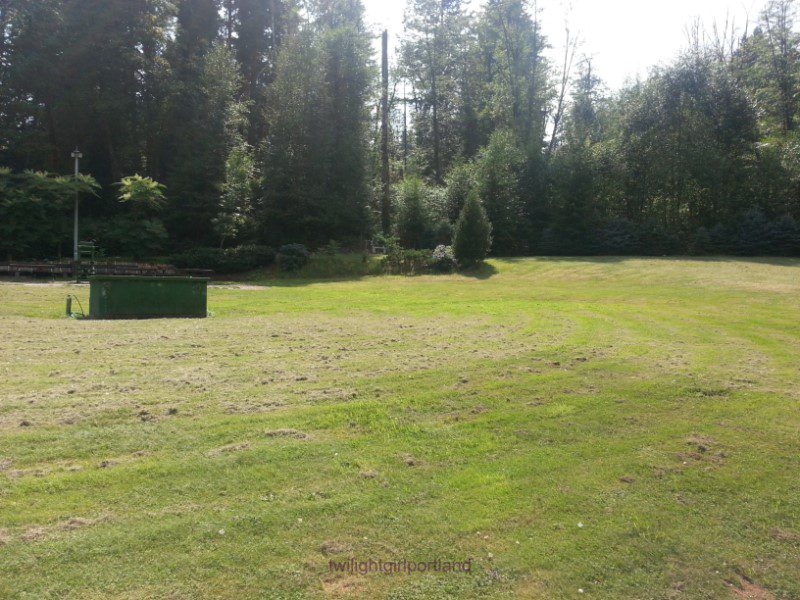 The box in the middle of the grass was covered for the filming.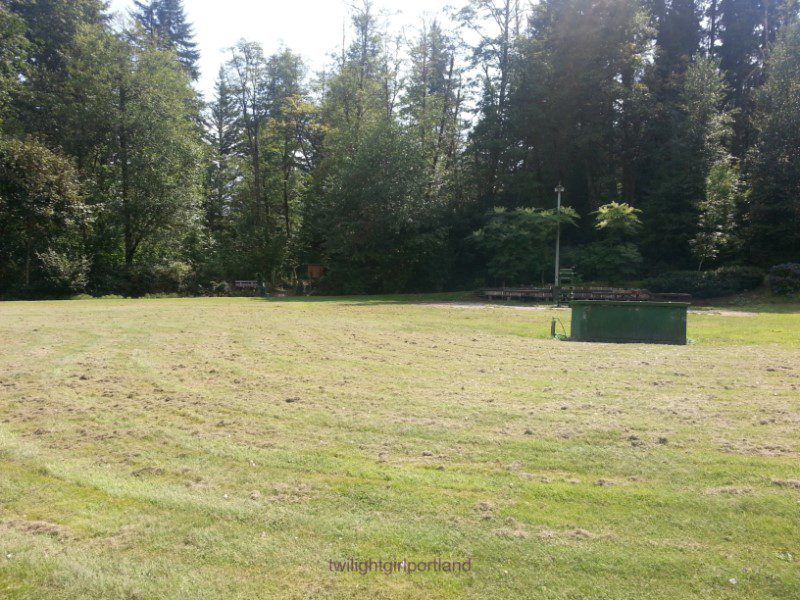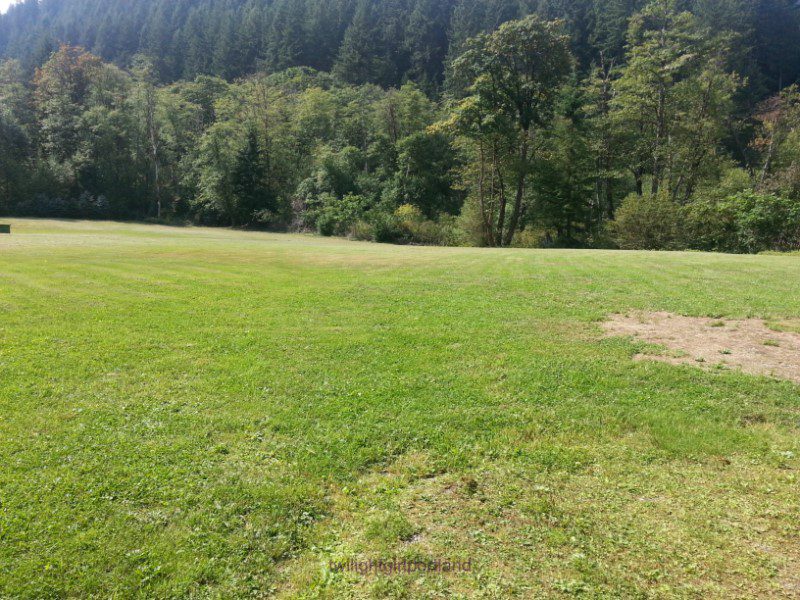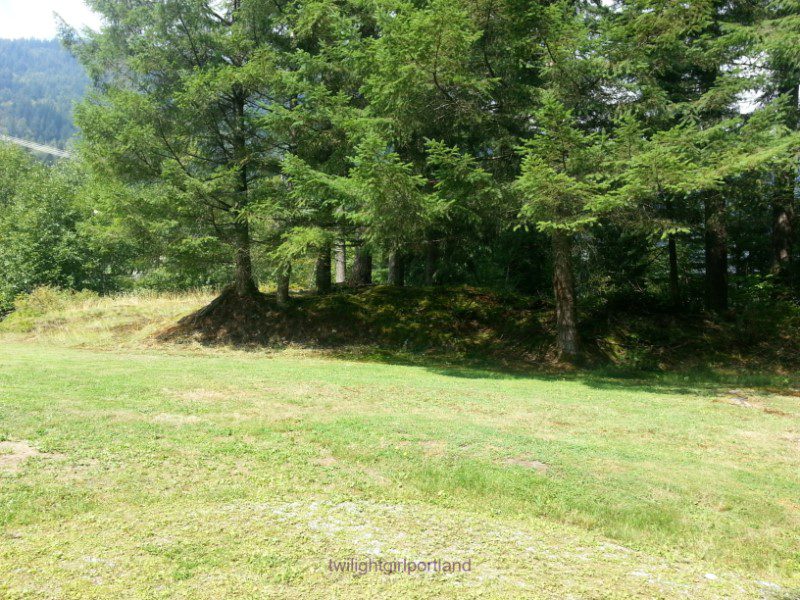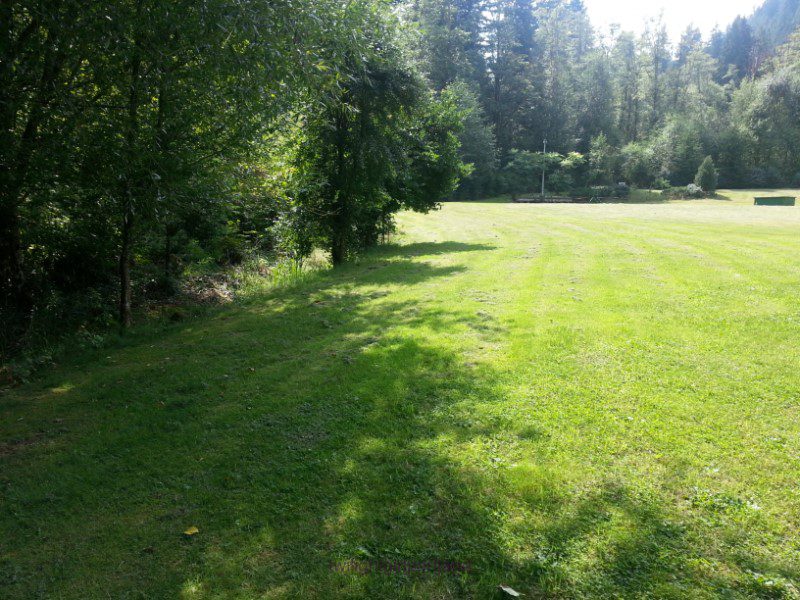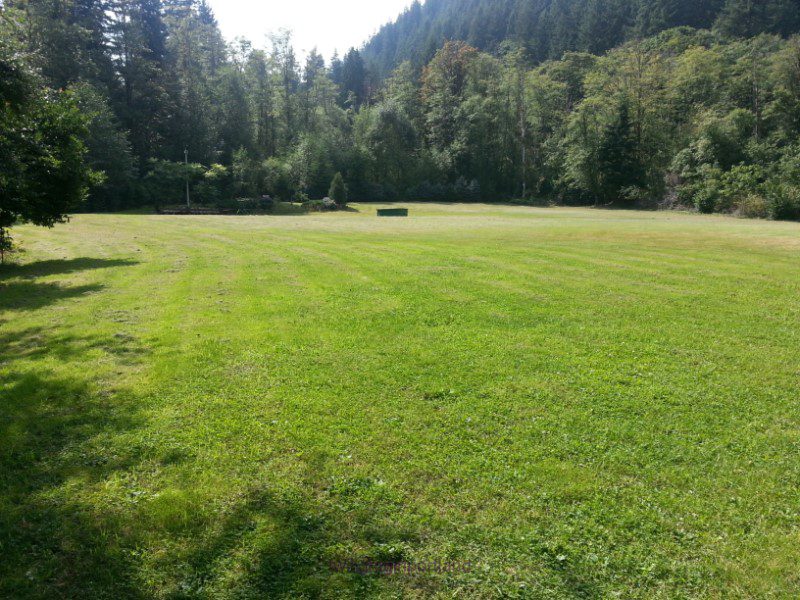 This is the wooded area used for the Vultori arrival with rigging in the trees.