TWILIGHT FILMING LOCATION Cullen House Garage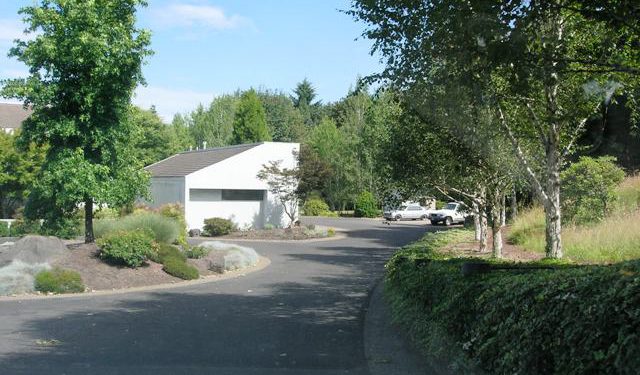 I have always known that the garage in the Cullen house in the movie was not the garage at the actual house they used for filming Twilight here in Portland. At first I thought that it was done in a warehouse or similar place here in the city. But, I recently found a new listing of Twilight film locations and it did have a listing for the garage scene. It wasn't hard to figure it out from there. I was lucky to visit the site and discovered that it was the right garage. Here is what I can say about it:
It is a private residence located in the Portland area. The driveway to the house and garage is gated. The garage building sits separate from the house with a paved parking area in front of the huge garage doors.  The garage could easily accommodate 6 cars across. Its not very deep.  There is still intact the counter and shelving that runs across the back of the garage. It was very distinctive and easy to recognize. Super cool to locate it and see it.