THE ROVER PREMIERE Photos Just Rob
Attending the premiere was so great. It was a bit crazy at times with the fans but we managed to get some photos. It was very hard with all the people to get some decent shots. Cherish and I tried to team up and go long or short. I think we did a great job of getting lots of pictures and videos from the two events. You can see more photos on my facebook page twilightgirlportland.com.  Also my other posts here here here here.
These are all just our photos. You can find Cherish at @cherbecca on twitter. Thanks Cherish!!
Rob initially came from our left towards us then turned to go back and do the press line. He then returned and was on our right making his way away from us. I ran around the crowd and made it to the end of the barricade where I was able to get face to face with him. Unfortunately, I was a bit overwhelmed and only got a blurry photo. After that I just wanted to stand there and enjoy watching him. Then it was over so fast and they started taking it all apart.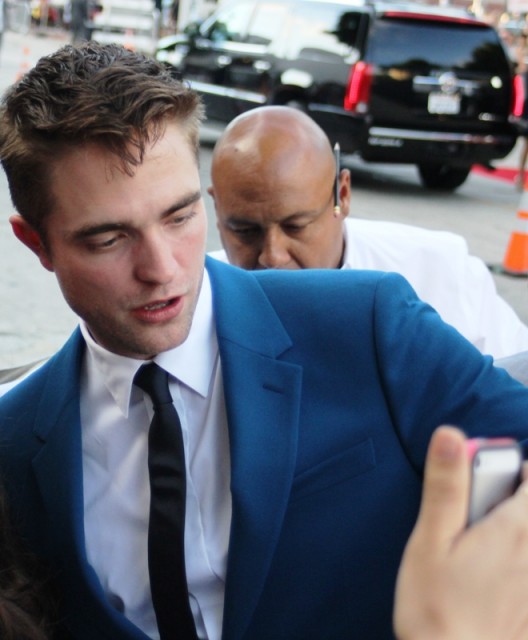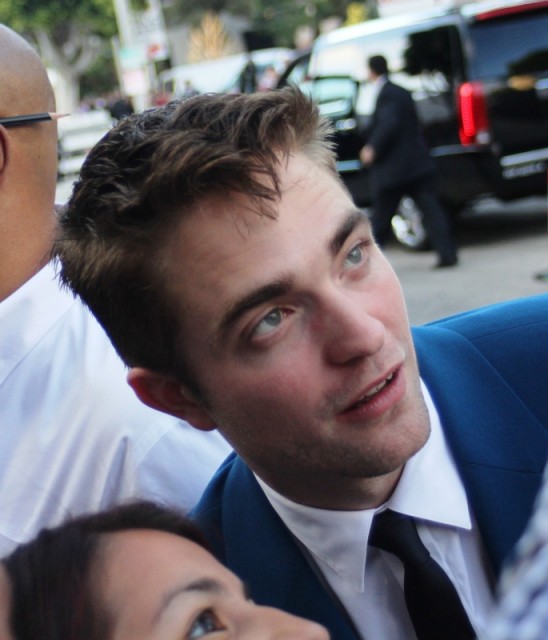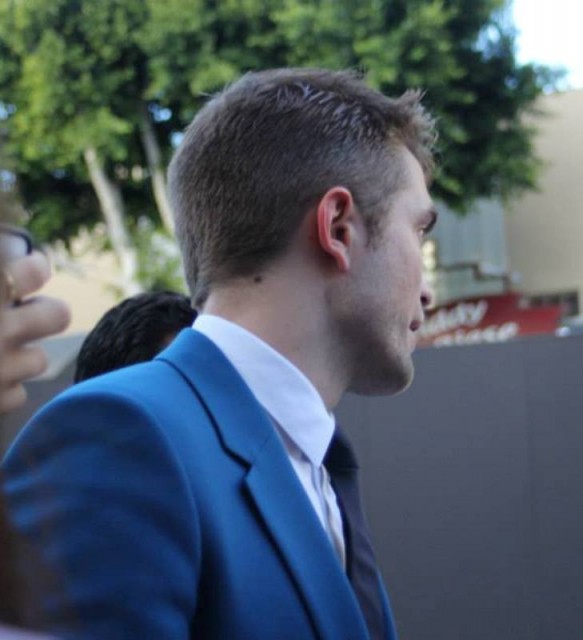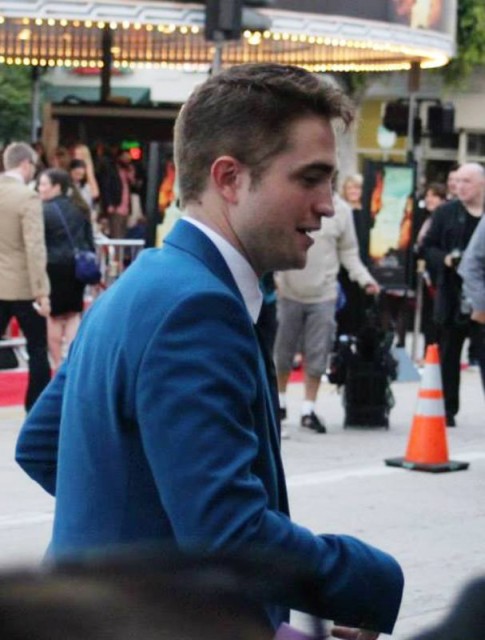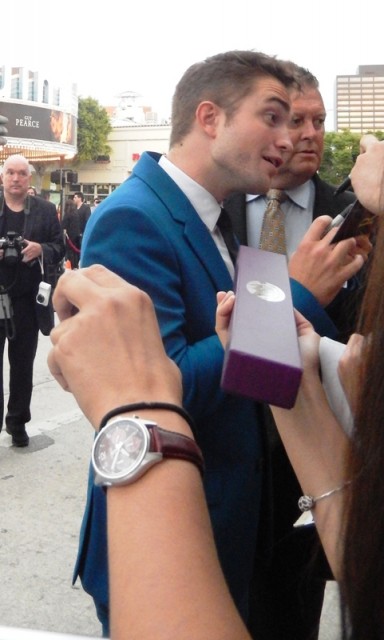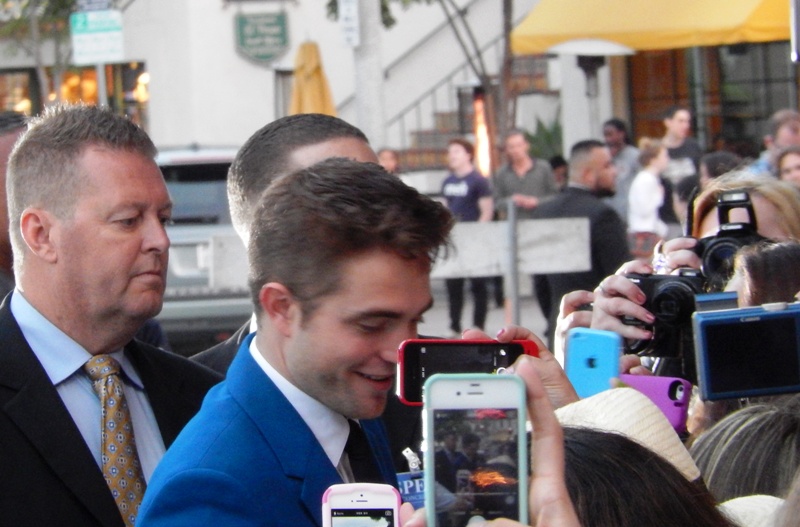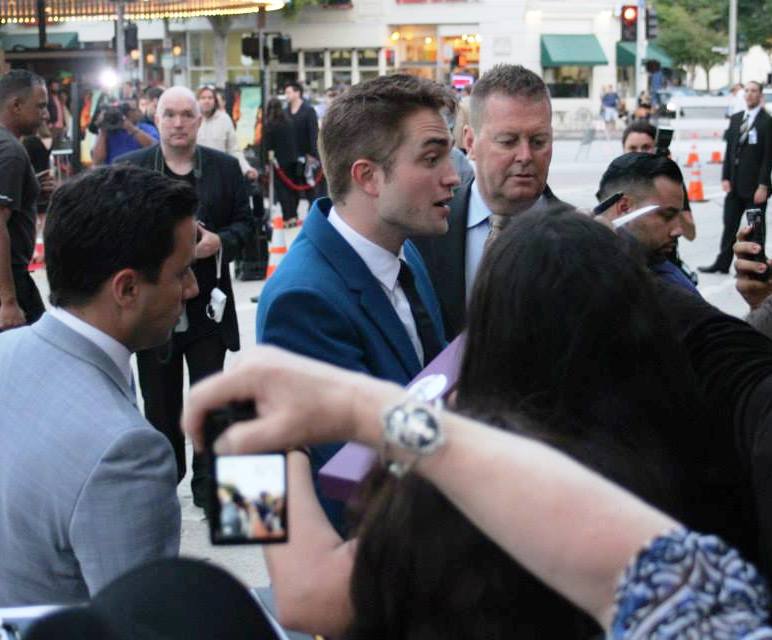 Yes, this arm and ESME bracelet do look familiar.  Thank you Cherish for my photo with ROB.
If you want your own ESME bracelet or other Twilight original authentic jewelry you can read about Artisans Designs.