BREAKING DAWN 1 FILMING ORPHEUM THEATER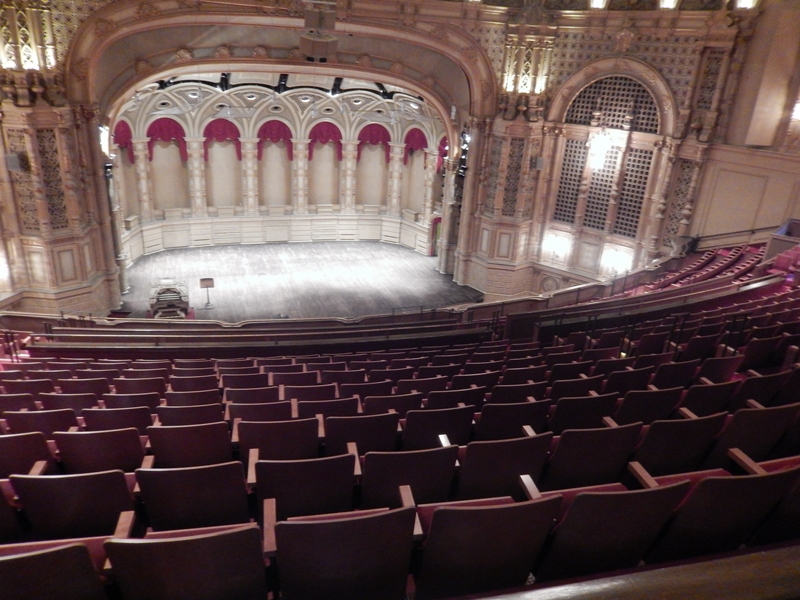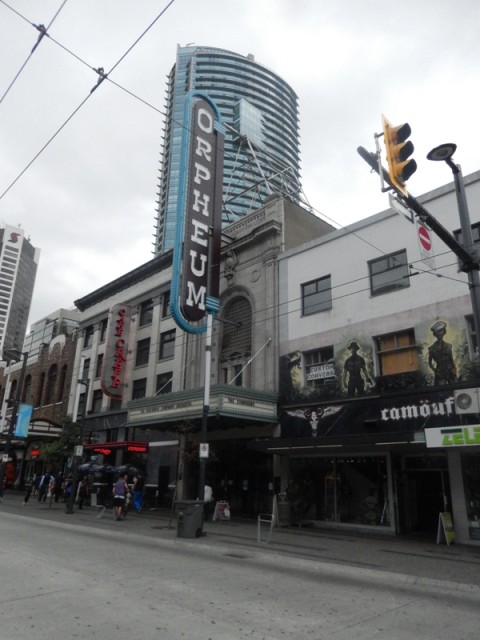 The historic Orpheum Theater in Vancouver BC, was used for the flashback scene with Edward. They used the inside of the theater along with the balcony walkway and a stairway. I came across this article from the Examiner which was written at the time of the filming.
Better known as the home of the Vancouver Symphony Orchestra, the historic Orpheum Theatre will tomorrow – Monday, March 13, 2011 – purportedly serve as the latest 'Twilight: Breaking Dawn' movie location. Lead actors Robert Pattinson and Kristen Stewart are expected to arrive at the theater around 5:30 a.m., and one can assume the break-of-dawn start is designed to minimize and discourage disruption by fans and curiosity seekers.
Website fanbolt.com observes the early start makes filmmaking seem less glamorous (we agree) and reports an unnamed source offered, "They will be filming in the lobby and using the balcony areas. The ceilings are very ornate in the lobby and many movies have been filmed in there. They will also be using the hallways because of the beautiful architecture."
The Orpheum Theatre was the biggest theater in Canada when it opened in on November 7, 1927, and served Vancouver initially as a venue for live vaudeville performances and later as a movie cinema. In response to public outcry at the then-owners' plans to gut and turn it into a multiplex in 1974, the City stepped in to purchase the Orpheum and, through a series of renovations, restorations and acoustical upgrades, has made it one of Vancouver's three civic theatre "jewels." Check it out in the attached Vancouver's Orpheum Theatre photos slideshow.
Here are some photos that were taken inside of the theater. Thanks to my Twi friend for some of these as it was hard to get good photos with the lighting.