TWILIGHT BOOK LOCATION BELLA ITALIA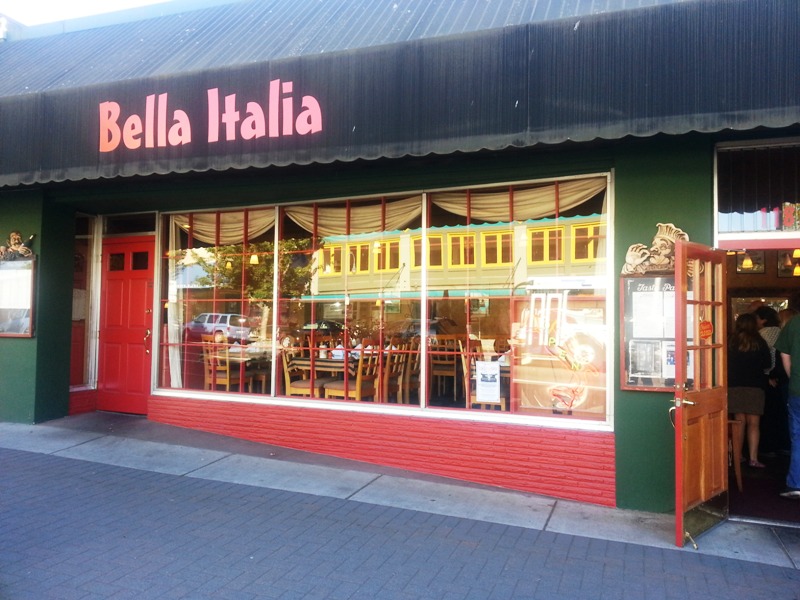 Before my trip to SMD I made reservations in Port Angeles for dinner at Bella Italia. Yes, the restaurant in the first Twilight book where Bella and Edward go in Port Angeles. I don't think either of them actually eat, but Bella has the mushroom raviolli. So, we had to have one order of that of course. Portland Angeles is where Bella goes to the book store and then wanders into a bad situation with the guys who had been following her. She comes into the parking lot and the guys start to hassle her. Edward shows up in his car and rescues her. They then end up at Bella Italia for something to eat. Well, Bella eats anyway. Maybe.
Port Angeles is filmed in St. Helens Oregon for the movie. After visiting both locations I can see the connection. Both cities are on the water and St. Helens is probably smaller in size and people, but they have the same feel to them.
More photos on facebook twilightgirlportland.