FOREVER TWILIGHT IN FORKS 2015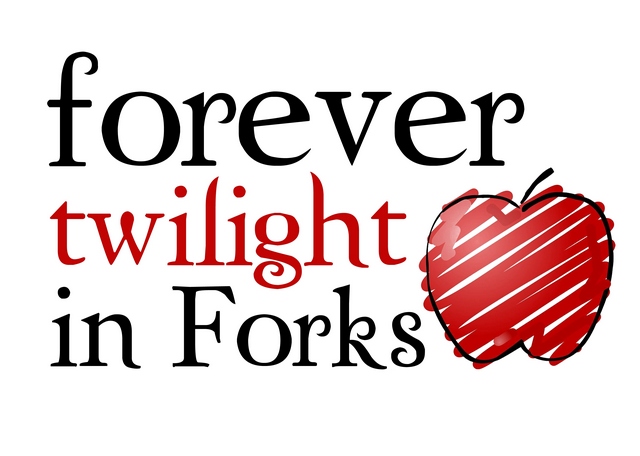 We're thrilled to welcome our fandom family back to the town chosen by Stephenie Meyer as the home for her vampire family and her lonely high school girl who we followed into their world. Forks will forever be the home of Twilight, and so to celebrate the tenth anniversary of the love story that started it all, we are pleased and proud to announce our weekend festival, from September 10th through 13th, 2015.
Forever Twilight In Forks Weekend Escape Package Tickets**
Choose to make a $4.65 contribution to the FTF fund by calling the Forks Chamber of Commerce at 800-443-6757 and purchasing your ticket over the phone.  We will save the Paypal fee and you will get personal attention!  Our hours are Monday – Saturday 10am-4pm and Sunday 11am-4pm. We'll even throw in a little extra surprise in your goodie bag!
or
Please CLICK HERE to BUY our fantastic Forever Twilight In Forks Weekend Escape Package online
**FTF Goodie Bag, FTF Commemorative Ticket and Lanyard will be available for pickup on Thursday, September 10th at 10am at the Forks Visitor Information Center. Must have photo ID that matches invoice when picking up. These will not be shipped in advance of – or after – our event.
Tickets are non-refundable.
Schedules will be posted and updated on a regular basis so stay tuned!
Please click here for a downloadable PDF
We would like to thank the sponsors of the event:
"Apple" Level:  Forks Outfitters
"Silver Volvo" Level:  Miller Tree Inn B&B • National Twilight Night • The Cullen Cars
"Red Chevy" Level: Twilight Eclipse Cabin • Chinook Pharmacy
Our Mission Statement
Forever Twilight in Forks is comprised of the Forks Chamber of Commerce as well as a group of event planners based in Forks, all over the United States and internationally.  Our team consists of dedicated Twilight fans, just like the thousands of visitors that have been annually flocking to Forks since 2006. Our love for the books, characters and author are at the root of what we do during that magical weekend in September. We dedicate our time and energy all year long, putting our best efforts towards creating a loving, supportive environment for everyone who makes the trek to the place where it all started 10 years ago.
Our mission is to provide Twilight fans with a fun-filled weekend, where everyone can enjoy each other's company and feel welcomed and comfortable within our very tight-knit community. Twilight has created a unique fandom, with members from all corners of the world, and we as a team are committed to keeping that spirit alive for all those who still feel as passionate about the Twilight Saga today as they did when they first fell in love with it.
We are also dedicated to giving back to the community of Forks.  Without the support of local businesses and people, our annual event would not be the success that it is. Our events are always planned with these groups in mind, creating fundraising opportunities as well, to better our beautiful town.
We are loyal to the cause, and expect the same from all members involved. Working together as a cohesive team is paramount, as it is the only way to have a successful weekend for all that attend.
We will not compromise our integrity, and expect that any secondary parties that join in our planning efforts will hold to the same objectives as we do, without equivocation.