ALL MOVIES FILMING LOCATIONS LISTING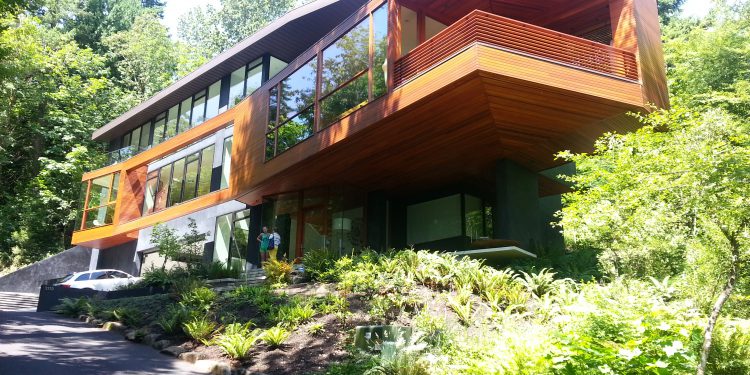 ALL TWILIGHT MOVIES FILMING LOCATIONS LISTING:
TWILIGHT MOVIE
TWI
Yale Union Building
800 SE 10th Avenue
Portland, Oregon
Ext. Bella's Ballet Studio
TWI
(Cullen House)
Private Property
3333 NW Quimby St.
Portland, Oregon
Int/Ext Cullen house, tree2tree scene
TWI
Vibra Specialty Hospital (Hospital)
10300 NE Hancock St.
Portland, Oregon
Int. Forks Hospital Treatment, Reception area
TWI
Viewpoint Inn
40301 E. Larch Mountain Rd.
Corbett, Oregon
Ext/Int Prom scene
TWI
Multnomah Falls
Columbia River Hwy.
Bridal Veil, Oregon
Ext. Falls
TWI
Madison High School
2735 NE 82nd Ave.
Portland, Oregon
Int. Forks HS cafeteria, hallway, biology classroom, 3rd floor glass case of photos
TWI
Oxbow Regional Park
3010 SE Oxbow Parkway
From gate 1.3 and 1.6 miles
Gresham, Oregon
Ext. forest, Say It, Out Loud, Big Tree log walk by
TWI
Indian Beach
Ecola State Park
Cannon Beach, Oregon
*Oregon Film Trail Sign
Used for La Push beach
TWI
Silver Falls State Park
Sublimity, Oregon
*Oregon Film Trail Sign
Forest tree to tree, deer catch, bridge, hillside run
TWI
The Shire
MP 28/29 State Road 14
Washougal, Washington
Ext. baseball scene, tracking nomads, mountain jeep ride, tree rub trail, rivers edge, rain cave, Cullen house road entrance
TWI
Skamania Country Road Dept. Prindle Shop
28851 Hwy. 14
Washougal, Washington
Int. Bellas bedroom, Phoenix hotel room
TWI
Kadow's Marina
10612 NW Lower River Rd.
Vancouver, Washington
Ext. shack marina on river
TWI
Cape Horn
Hwy. 14 turn off onto Belle Rd.
281 Rim Drive
Washougal, Washington
Ext. top of the trees, climb/sit in trees
TWI
Kalama High School
548 China Garden Road
Kalama, Washington
Int/Ext Forks High School:parking lot/crash, gym, scottsdale hospital room, hillside w/mural, grass area, batting cage, maintenance garage, covered hallway
TWI
Clackamas Community College
19600 Molalla Avenue
Clackamas, Oregon
Int/ext Field trip greenhouse
TWI
Blue Heron Paper Company
419 Main St.
Oregon City, Oregon
*Oregon Film Trail Sign on McLoughlin Blvd. Overlook
Int/Ext nomad/worker chase (you can see film site best from across river)
TWI
Clackamas Film/Sound stage Building
12482 SE Capps Road
Clackamas, Oregon
Int built Bellas Ballet Studio scene
TWI
Stone Cliff Inn
17900 S. Clackamas River Drive
Clackamas, Oregon
Ext. lion/lamb, Edward reveal, Edward tree, Edward leap
TWI
Carver Cafe
16471 SE Hwy. 224
Carver, Oregon
Ext/Int Forks coffee shop
TWI
St. Helens H.S.
2375 Gable Road
St. Helens, Oregon
Int. school office, Cafeteria/Piano playing scene
TWI
Swan house (Bellas House)
184 S. 6th St.
St. Helens, Oregon
Int/Ext Charlie Swan House, Bella's bedroom
TWI
Angel Hair Salon
251 1st Street
St. Helens, Oregon
Int. dress shop Port Angeles
TWI
Offices of Timothy Pizzo
260 S. 2nd Street
St. Helens, Oregon
Ext/Int Thunderbird & Whale Bookstore
TWI
Parking Lot between 1st and 2nd Streets
260 S. 2nd Street
St. Helens Oregon
*Oregon Film Trail Sign
Ext. Alley and parking lot with Bella
TWI
Restaurant Building
330 S. 1st Street
St. Helens, Oregon
Ext/Int Bloated Toad Restaurant
TWI
Wauna Federal Credit Union
1010 Bridge St.
Vernonia, Oregon
Ext/Int Forks Police Station
TWI
Bridge and Jefferson Street Intersection
Vernonia, Oregon
Ext. Forks, Log truck crossing, charlies cruiser
TWI
Bridge Street
Vernonia, Oregon
Ext. Bridge crossing and main street of Forks
TWI
Bonneville Dam
Columbia River Crossing
Oregon/Washington States
TWI
Bridge of the Gods
Columbia River crossing
Cascade Locks
Oregon
TWI
Columbia River Gorge
From Bonneville Dam west to Cape Horn area
Did four different shots from helicopter of this area of the river
TWILIGHT FILM LOCATIONS in Los Angeles, California:
TWI
Griffith Park Golf Course
Redwood Forest
Center of Golf Course
4750 Crystal Springs Dr.
Los Angeles, Ca
Meadow Scene
TWI
Griffith Park
Cedar Grove
Just east of Greek Theatre area
Hike to the Cedar Grove
Used for Cullen/Wolf Pack flashback scene
TWI
Bellas Arizona house in Calif.
22301 Cataro Drive
Santa Clarita, CA
House used for Bella at beginning of Twilight
TWI
Prom House used with Viewpoint Inn
1200 South Arroyo Blvd.
Pasadena, CA
Exterior front used for entrance to Viewpoint Inn
TWI
Hyatt Hotel
Hyatt Regency
24500 Town Center Drive
Valencia, CA
Arizona Hotel entrance
TWI
Elks Lodge
400 West Colorado Blvd.
Pasadena, CA
Used for reshoot of Bellas bedroom with kiss scene
VANCOUVER BC AREA FILMING LOCATIONS:
NEW MOON:
NM/E/BD1/2
Bellas House
Kerry Park
18746 28th Ave.
Surrey, BC
Now empty lot
Exterior Bellas House
NM/E
David Thompson Secondary School
1755 E 55th Ave.
Vancouver BC
Bella/Edward Hallway, Alice/Jasper Stairway jump.
Cafeteria Used
NM
Paramount Theater
652 Columbia St.
New Westminister BC
Bella/Jessica leave theater and walk on street
NM
Biker Bar and Motorcycle ride
Front St. and McKenzie St.
New Westminister, BC
Bar is not there now.road is cleared.
NM/E/BD2
Widgeon Slough/Pitt River
Pitt Lake Canoe Adventures on Rannie Road
N. of Coquitlam
This is across from Quarry Road where it was filmed.
Jake face punch, Jake/Bella Motorcyles, Meadows
NM
Minnekhada Park
Oliver Road and Quarry Road
Coquitlam, BC
Clearing near Wetlands used for Bella collapse after break-up
Victoria Dr. beyond gate areas used for cottage location
NM/E/BD1/2
Jacobs House
1363 Gilleys Trail Rd.
Coquitlam, BC
House on corner
NM
Parthenon Park
Parthenon Place
West VAncouver, BC
Wolf Pack Cliff Jumping
NM
Cullen House
118 Stevens Drive
West Vancouver, BC
Interior used for NM
NM
First Beach/Incinerator Rock
Long beach on Pacific Rim Hwy.
South of Tofino Airport
Vancouver Island, BC
Jacob/Bella walk
Cliff Jump
NM
Central Park Swimming Pool
Bellas splash down and waves after jump
NM
Break Up Scene in woods
Near Cleveland Dam
South end of Capilano Lake
North of Vancouver BC.
ECLIPSE:
E
Swiss Canadian Gun Club
4141 Quarry Rd.
Coquitlam, BC
Newborn Battle scene
Wooded area used for Volturi Arriving
E
Belcarra Regional Park
Sassamat Lake
Newborns emerge from water
Cullen/Wolf Training area
E
407 Front St.
New Westminister, BC
Newborn Gathering Riley/Victoria/Volturi
E
Gulf of Georgia Cannery
12138 Fourth Ave.
Steveston, BC
Riley/Victoria Bite on Pier
E
Como Lake Middle School
1121 King Albert Ave.
Coquitlam, BC
Gym for Graduation
Outside Parking lot used
E
Pitt River Quarry
16101 Rannie Rd.
Pitt Meadows
N. of Coquitlam, BC
Jasper flashback to rock quarry w/Maria
E
Cypress Falls Park
West Vancouver, BC
Paul/Emmett Fight in water chasing Victoria
E
Whytecliff Park
West Vancouver, BC
Victoria Dives off Cliff into water
E
Lamplighter Pub
92 Water St.
Vancouver, BC
Riley leaves into street
BREAKING DAWN 1/2:
BD 2
Bellas Drive
Sea to Sky Hwy N. Towards Squamish
Hwy 99/Porteau Rd. at 94 KM Mark
Bellas drive back from Seattle
BD 2
Denali House
1777 Pinewood Place
Pemberton, BC
House at end of road, top of hill
BD 2
Stawamaus Chief Provincial Park
Sea to Sky Hwy.
Near Squamish, BC
Rock Face used for Bella climbing
BD 2
Minnekhada Park
Oliver Road
Coquitlam, BC
Oliver Rd. beyond gate used for Cottage and NM Proposal.
BD 1
Orpheum Theater
884 Granville
Vancouver, BC
Edwards flashback scene
BD 1
Logging Camp
End of Loggers Lane
Squamish, BC
Wolf Confrontation
BD 1/2
Cullen House
Off of Paradise Valley Rd.
N. of Squamish, BC
Used for house, wedding